Rakija, which is also called rakia is a popular drink amongst the Balkan backpacker crowd. The drink has satisfied the soul of many travelers. And many have also fallen victim to the intoxicating local spirit. Europe is home to different regional drinks. While Italy has grappa, Hungary has palinka, and so Balkans also prides in Rakija. So what is this Rakija drink exactly and why is it good for you?
What is Rakija?
Generally, the term Rakija is used for fruit brandy that is very popular and common in Central and Southeast Europe. It usually has an alcohol content of around 40% ABV. But when locally produced, its alcohol content could be as much as 50-80%. It is one of the most popular alcoholic beverages in places like Serbia, Bosnia, and Croatia. Even in the Eastern-Orthodox and Roman Catholic churches in such regions, rakija has some religious uses across the Balkans. During an Orthodox Christian burial service, visitors are offered a piece of bread (pogača) and a glass of rakija. Before having a drink "for the soul" of the deceased, some rakija will be spilled on the ground. They do this as a sign of saying "may the soul of deceased rest in peace". Then, they drink the rest. Rakija is also useful during different celebrations, including wedding ceremonies. The guests share a toast for the happiness of the new couples and the hosts. But the drink doesn't only satisfy and make your guest merry; some unique benefits come with having a regular sip. Below are some reasons you should drink rakija too.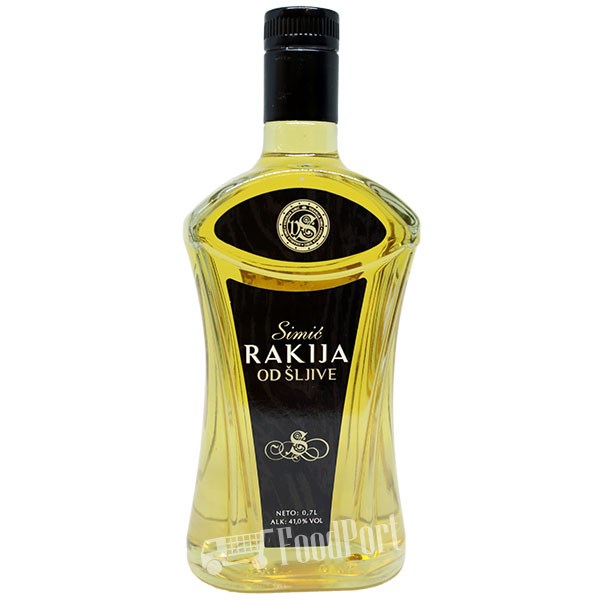 image source: www.FoodPorty.com
What kind of alcohol is Rakija?
Rakija is a type of fruit brandy or distilled spirit that is popular in Southeastern Europe, particularly in the Balkan region. It is considered a traditional alcoholic beverage in countries such as Serbia, Croatia, Bosnia and Herzegovina, Montenegro, and Bulgaria. Rakija is also known by other names in different countries, such as "raki" in Turkey and "rakia" in Bulgaria.
The production of rakija involves fermenting and distilling various fruits, resulting in a strong and aromatic spirit. The specific fruit used can vary, leading to different types and flavors of rakija. Some common fruits used in rakija production include:
Plum (šljivovica or slivovitz): Plum rakija is one of the most popular and widely consumed types of rakija. It has a distinct fruity flavor and is often enjoyed as a digestive or aperitif.

Grape (loza or lozovača): Grape rakija is made from fermented grape pomace, which is the leftover material after wine production. It has a smoother and more delicate taste compared to some other types of rakija.

Apricot (kajsija): Apricot rakija has a unique and slightly sweet flavor derived from the fermented apricot fruit. It is particularly popular in regions where apricots are abundant.

Quince (dunja): Quince rakija is made from the fermentation and distillation of quince fruit. It has a distinct floral and fruity flavor.

Apple (jabukovača): Apple rakija is produced from fermented apples and typically has a crisp and fruity taste.

Pear (kruška): Pear rakija is made from fermented pears and has a milder and slightly sweeter flavor compared to other types of rakija.
It's important to note that the alcohol content of rakija can vary, but it typically ranges between 40% and 60% alcohol by volume (ABV). Rakija is often enjoyed in small quantities, sipped neat or used as a base for cocktails, and is considered an integral part of cultural traditions and social gatherings in the Balkan region.
It comes in all flavors
It doesn't matter what your preference is, there is always a flavor or rakija that suits your needs. This is one thing you don't get with other kinds of alcohol. Rakija can have varying tastes. From peach to raspberry, pear to honey, apricot to plum, your pallet will always have a rakija to suit its taste.
Rakija is antiseptic
When you or your children fall around the home and have a cut, rajika can come to your rescue. Not only does the drink contain antiseptic properties, but it is also a cheaper alternative to iodine.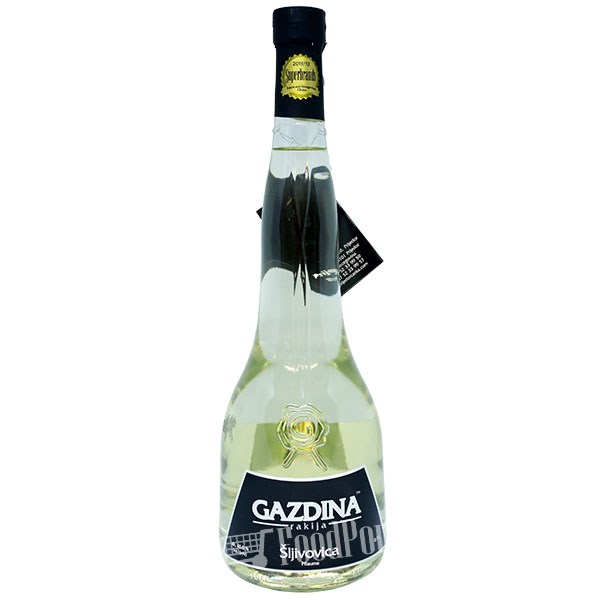 image source: www.FoodPorty.com
You can support local families
Even though you can buy rakija from the supermarket, it is always better to get one from the old lady on the roadside. This lady brewed it in her backyard which makes it a better option. At the same time, you will be supporting the family of the old lady too when you buy from her.
Rakija can help relieve stress
Rakija has a unique effect on the nervous system, which makes it a good and natural stress reliever. Stress is not good for you, so the next time you feel stressed, you have a shot of rakija. You will be surprised to see your worries fly away. However, don't forget to drink moderate amounts.
Rakija helps you live longer (allegedly)
Rakija is loaded with antioxidants that help the body fight free radicals – the major cause of aging. In the Balkans, almost everyone's grandparents drink a small glass of rakija every day. This helps them live to a ripe age.
It is good for circulation (allegedly)
Perhaps it's just one of the old wives' tales. But Balkan grannies testify that the drink helps with circulation when you rub a little into the skin. Even though there is no scientific evidence to back this up, you can trust these grandmothers are right when you see them.
Good for weight loss
Unlike carbonated drinks (even natural juices), rakija is very low in calories and doesn't contain any sugar. It will help cut down your cholesterol levels without increasing your body weight. Perhaps that's the reason for the beauty of the people from the Balkans. Obesity is also rare among them.
It can help reduce the risk of heart attack
Rakija can help prevent the formation of cholesterol deposits in your cardiovascular system. This thus helps to cut down cholesterol levels and reduce the risk of heart-related conditions. Rakija is a good drink you should drink if you have not started experiencing the magic already. It is a strong drink and so should be taken with ease. Also, speak to your doctor before considering it for any medical purpose.