Start your day strong with a glass of fresh dragon fruit detox smoothie. This yummy pinkish color smoothie is loaded with tremendous health benefits to see you through the day. Spare 5 minutes in the morning to prepare this super quick yummy detox fruit drink. You will feel rejuvenated and fresh. It will even help you shed extra kilos. Additionally, your skin will be glowing and your hair will feel naturally nourished.
Health Benefits
This "dragon fruit detox smoothie" is a rewarding drink owing to the assorted list of ingredients. Each of the ingredients is low-calorie and full of anti-oxidant properties!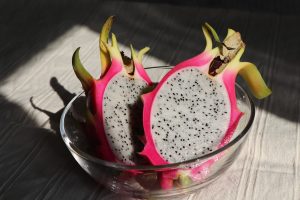 image source: www.pixabay.com
Let's begin with the main ingredient- Dragon fruit.
Dragon fruit is a climbing cactus. It has a buttery texture with tiny crunchy seeds! It's highly fibrous and nutritious. It further aids to combat chronic diseases, powers up the body's immunity, replenishes iron and manganese, plus maintains a healthy digestive system. The top hydrating agent, watermelon, is superb for the skin, hair, and heart. Having watermelon after an exercise session is a tasty way to relieve muscle soreness. Raspberries have excellent anti-aging properties. Yogurt and chia seeds are hugely advantageous for the health too. This dragon fruit detox smoothie recipe uses ice cubes because the drink tastes best chilled.
Ingredients
1 Fresh dragon fruit
Watermelon (1 cup)
Raspberries (Half a cup)
Yogurt (3 tablespoons)
Chia seeds (1 tablespoon)
Ice cubes (3-4)
Instructions
Prepare the fruits Begin with washing the dragon fruit and cutting it into 4 pieces. Then, peel off the skin and roughly chop it into small pieces. Remove the tough skin and seeds of the watermelon and dice it up into smaller pieces as well. Making the Dragon Fruit Detox Smoothie Transfer the dragon fruit and watermelon pieces into the blender. Add the raspberries, yogurt, chia seeds, and ice cubes. Blend everything together into a smooth texture. Your dragon fruit detox smoothie is ready! Serve it in your favorite smoothie glass and start your day right!
Various Ways To Enjoy this Dragon Fruit Detox Smoothie
You can enjoy this detox smoothie in multiple ways with your preferred toppings:
Serve it in a bowl topped with fresh raspberries and scoops of fresh dragon fruit.
You can have it along with your choice of breakfast cereal.
Carry this detox smoothie in a glass jar to the gym.
Relish it topped with honey glazed banana slices.
For a crunchy topping, garnish with protein-packed delicious dry fruits.
Add in a healthy herbal freshness with some peppermint leaves or sweet basil leaves.
Key Notes & Tips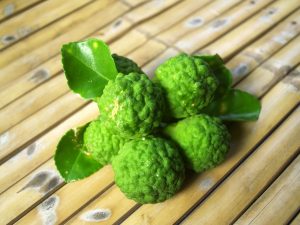 image source: www.pixabay.com
For a zingy citrus flavor, you can add some Kaffir lime leaves or a tablespoon of lemon juice. Adding the ice cubes directly into the blender saves the waiting time, otherwise needed to chill the dragon fruit detox smoothie. If you prefer a sweeter smoothie, add 2 teaspoons of palm sugar into the blender. To naturally sweeten the detox drink you can add a banana.