You will find them in nearly every reputable grocery store and used in thousands of recipes. However, some cooks with many years of experience find it difficult to differentiate between green onions, spring onions, and scallions. Here is what you need to know about spring onion.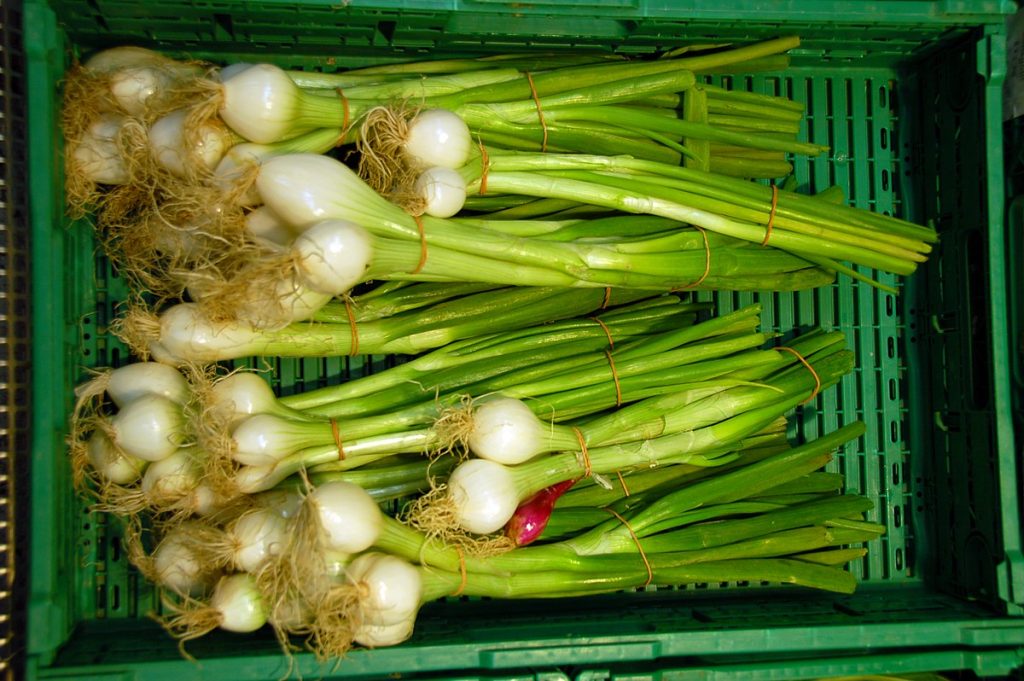 image source: Wikipedia
What are Spring Onions?
Spring onions are plants with small bulbs that look like onions at the base. They originate from varietals that produce bulbs and are, therefore, more mature or developed than scallions. They are usually planted as seedlings, especially at the end of summer and harvested the following spring, hence the name. These onions are also mellower, yet sweeter than regular onions, and their leaves have intense flavors. The bulb of this plant can be white or red, though this depends primarily on the varietal. They can be used the same way as regular onions and can be roasted whole and grilled. Take note that Spring onions may be called "green onions" in countries like the United Kingdom, Canada, etc. This is the primary reason why many cooks confuse one for the other. But in the real sense, green onions and spring onions are not the same.
Nutrition Facts
Spring onions have low-calorie content, not more than 32 calories per 100 grams. By weight, this plant is 89% water and packs 7.3 grams of carbs along with 2.6 grams of fiber. They also contain minute amounts of fat and protein per 100 grams. The onions contain micronutrients such as vitamins C and K as well as folate. Here are more nutritional facts:
Calories: 32
Carbs: 7.3 grams
Water: 89%
Fiber: 2.6 grams
Sugars: 2.3 grams
Protein: 1.8 grams
Vitamin C: 21% of the RDI (Reference Daily Intake)
Fat: 0.2 grams
Vitamin K: 173% of the RDI
Folate: 16% of the RDI
It also contain a plethora of beneficial sulfur-containing compounds and antioxidants.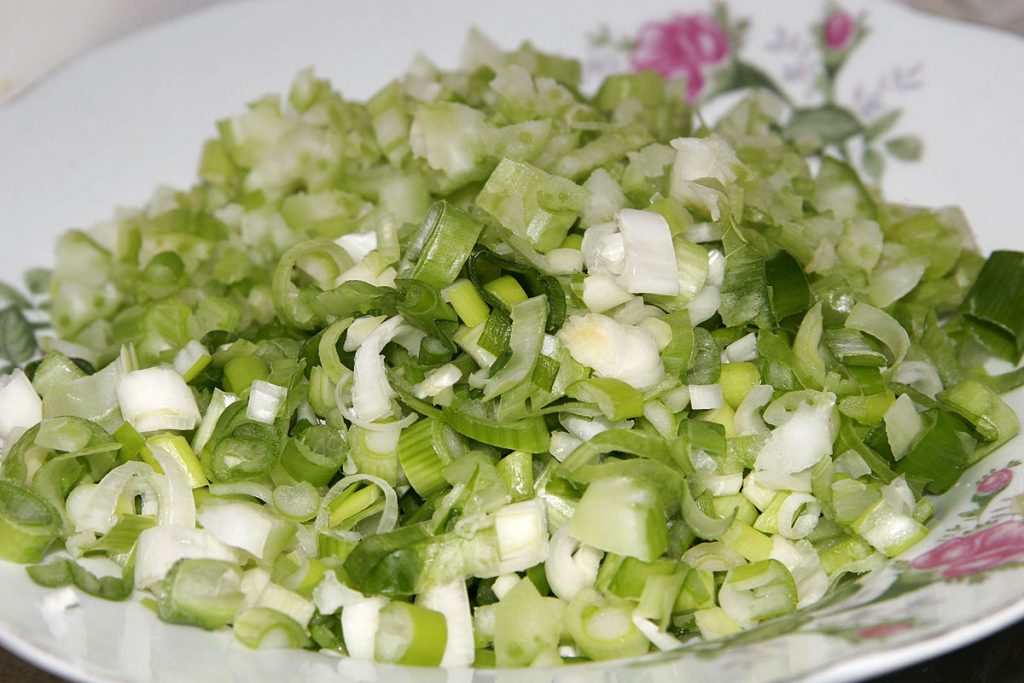 image source: Wikipedia
Popular Ways to Prepare Spring Onion
Spring onions can be prepared as a garnish or in salads. They can be cooked by adding them to soups, stir-fries, and stews. Spring onions can also be sprinkled in steamed fish or Chinese dishes. They can be stirred into traditional Irish champ or raita, i.e., mashed potatoes which are speckled with chopped Spring onions. Since they have intense flavors, Spring onions taste exceptionally good pickled or grilled.
Buyer's Guide
When shopping for this onions, look for those with dark-green leaves with roots that look fresh. Go for spring onions with firm bulbs and even-colored skins. You should also make sure that they don't show any telltale signs of sprouting. However, keep in mind that they are perishable items, so make sure you buy them in small quantities.
Health Benefits
The following are some of the numerous health benefits of this onions:
Enhances vision or eyesight by combating macular degeneration
Reduces the risk of cardiopathy, i.e., heart diseases
Inhibits severe stomach complications
Wrap Up
Spring onions can be used as an excellent substitute for regular onions if the latter is hard to come by. They also enhance the taste of salads and can be used in the same recipes as green onions or scallions.