A few people have expressed their dislike for tofu, but they do so because they ate the bean curd without any seasoning. Tofu has no flavor and if you also make the mistake of eating it plain, you will dislike it as well. But the lack of taste of this bean curd is one of the best things about it too. A good chef considers it as nothing but a blank canvas with a lot of possibilities. Several tasty desserts and dishes can be prepared using tofu.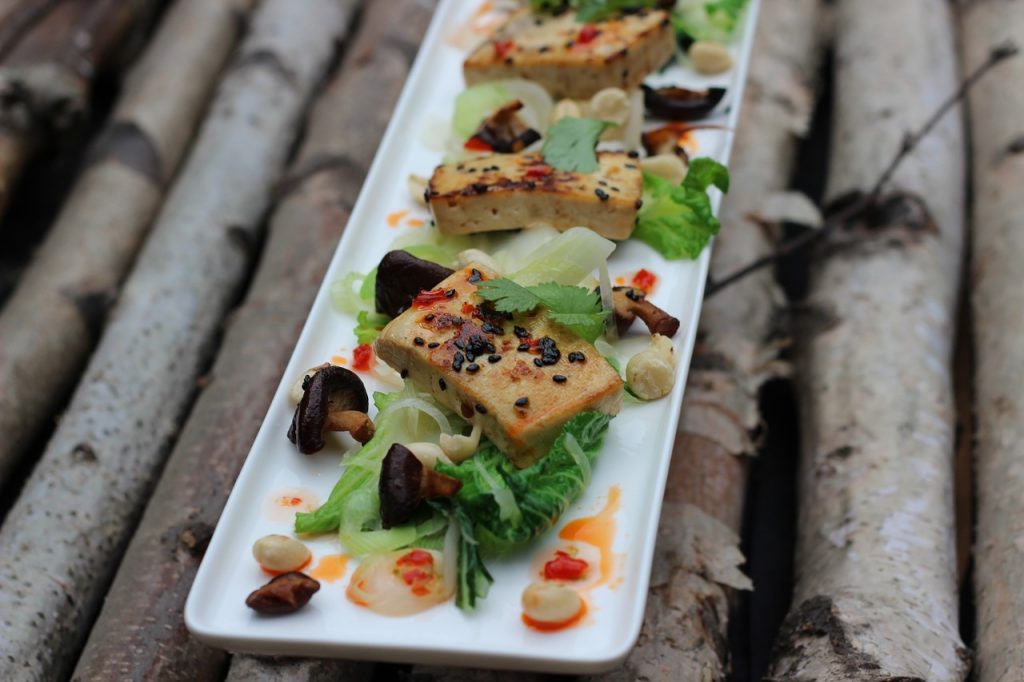 Pixabay.com
What's Tofu?
It is soft food that has no distinctive flavor and is made from coagulated soybean milk or extract. Also known as bean curd, the final product is obtained when the extract is pressed into a block. The most common coagulate used in making it is calcium sulfate. Tofu is a popular soft food that is much loved in several Asian cuisines such as Korean, Thai, Vietnamese, and Chinese cuisines. It is usually fried, and this is what gives it its remarkable flavor. It is packed with lots of protein, calcium, magnesium, and iron. Silken tofu has no flavor and can also be slimy as well. It has low-calorie content but can be used from stir-fries to even pies.
Two Delicious Tofu Recipes You Should Try This Weekend
The best period to try the following recipes is during the weekend:
Jerk Tofu
This is Jamaican-inspired, so you may have to bear with loads of ingredients required to prepare it.
Ingredients
A few cloves of garlic
Two tablespoons of brown sugar
One Jalapeño
One red onion
One spring onion
Apple cider vinegar or white vinegar
Spices
One teaspoon of ground cloves
Half teaspoon of ground allspice
One teaspoon of thyme leaves
Half teaspoon of nutmeg
Half teaspoon cinnamon powder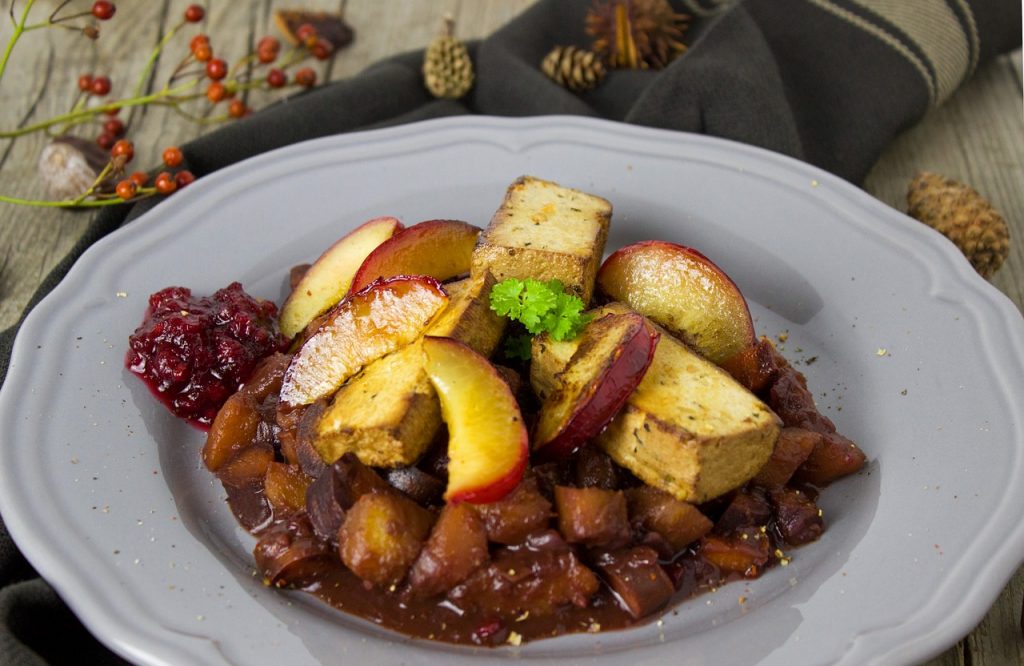 Source: Pixabay.com
Preparation
Cut up all the vegetables.
Use a food processor to blend all ingredients until they are smooth
Add the spices to the content of the blender
Cut up your firm tofu into steak shapes and then arrange them on a plate
Add some jerk marinade over it
Then keep everything in the refrigerator for about ten minutes or overnight if you have no time to continue with it.
Get hold of a frying pan and fry the marinated tofu using low-medium heat for about 4-5 minutes until they turn golden brown. Your jerk tofu is ready to be served. If you prefer smoky flavors, you may use a grill pan instead of the frying pan. Heat the jerk marinade if you want extra. Serve with sauté broccoli or rice.
Sweet Chili Tofu
Your tofu needs to be extra firm for this to work.
Ingredients
Salt
Olive oil
Firm or extra-firm tofu
Cornstarch
Red/green bell pepper
Onion
Spice
Sweet chili sauce from your local grocery store
Preparation
Get a bowl and add cornstarch, pepper in it. Coat the tofu in the mixture.
Get your pre-heated pan ready and fry the mixture with olive oil for at least five minutes or until the bean curd turns brown. Then pack the fried tofu out of the pan.
Add onion and pepper to the same pan and fry the mixture for approximately 2-4 minutes until they are soft.
Add it (fried) back into the pan and allow the mixture to simmer for another two minutes.
Then serve in a bowl along with the sweet chili sauce
Conclusion
So, if you belonged to those who hated tofu, these recipes will do more than convince you to love bean curds forever!