Agar-agar powder is a blend of carbohydrates extracted from seaweed, in particular red sea algae. In terms of flavor, it is in fact flavorless. It also has no color or odor, making it an ideal ingredient to add to dishes. Agar-agar is a substitute for gelatin and can be used to thicken soups, desserts, and jams. Its gelling properties help them set without the use of eggs. Although gelatin and agar are similar in that aspect, they are in fact different in some ways. It is able to set more firmly than gelatin hence allowing recipes to be more sturdy and less creamy. It also has the ability to stay firm even in hot temperatures so there is no need to worry about any of your recipes melting.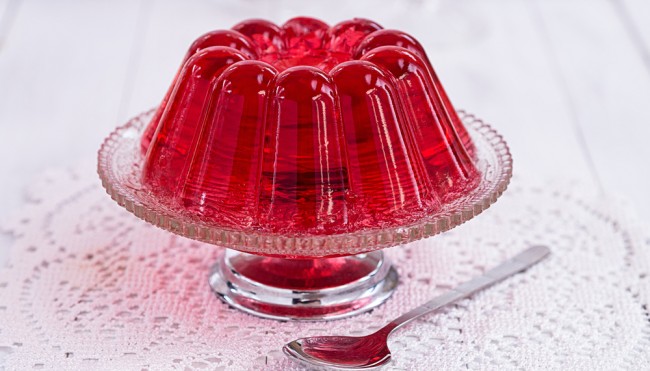 Where can you find it?
Agar-agar can be found in Asian supermarkets or health food stores. It is available in several forms including flakes, powders, and bars - the powder is the least expensive of the three. It is also the easiest to work with since it dissolves immediately. On the other hand, the flakes must be blended until smooth for best results. In terms of nutrition, it has no calories, carbs, sugar or fats. It is also soy, corn, and gluten-free. Most importantly it is VEGAN - yes, it is dairy and egg-free. Most importantly it is a great source of fiber, iron, and calcium. It can also help detoxify the body acting as a mild laxative by absorbing bile. Other benefits range from anti-inflammatory properties to improvement in respiration.
How to use
If a recipe requires one teaspoon of gelatin, you can substitute with one teaspoon of powder to one cup of liquid. However, if you are using the flakes or bars the 1 to 1 ratio does not stand true since the powder is much more powerful than those two. In essence, one tablespoon of flakes equals one teaspoon of powder or half of the bar. It is best to break up the bars and flakes into a powder or dissolve them in liquid first. Place the liquid in a pot over medium heat and stir for a few minutes to bring the liquid to a boil. After the mixture dissolves, blend until smooth. Now add the blended mixture to your preferred recipes and allow it to set up for about an hour or so.