Have you ever come across that one ingredient at your local grocery store that sounds fancy and almost intimidating? Cardamom spice falls into that category for most. In this article you will gain some insight on its many benefits and how you can use it in your own kitchen.
Flavour Profile & Cuisine
Sweet, spicy and extremely fragrant are the words that best describe this exotic spice. These are also flavours that resonate with classic Indian cuisine. Cardamom shows up in traditional Indian dishes ranging from teas to desserts and even other native spice blends and also in Middle Eastern cuisine to flavour coffees and delicious baked goods.
Varieties of Cardamom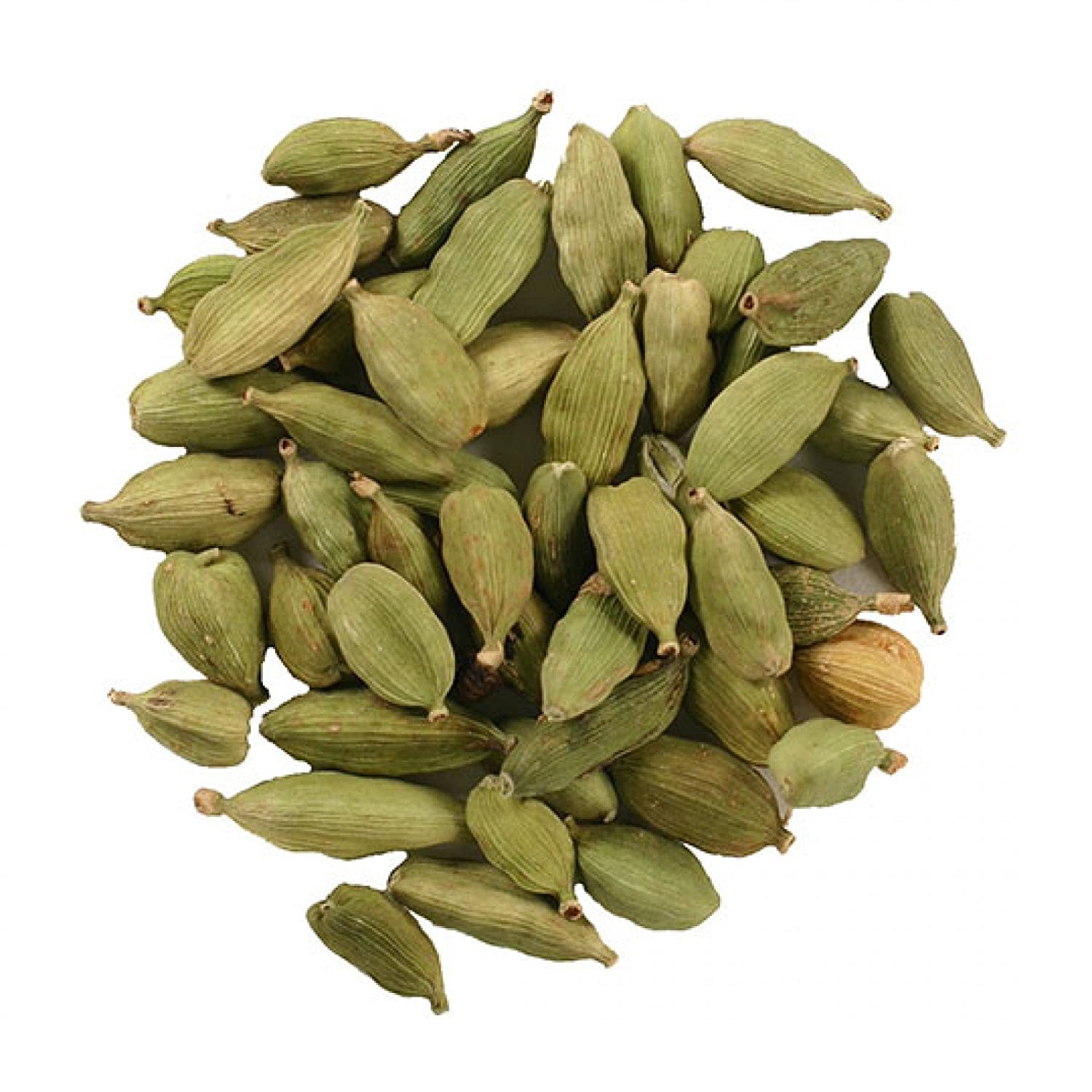 Cardamom is part of the ginger family (Zingiberales). However, unlike ginger whose value comes from its rhizomes, the dried seed pods from cardamom are what we really use in cooking. There are three main types/ varieties of cardamom namely green or "true" cardamom, white cardamom and black cardamom. The truest, finest and most aromatic of the three is green cardamom. White cardamom is a bleached version of the green pods mainly for aesthetic purposes and is used in light-coloured breads and other baked goods. Because of the bleaching process the flavours tend to diminish, so only use this variant if colour is an important factor. Lastly, black cardamom. This version comes from a different variety of the plant and has a smoky aroma and pungent medicinal notes. You will also notice that the skin is slightly thicker and more wrinkled than the green cardamom.
How to use it & Benefits
If using whole pods, it is best to steep and infuse them in a liquid. The pods have a flavour on their own which will release into the liquid - they mainly help keep the seeds in place. You can also crush or bruise the pod slightly before infusing to release the fragrant seed inside. When the whole pod is less than desirable, use the ground cardamom. You may purchase the spice pre-ground or grind it yourself by crushing the pods with the flat side of a knife to remove the seeds then crush/ ground the seeds in a spice grinder until fine. Some benefits of cardamom include:
Antidepressant
Treats muscle spasms
Promotes dental hygiene
Boosts blood circulation
Improves appetite
How to store it
Store cardamom with care as it is a fairly pricier spice. As a result ensure the shelf life by keeping cardamom in a tightly sealed container in a cool, dark place. Ground versions have a shelf life of a few months because the essential oils fade quicker once the seeds are ground, but whole pods can last up to a year without losing flavour. In that case, purchase the whole pods and grind them fresh when needed instead. You can find ground cardamom very easily at local Indian grocery stores. The whole pods might be a bit more trickier to find.