Thai cooking is one of the most unique styles of cooking in the multitude of cuisines around the world. Similar to Japanese cuisine, it places a large focus on intricate dishes that are lighly prepared. Strong aromatic aspects are used in Thai cooking to enhance the flavours. For examples, chilis can often be found in Thai cuisine to bring a spicy kick to the dish. And this unique style has gained fans from across the world. In 2017, seven of the "World's 50 Best Foods," were derived from Thai cuisine, according to a survey by CNN Travel. Let's take a look at some of the most popular dishes in the cuisine.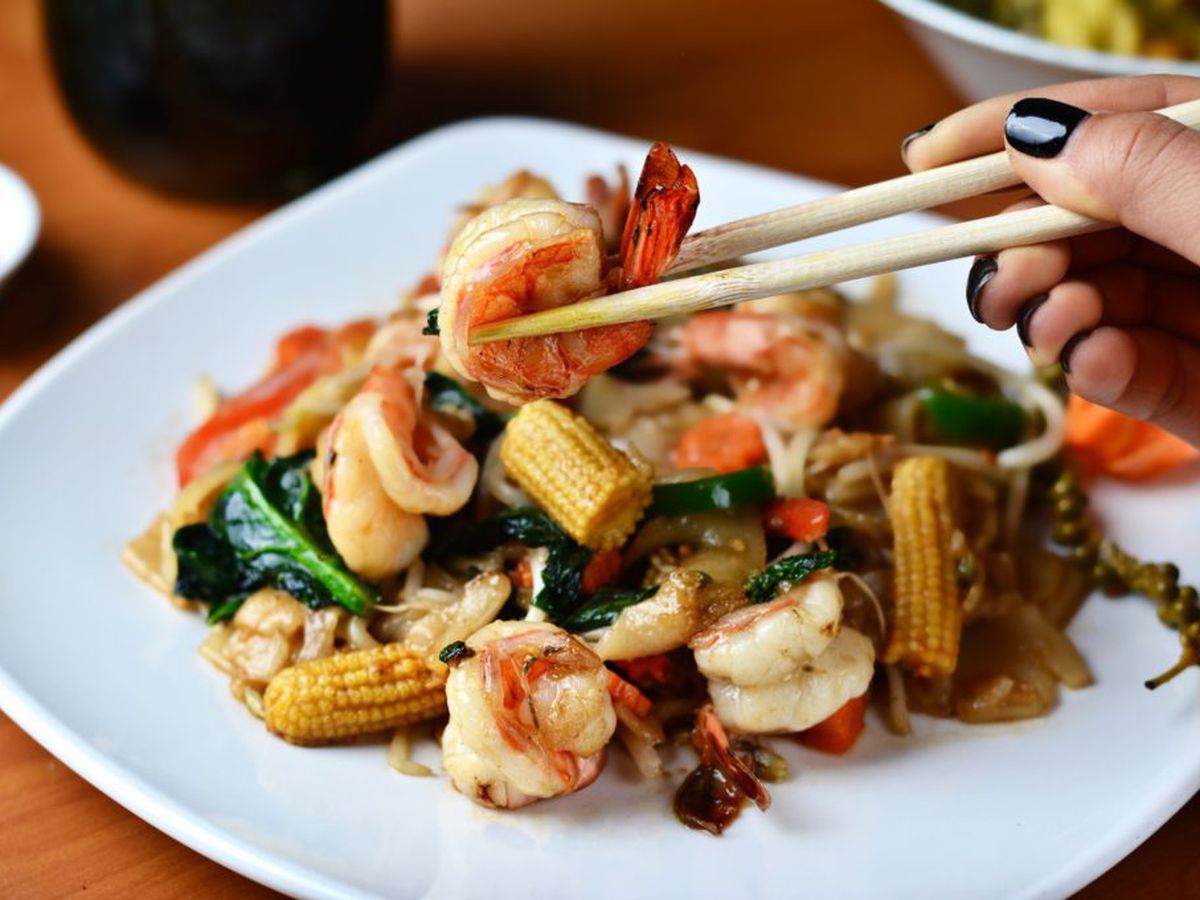 Source: mygrocer.org
Pad Thai
Popularized during World War II, Pad Thai had a huge purpose to the Thai community. Because of the rice shortages, the government popularized rice noodles as an alternative. As a result, Pad Thai and other rice noodle dishes became a large part of Thai cuisine and culture. Pad Thai is a stir-fried rice noodle dish, where rice noodles are stir-fried with eggs, tofu, vegetables, and typically a protein such as chicken or beef. The noodles are flavoured with a combination of soy sauce, fish sauce, and a tamarind paste, which gives it a sweet and savoury flavor. Pad Thai is often served with peanuts or lime wedges on the side.
Curries
Thai curries are also extremely popular. For example, the massaman curry and green curry are two of the top Thai curries, both appearing in the list of the "World's 50 Best Foods." Thai curries differ from traditional Indian curries as they incorporate more tropical aspects, such as coconut cream. Other than that, they will still use a lot of the same ingredients as curries, such as dried chili peppers, cilantro, and many other spices. As a result, these curries are extremely popular and pair well with other foods.
Tom Yum
Tom yum is a hot and sour Thai soup, typically cooked with shrimp. The soup has distinct hot and sour flavours, created with the variety of fragrant spices and herbs used in the broth. The spicy aspect comes from the chilis. On the other hand, the sour aspect will usually comes from the limes, although there are varieties where tamarind is used to produce the sour flavour instead. Tom yum also has multiple fresh ingredients such as lemongrass, galangal, and kaffir lime leaves. This hearty soup has become one of the most renowned dishes of Thai cuisine.