What does white pepper taste like, what are its common uses and what are the health benefits of white pepper? We'll get to that in a minute., but for now, let's talk about white pepper in general. White pepper powder is the ground form of fully ripened, matured pepper berries. When ground up and incorporated into your food, it offers a slightly spicy flavor that is known for its earthiness and grassy taste. It is known for its spicy bite, but it is often considered to be less spicy than standard black pepper at the same time. This type of pepper is most commonly used for light-colored dishes in order to give it that peppery flavor without causing little black specks to appear in the food. Add it at the end of your cooking for the perfect finishing touch.
What is white pepper?
White pepper is a grainy spice that is taken from wholly ripened pepper berries. It is often a little less spicy than black pepper but has a similar flavor to its counterpart, although it is often considered to be less complex.
What is white pepper powder?
White pepper powder is the ground form of white pepper berries that makes it easier for you to incorporate it into your foods. When it is freshly ground, it tends to have a fresher, more present flavor.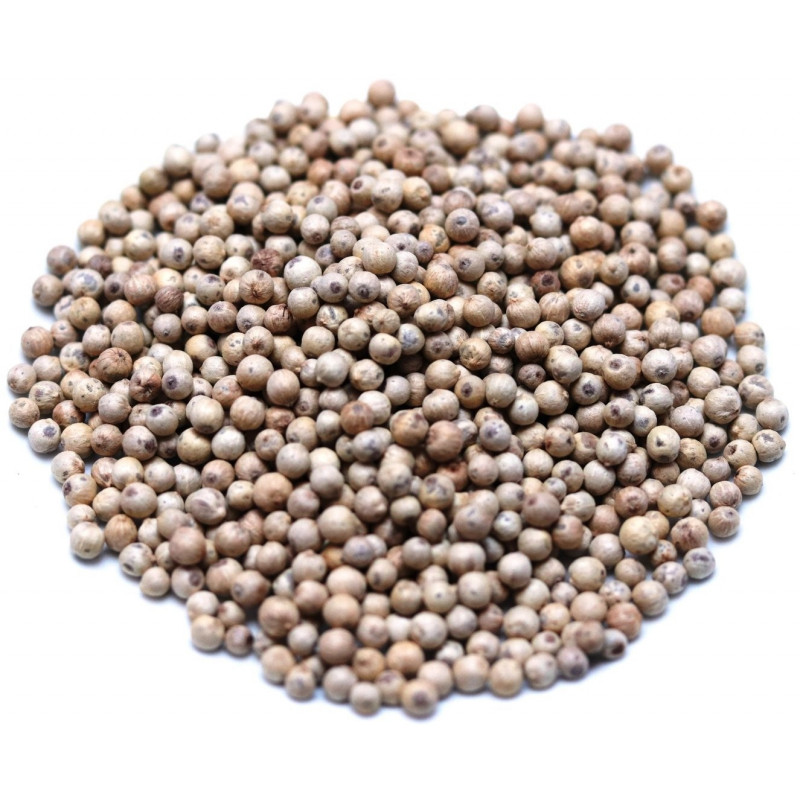 Source: https://sambavanilla.com/ - White Pepper
What does white pepper taste like?
White pepper is initially hot when it hits the tongue, although it evens out a little after the initial taste. It has been described as having a sort of earthy, musty, grassy flavor that adds a unique flavor to your dishes.
Uses of white pepper?
The health benefits of white pepper are not the only reason why it's so popular, it can be used in many ways than you can imagine. Oftentimes, white pepper is used in dishes where you want a little pepper bite, but you don't want any black flecks in your food like using black pepper would leave behind. This includes food like potato dishes and white sauces more commonly. The spice is used to flavor different meat marinades, soups, stir fries and more.
Cooking with white pepper is oftentimes done after the dish itself has already been cooked, usually by sprinkling it on top or mixing it in at the last second. This is because cooking white pepper for too long can cause it to release a slightly bitter flavor that most people find unappetizing. This pepper is ideal for light-colored soups and sauces like chowders and alfredo as well as other white ingredients like whipped and mashed potatoes. It is very versatile and can be used with just about anything that you would use with black pepper.
Whether in light pasta carbonara, with risotto or in a delicious white wine sauce - white pepper can be used just like the black version. Due to its colouring it sharpens inconspicuously but intensively. Therefore, it is always used when the sharpness should be in the foreground. The spice tastes best freshly ground from the pepper mill.
The kitchen rule "white pepper with light dishes and black pepper with dark dishes" is already good for a first orientation. The aroma of white pepper is definitely a good match:
light soups, broths and sauces

All kinds of vegetables and salads

Poultry and veal

Marinades and pickles for fish and meat

Tofu
How white pepper works as a medicinal plant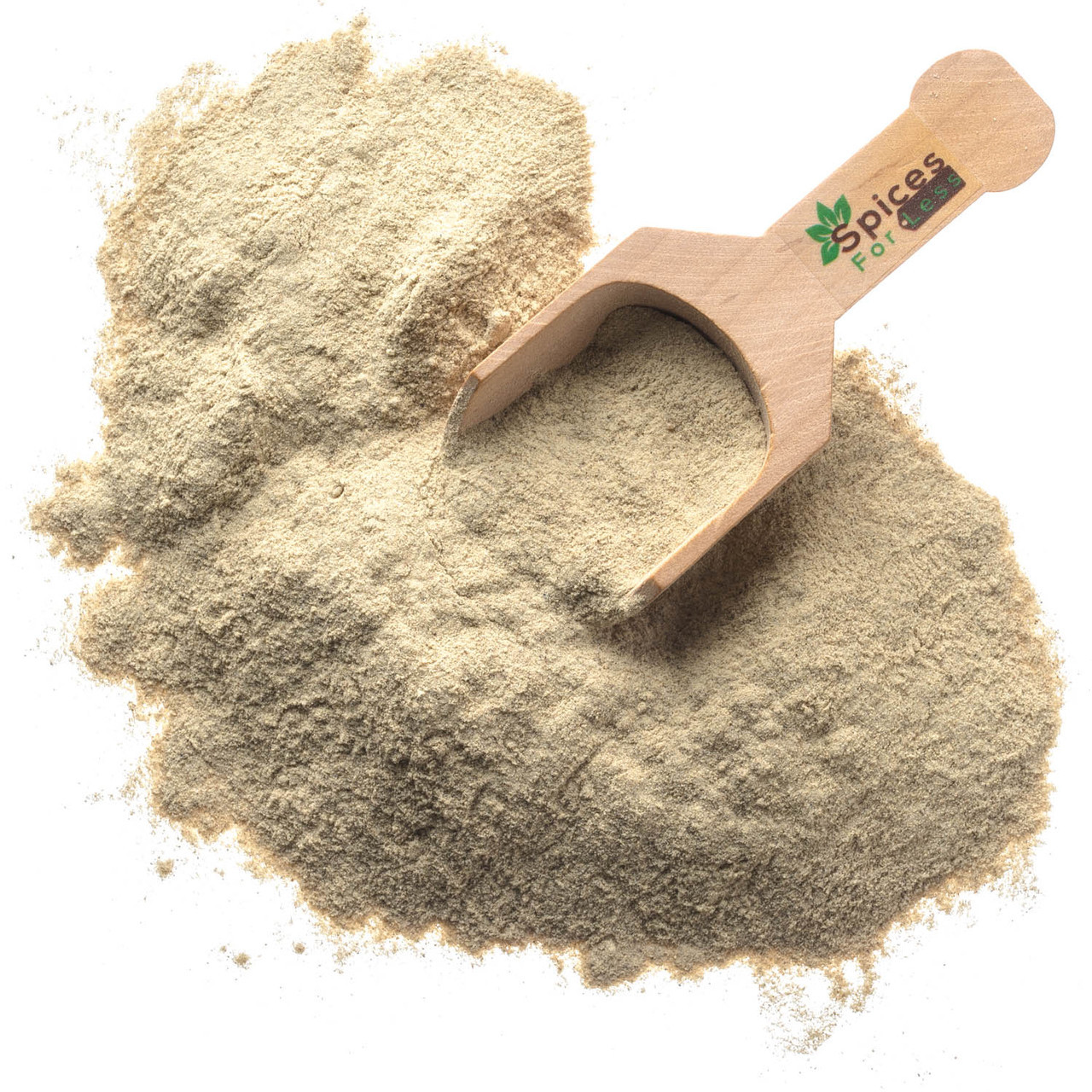 Source: https://cdn2.bigcommerce.com/ - Ground White Pepper
Let's get to the health benefits of white pepper. Pepper is considered to be the most used spice worldwide. Apart from its culinary use, pepper is also valued for its properties as a medicinal plant. The main active ingredient of pepper is called piperine. This substance is not only responsible for the pungency of the small grains, but studies have shown that it has other useful and healing properties:
The pungent has strong antioxidant properties. It supports the body in cell renewal, fights free radicals and reduces oxidative stress.

The substance also supports digestion. Piperine stimulates the production of digestive juices. This allows your body to digest your food more efficiently and faster.

White pepper also has antibacterial properties.
Black pepper is usually used for healing purposes, as the other valuable properties come from the essential oils. These are mainly found in the flesh of the plant, which is why the content is much higher in the dark variety. Now that you know more about the health benefits of white pepper, stay tuned for our next contribution.