Gear up to give your palate a flavorful blast with this scrambled silken tofu tortilla wraps. This vegan recipe packs an amazing combination of textures and exciting flavors! A vegetarian version of the recipe can be made by switching the silken tofu with cottage cheese. Make the scrambled silken tofu tortilla wraps at home! This colorful, yummy, and healthy dish works fabulously as a filling breakfast, brunch, picnic food, travel bites, as well as regular lunch/dinner meals.
How to Cook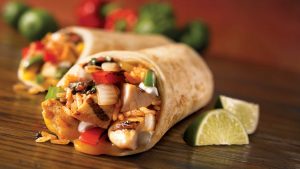 image source: www.pixabay.com
This vegan scrambled silken tofu tortilla wraps is a quick and easy 15 minutes recipe. Once you are done stir-frying the stuffing, carry the fresh topping, salsa sauce, and lime slices to the dining table. Let each family member, friend, or colleague prepare their tortilla wrap and enjoy a satisfying lunch. Flavors The scrambled silken tofu tortilla wraps recipe is a savory dish with punchy, hot, and aromatic flavors that are well balanced with the freshness of coriander, delicious salsa sauce, creamy avocado, and crunchy cucumber.
Ingredients
Silken tofu (350 grams)
1 red shallot
Garlic Sauce with black beans (2 tablespoons)
Turmeric powder (1/2 teaspoon)
Ground black pepper (1/2 teaspoon) (optional)
Coconut or Olive oil (2 teaspoons)
For Serving
4 Corn Tortillas
1 Avocado
1 Cucumber
Salsa Sauce
Coriander leaves
1 Lime
Instructions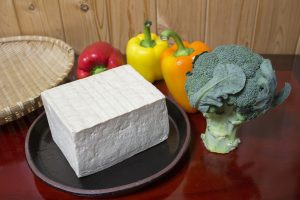 image source: www.pixabay.com
Prepare the Silken Tofu, Shallot, Avocado, Coriander leaves, Cucumber, and Lime. Crumble the silken tofu with your hands into tiny bits and pieces. Also, chop up the shallots. For the topping, peel the avocado, de-seed it, and slice thinly. Chop the coriander leaves finely. Peel and slice the cucumber. Thereafter, cut the lime into 4 slices. Keep all the ingredients separately. Cook the Scrambled Silken Tofu Stuffing
Place a non-stick pan on the stove over medium flame and drizzle some coconut oil.
Add the chopped shallot. Stir fry for 5 minutes until they soften.
Add the crumbled silken tofu along with turmeric powder and ground black pepper. Cook for 5-6 minutes by stirring frequently.
Add the garlic sauce with black beans. Mix everything by stirring continuously for another 2-3 minutes. Turn off the flame and transfer to a plate.
Serving the Scrambled Silken Tofu Stuffing in Corn Tortillas
Heat up the corn tortillas in a pan or microwave.
Spread one tortilla each on a plate. Serve a generous amount of the silken tofu stuffing in each tortilla.
Top it with avocado and cucumber slices. Spread a dollop of salsa sauce.
Sprinkle some chopped coriander leaves and finish off with a squeeze of fresh lime juice.
Your "Scrambled Silken Tofu Tortilla Wraps" are ready!
Tips
Instead of fresh cucumber slices, you can also use pickled cucumber slices.
Additionally, you may chop up some red, yellow, or green bell peppers and add them to the silken tofu stuffing.
This scrambled silken tofu tortilla wraps recipe uses garlic sauce with black beans which already has soy sauce, salt, etc. Therefore, if you prefer using fresh black beans, add 2 teaspoons of soy sauce, 2 crushed garlic cloves, and season with salt.