Also known as cha-om, acacia leaves are native to Southeast Asia, where they are a popular ingredient in Thai, Cambodian, and Laotian cuisine. As part of the Acacia family, the cha-om plant is akin to a shrub or small tropical tree, growing up to 5 meters in height. But in cooking, the fern-like leaf shoots and tender tips are the parts that are consumed. The acacia leaf is described to have a pungent odor. However, once cooked, the odor dissipates, leaving a delicious, earthy vegetable.
Characteristics of the Acacia Plant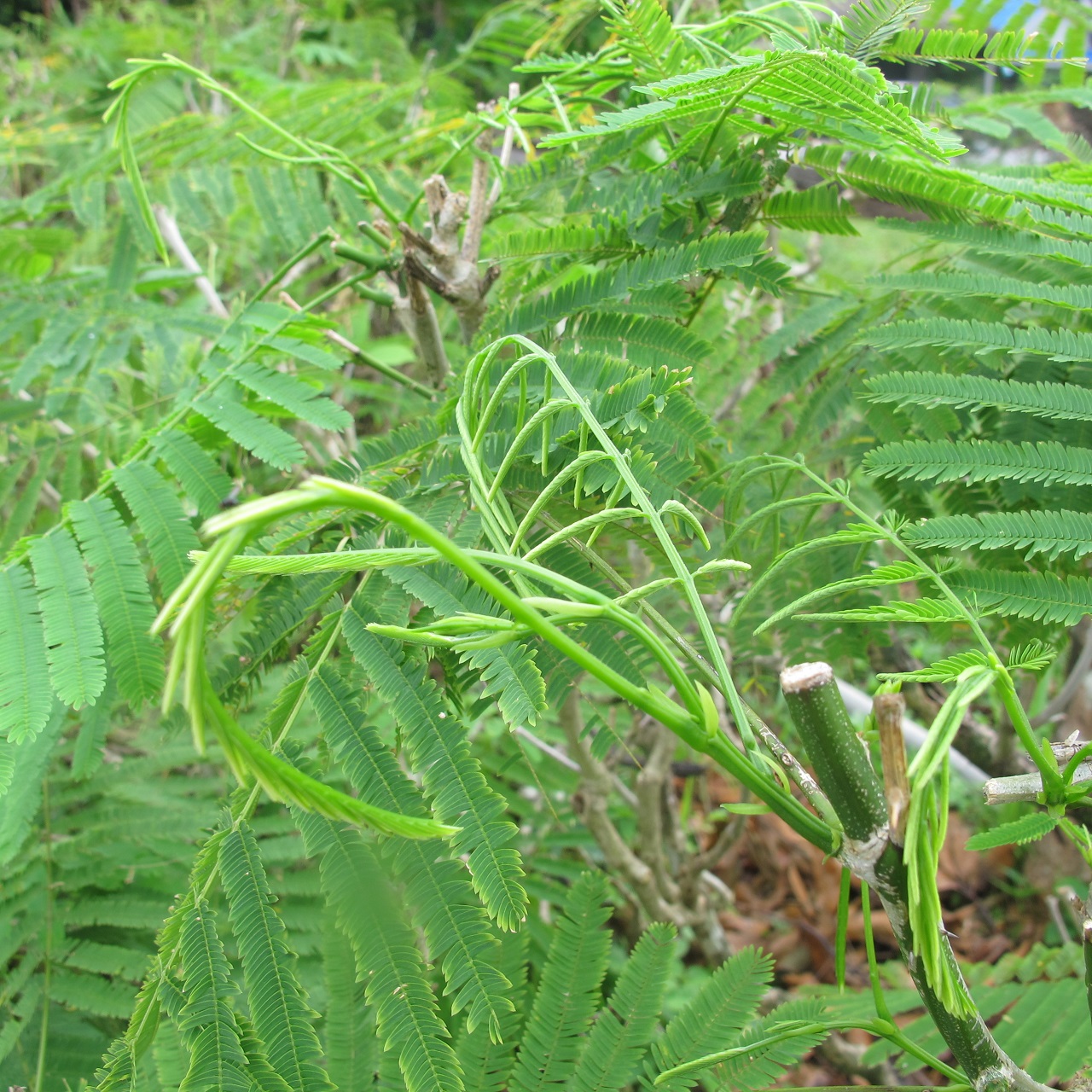 image source: praneesthaikitchen.com
The acacia plant is a fast-growing shrub that grows new shoots throughout the year, especially during the rainy season. However, people may prefer to consume the acacia plant during the dry season, since acacia grown in the monsoon season tends to have a stronger smell. To grow the acacia leaves, growers will regularly prune the plant to harvest the edible parts. Because of how fast the acacia plant grows, growers can harvest the plant up to a frequency of every three days in the peak season.
Nutritional Value of Acacia Leaves
The acacia leaf is an extremely nutritional vegetable to add to your cooking, with a variety of benefits. The herb is vitamin-rich, with high amounts of vitamin A and vitamin C. It also contains high levels of calcium, iron, and fiber. Not only is it nutritionally rich, but it can help lower cholesterol, promote prostate health, and it has antioxidant properties. This is an amazing superfood that can be a great alternative to your traditional vegetables.
Popular Dishes Using Acacia Leaves
Acacia leaves are most popular in Southeastern Asian cuisine since that is where the vegetable is native to. Because of their strong flavor and smell, this vegetable is not usually stir-fried by itself, as you would do with many other vegetables. Instead, the acacia leaf serves a purpose like a herb, where it is used to add a kick of flavor to other dishes. The acacia leaf is most prominent in Thailand, where the herb is traditionally added with eggs to create a variety of dishes.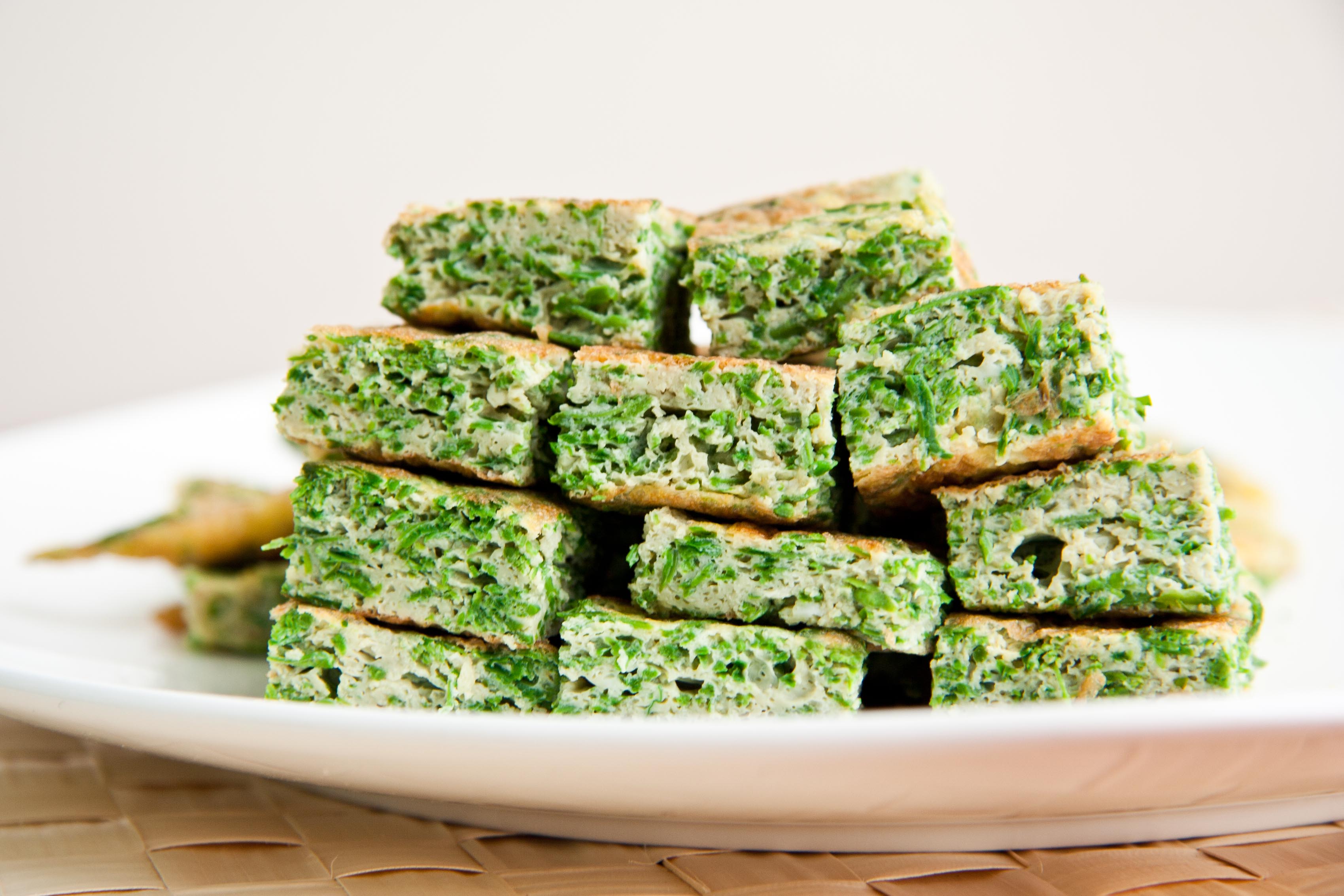 image source: xinfully.wordpress.com
In a dish called Khai jiao Cha-om, the leaves are made into an omelet. This omelet is then cut into squares, which people can dip into hot chili sauces or fermented shrimp paste. These "egg squares" serve as the basis of many dishes. While they can be eaten by themselves, they can be incorporated into many other dishes to add an amazing source of protein and rich flavor. For example, acacia omelets can be added into a Thai curry or even soups. Another way that acacia leaves can be served is by flash frying them. This creates a very crispy dish, that can serve as a texture enhancer to other food.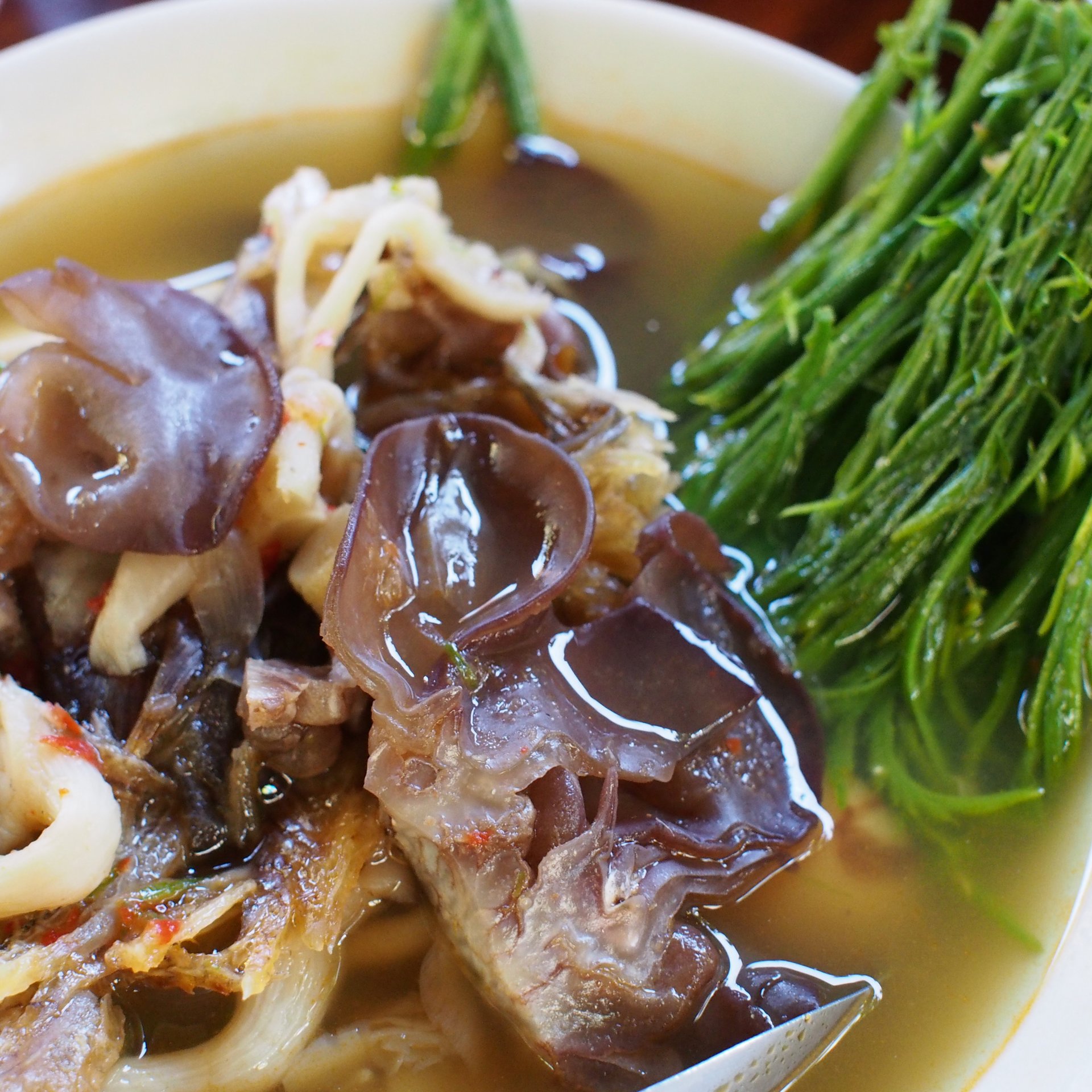 image source: wikimedia.org
Acacia leaves are an amazing herb that can be a nutritious and delicious addition to several dishes from Southeast Asia. Don't be afraid of the odor and give it a shot! Most people who get over the odor can't stop helping themselves to this amazing vegetable.