Have you had the pleasure of eating chewy dumplings in spicy peanut sauce? This incredibly popular Indonesian street meal is much loved by locals and anyone who eats it for the first time.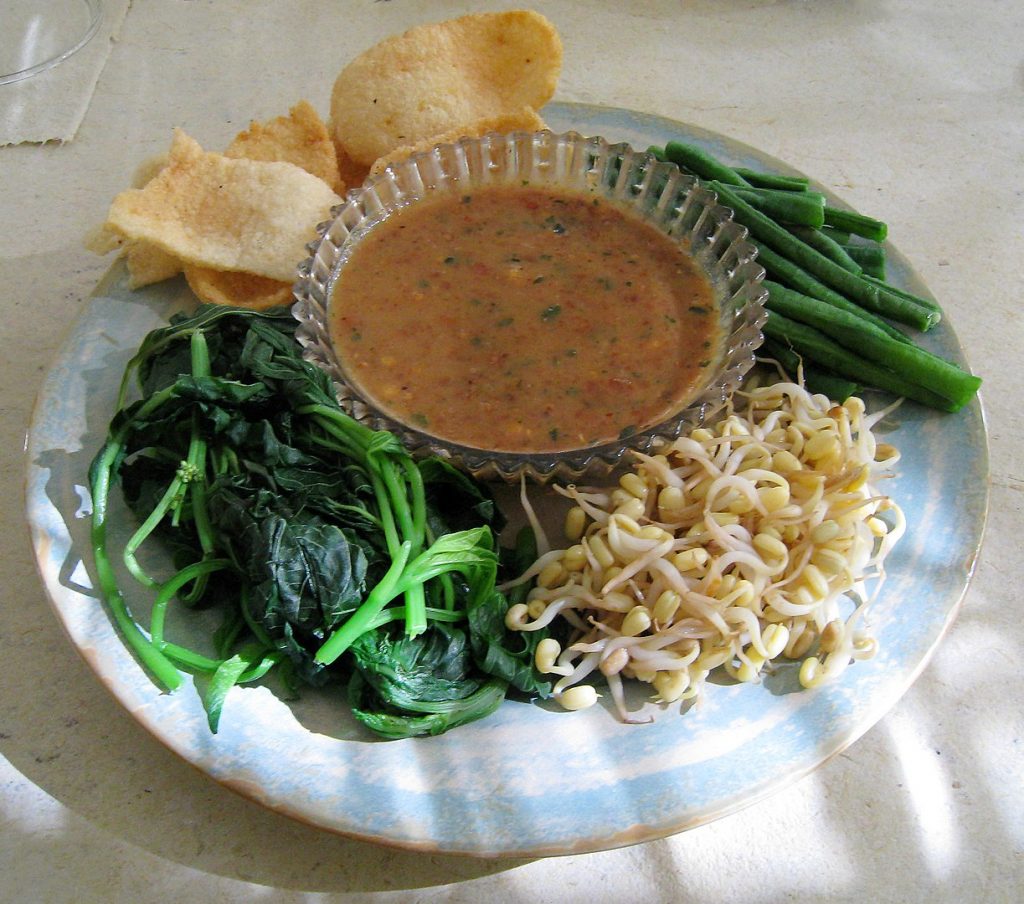 image source: Wikipedia
If you have never heard of it, but would be interested to learn, then read on!
How Do You Prepare the Meal?
You can make dumplings whichever way you know how to. But the dumplings described here were made using tapioca starch and oats. These two primary ingredients are mixed with these other ingredients:
Scallions
Ground toasted dried shrimp
Salt
Garlic
Pepper
Sugar
The dumplings have a chewy texture that you will love, especially its flavorful umami taste. Subsequently, you can boil the dumplings until they are well cooked and then serve with spicy peanut sauce.
Oat Dumplings in Peanut Sauce
Ingredients
For the Peanut Sauce
1 clove garlic and ground red chilies or 1 tablespoon sambal oelek
59 ml (¼ cup) chunky peanut butter
1 tablespoon kecap manis, i.e. Indonesian sweet soy sauce
25g (¼ cup) brown sugar or palm sugar
1 tablespoon fish sauce
3 2/5 ounces or 100ml water
For the Dumplings
2 thinly sliced scallions
2 grated cloves of garlic
100g (1 cup) tapioca starch
100g (1 cup) Quaker Oats. It must be ground into powdered form
2 tablespoons of dried, toasted, and ground shrimp
1 teaspoon sugar
1 teaspoon salt
200ml (6¾ ounces) warm water
½ teaspoon ground pepper
Instructions
For the Peanut Sauce
Put all the ingredients into a clean saucepan and place it on a medium heat source. Wait until the mixture comes to a boil.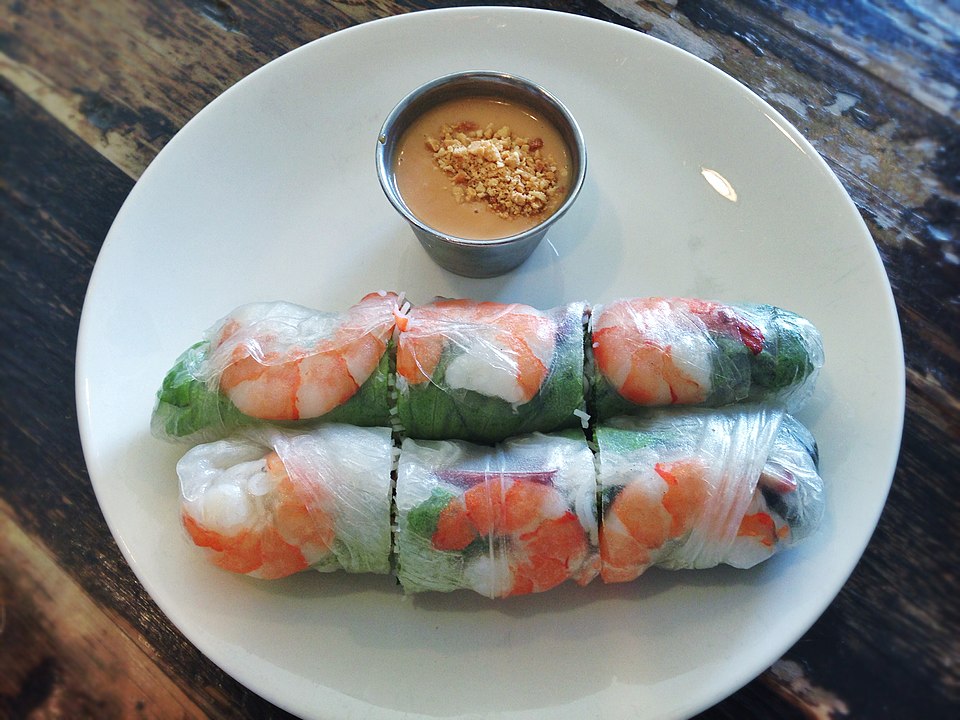 image source: Wikipedia
For the Dumplings
Combine all the ingredients in a mixing bowl. Then, start working them into a dough, adding water from time to time. As you add water in batches, the mixture becomes less sticky. You may not have to make use of all the water. Make sure that the dough does not become runny. If it does, you can fix it by quickly adding equal amounts of tapioca starch and oat flour. Once it is fixed – or you got it right the first time – you can start shaping the dumpling into 32 balls. Get a stockpot and fill it up with water. Then, start dropping the dough balls into the boiling water. Wait until the dumplings start floating to the surface of the boiling water. Wait for an additional 2 minutes for the dumplings to be cooked appropriately. Then, remove the dumplings with a slotted spoon. Serve them immediately along with the peanut sauce.
Nutrition per Serving
Calories: 345
Total Fat: 9.8g
Monounsaturated Fat: 0.5g
Cholesterol: 2mg
Saturated Fat: 4.3g
Carbohydrate: 59.6g
Dietary Fiber: 4.1g
Protein: 8.8g
Sugar: 19.1g
Sodium: 612mg
Conclusion
So, there you have it. You can experiment by adding or removing some ingredients for peanut sauce or dumplings to see how they will taste. This may help you come up with a personalized recipe that you can rely on at all times.