The Ketogenic diet is very popular among people who want to lose weight in no time. It mainly consists of low-carbs and a high-fat diet that offers many health benefits. A lot of studies revealed that the keto diet is even better to control and cure many diseases like diabetics, cancer, epilepsy, and Alzheimer's. The reduction in carbs and the increase in fat places your body into a metabolic state called ketosis. After that, the body becomes amazingly effective in burning fat to get energy. However, Keto desserts also fulfill your craving for something sweet without destroying your diet pattern. There are a number of mouth-watering desserts that you can enjoy while on a Keto Diet. Following Keto Principles, let's make a chocolate cheesecake without baking and enjoy the sweet treat this keto menu.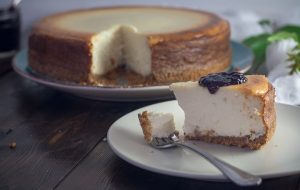 chocolate Cheesecake
Ingredients
For Cake Crust
2 cups of Almond Flour
5 tbsp. of Cocoa Powder
5 tbsp. of Monk Fruit Sweetener
Half Cup of Melted Butter
1 tsp. of Vanilla Extract
For Cheesecake Filling;
280-grams of unsweetened chocolate
700-grams of Cream Cheese
1 and a half cups of Powdered Monk fruit Sweetener
1 tsp. of Vanilla Extract
For Garnishing;
½ cup of melted Chocolate
½ cup Hazelnuts
Preparation Instructions
Preparing Crust
First of all, sift the almond flour in a mixing bowl to avoid any lumps in the crust.
Now add sifted cocoa powder and Monk fruit Sweetener in the bowl and mix well with almond flour.
Add vanilla extract into the melted butter and add it to the almond flour mixture, stir well to make a crumbly but sticky crust for cake.
Take a 9-inch springform pan for cake and spread parchment paper on the bottom.
Now, add no-bake crust mixture and press gently towards the edges with the help of glass to place crust evenly on the bottom of the pan and chill it in the refrigerator for 1 hour.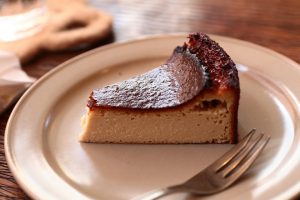 Cheesecake
Preparing Cheesecake Filling
Melt the unsweetened chocolate in a small saucepan, stir well in between, melt and let it cool on room temperature.
Meanwhile, beat the cream cheese, powdered sweetener, and vanilla extract in a mixing bowl together with the help of a hand mixer on medium speed beat until fluffy.
Now add 3/4 of melted chocolate into the cream mixture and beat well with a hand mixer, save ½ melted chocolate for garnishing.
Pour the cream mixture on the cake crust and spread evenly with the help of a spatula and let it cool in the fridge for one hour.
After one hour, take the cake out from the fridge and garnish it with melted chocolate and hazelnuts.
The Appetizing keto Chocolate Cheesecake is ready to serve, Enjoy!