The green sweet mango is more than fruit with an exotic taste. Yes, the fruit indeed has a pleasant taste. But what many people don't know is that the green mango is packed with several positive attributes. It is highly crucial then, to bring your attention to the real value that green sweet mango offers. It is a gift of nature and must not be taken for granted. Even the seed of this fruit can be dried, crushed into powder, and used as a remedy for diarrhea.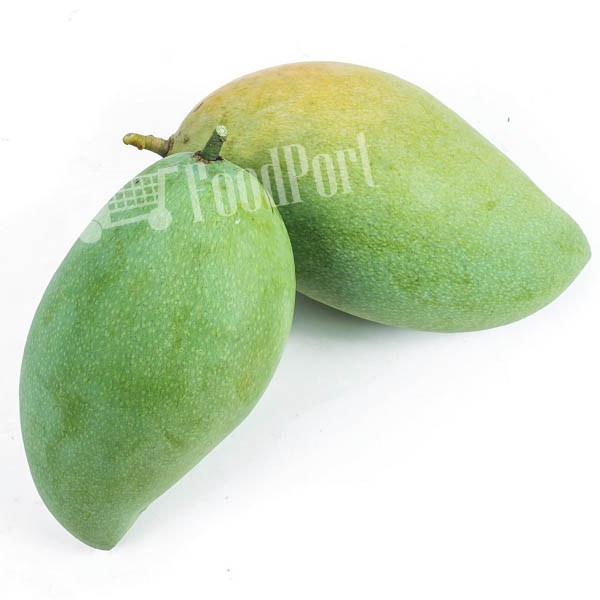 image source: www.FoodPorty.com
The green fruit also exhibits a glutamine factor, which is potent enough to improve concentration and memory power. Therefore, here is what you need to know about the explosive power of this unripe fruit.
Health Benefits of Green Mango
Carotene and Vitamins
Unripe mango contains abundant doses of both carotene and vitamin A. These nutrients are remarkably essential for the wellness of your eyes. They are also super important in the prevention of macular degeneration in elderly individuals. The beta-carotene in this unripe fruit also plays a significant role in alleviating the risks of heart diseases. The edible fruit also contains considerable amounts of vitamins B1 and B2, respectively. It also has sufficient niacin to contribute to the maintenance of cholesterol levels in the blood. This unripe but edible fruit also contains enough vitamin C that will help to increase your resistance power. This is essential for fighting diseases that are usually prevalent due to changing weather conditions.
Calcium and Iron
The green sweet mango also contains lots of iron, calcium, and potassium. So, if you engage in regular workouts or always physically active, you can take the fruit. When you take this fruit, it supplies the potassium you need to support your jogging trips or other physical activities. Both calcium and potassium help in the prevention of muscle cramps, stress and acidity. They are also beneficial compounds for combating cardiac problems.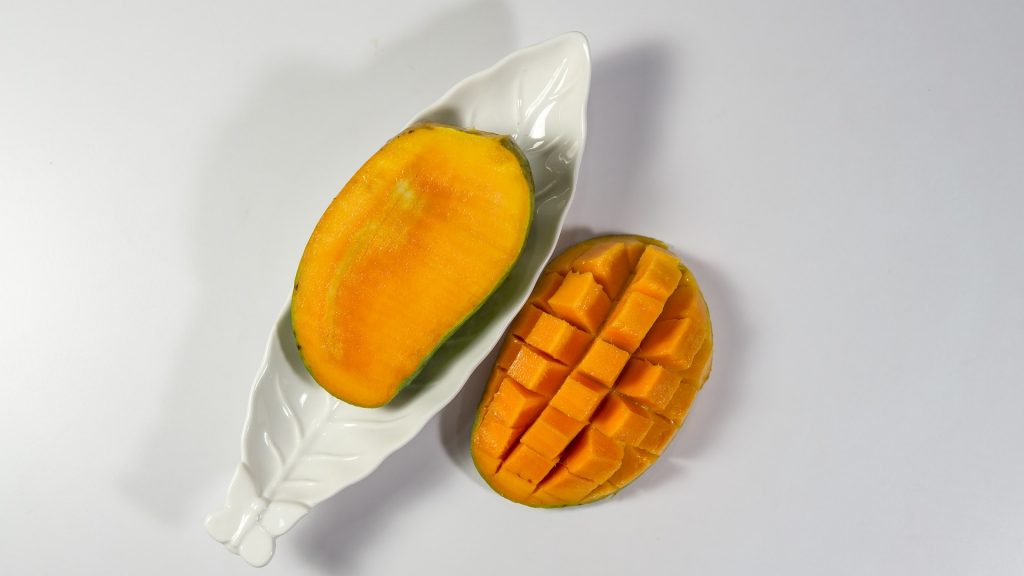 image source: www.Pixabay.com
Fiber
Although this fruit may be unripe, it has enough fiber that is of immense help in constipation. It has also been discovered that regular consumption of green mango helps to combat anemia, tuberculosis and colon cancer.
Antioxidant Properties
Unripe mango contains antioxidant properties because it is an alkaline food. The antioxidant properties showcased include anticancer, antivirus and anti-cardiovascular attributes. Green sweet mango supplies the human body with essential carbohydrates required for energy production. It also helps in controlling acidity in the body, which is a crucial action. The pulp of this unripe fruit can also be used for nourishing your skin and making it glow. Your skin texture will be softened due to increased moisturization and look bright. All you need to do is cut a few thin slices of the fruit and place them on your skin for some time. Then, wash them off your skin, and you will notice how clean your skin pores are.
The Easiest Way to Enjoy Your Green Mango
One of the easiest ways to enjoy the benefits of unripe mango is to make a salad with mango slices. It is an excellent way to enjoy the acid element in the fruit, which helps in the secretion of bile. However, here is a note of warning: do not take excess green mango. This is because it can affect both your voice and other organs negatively.
Conclusion
Green sweet mango can enhance your overall health but must be taken within limits. So, the next time you see the unripe fruit, go ahead and help yourself!