A lot of people know the piper nignum, a plant that grows the black pepper. The fact that white pepper is also obtained from plant always gets forgotten. The difference between the ripe pepper, which is white in color, and black pepper, another variant, lies in the harvesting or plucking process. To get the white pepper, the berry is plucked when it is fully ripe and soaked in water for the fermentation process to begin. After some days, the outer skin layer, rich in oleoresins and piperine compounds, is thereafter removed to give it the white appearance when it is thoroughly soaked.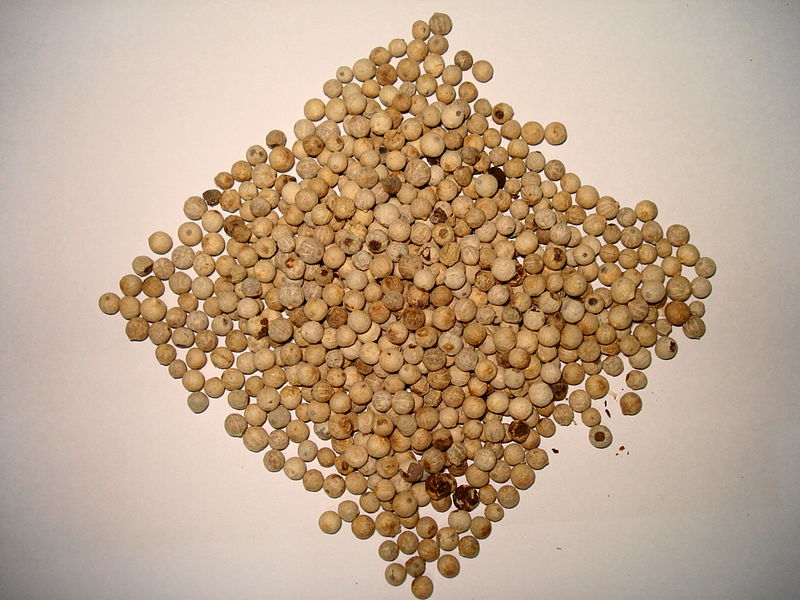 image source: Wikipedia
How is White Pepper Used
White Pepper in Cuisine
White pepper comes in whole and ground form. The entire pepper is rich in starch and contains rich essential oils necessary for your nutritional needs. Ground white pepper is quite tasty and peppery. Using the ground pepper in your dish reduces your indulgence in table salt. Ensure you use less salt and more ground pepper sauce and vice versa. Because of its physical formation, the pepper is susceptible to heat or high temperatures; this means that special nutrients will evaporate from it. A bit of important advice is to keep your white pepper in areas with low temperatures. Usually, a tight jar will do. It is better to add the entire ground pepper to your meal when it is already cooked. For better results, the pepper has natural extracts in abundance and can only be reduced to minimum temperature so that the flavor and essential compounds are properly diffused in your meal. For your taste bud adventures, generally, the pepper has a mild dab on the tongue, but it is hot too.
White Pepper in Health
The health benefits of this pepper have been reviewed and thoroughly researched. It contains protein, starch, vitamin K and A, essential oil, and other natural extracts. As continuous research into its benefits continues, discoveries have been made in its role in migraine relief, organic weight loss, diabetes, and cancer cure, among others. Consequently, the use of this pepper goes beyond the doors of the kitchen, reaching into personal areas of your life. Grab some white pepper combined with other natural oils with healing potential whenever you have pain. However, avoid unnecessary large dosage as it may attract some side effects.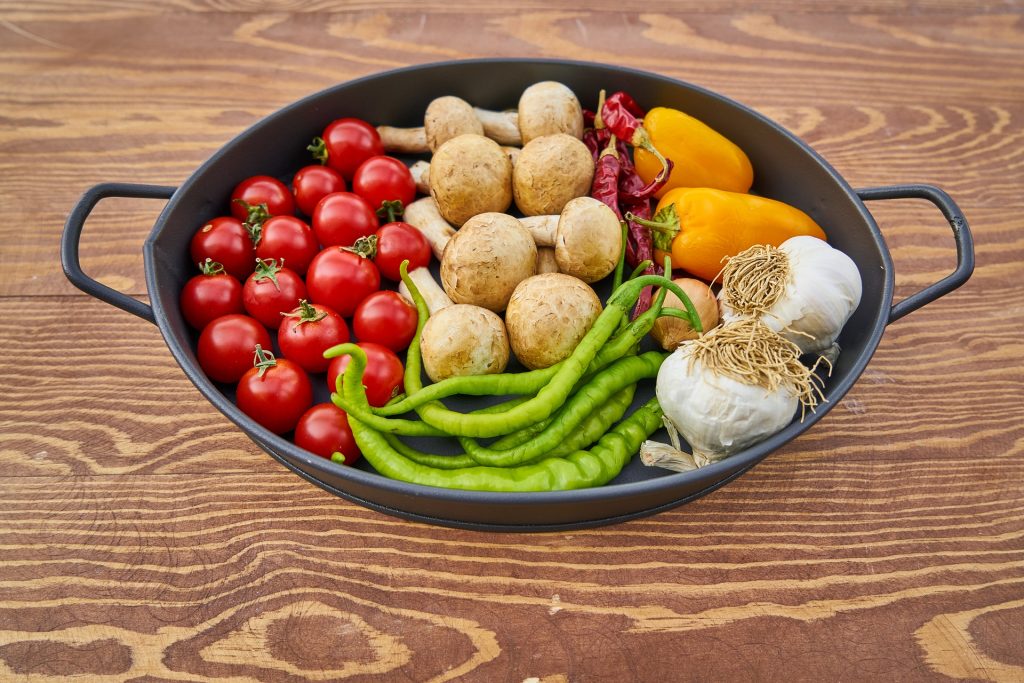 image source: Pixabay.com
White Pepper for your Skin
Your skin is an important part of your body and it reflects your health condition, whether good or bad. White pepper is a natural remedy for skin defects such as wrinkles, acne, and other skin problems. It is rich in manganese and other vitamins, which serve as an antioxidant for internal digestion. Also, natural extracts rich in flavonoids increase your metabolism while reducing the efforts used by your digestive system. If you want to know the potency of white pepper on your skin health, you need to apply it to your body together with other healing oils. White pepper contains a heat-generating substance known as capsaicin. This substance, when applied to the skin, can create some discomfort. For wrinkles and acne, mix white pepper with other healing oils like olive and coconut oil. Apply it on the area and wash off with lukewarm water after some minutes. Conclusively, the benefits of the white pepper can never be overestimated. However, you should understand its full usage before using it.