A lot of people from the western part of the world knew little about the tropical fruit called Rambutan. This was primarily because the spiny red fruit was native to Malaysia. The little that is known about Rambutan is its resemblance with the longan and lychee fruits.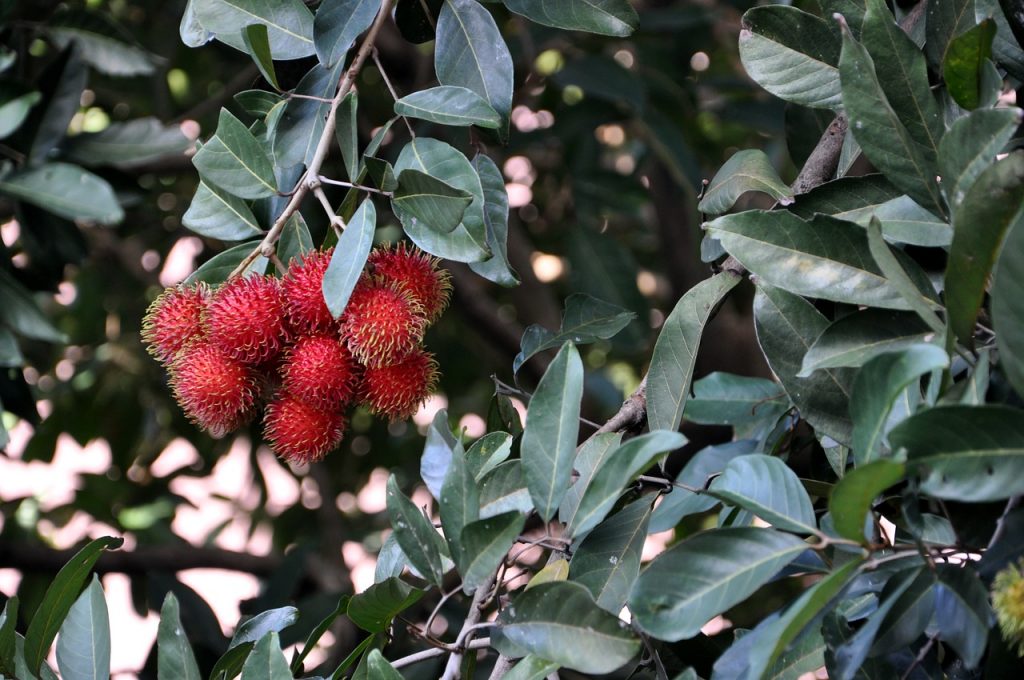 image source: Pixabay.com
Here is what you need to know about the spine-covered, tropical fruit from Malaysia.
What is Rambutan?
Rambutan (Nephelium lappaceum) is a tropical, spiny fruit that is found primarily in Southeast Asia. It grows in a tree that reaches up to 27 meters and flourishes in tropical climates such as Indonesia, Malaysia, etc. The tree belongs to the soapberry family and has been cultivated in many parts of the world, namely Central America, etc.
How to Distinguish Between Rambutan and Lychee
Although lychee and rambutan may belong to the same family, they possess different nutritional values and compositions. Rambutan has spiky exterior while its counterpart, lychee showcases bumpy skin. Rambutan contains an extraordinarily high dietary fiber content, much higher than the amount found in lychee. The spiny red fruit also contains substantial amounts of iron, which help in lowering the risk of gastrointestinal bleeding and anemia. Rambutan, however, does not provide oligonol which can be found in copious amounts in lychee. Both fruits have a sweet taste, sweet aroma but provide different health benefits.
Uses
Rambutan has lots of health benefits that do not reside in the fruit only. For instance, the leaves can be utilized for hair care. All you need to do is to mash the leaves until they turn to paste. Add a small quantity of water, and then squeeze out the extract. Then apply the rambutan extract to your scalp and hair. The mashed leaves promote better hair health. The leaves of this tropical plant can also be used for treating fever. You can start by boiling some of it leaves using three glasses of pure water. Then strain the content through a colander. Drink the mixture three times per day to help your body recover from the fever. If you want relief from a headache or a migraine, mash the leaves and apply them directly to your temples. The seeds of this tropical plant promote skin health. Mash the seeds until it forms a paste, and then apply directly to your skin for an even-looking complexion. Use the rambutan seed paste regularly to help your skin become clearer, softer, and healthier. People with diabetes also find a use for rambutan seeds. This was stated by a news report that was published in the New Straits Times. Take some rambutan seeds and chop them into small pieces. Allow the chopped seeds to dry for some days, and then grind them into a fine powder. Mix the ground, rambutan seeds with hot water, and drink once or at least three times a day. Make sure you take them before you take any meal.
Nutritional Facts
Rambutan – i.e., canned variety – is loaded with manganese and trace amounts of potassium, iron, sodium, zinc, phosphorus, and magnesium. Each fruit also contains a significant number of vitamin C and B vitamins as well. It is also rich in organic compounds such as vanillin, cinnamic acid along with other antioxidants. Rambutan is low in calories as you can only find about 75 grams of calories per 100 grams of fruit. It also has dietary fiber, carbohydrate, and some protein.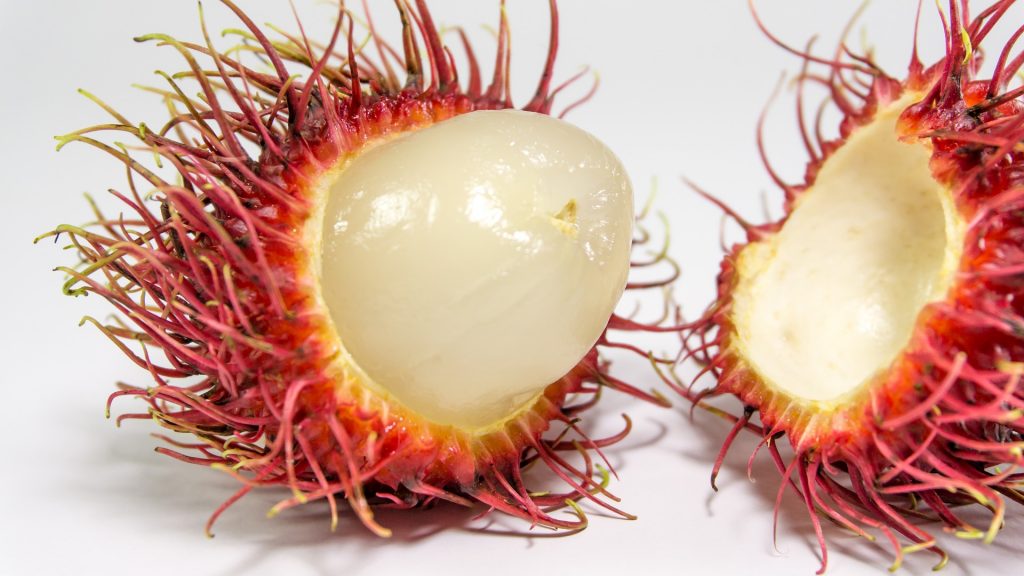 image source: Pixabay.com
Benefits
The following are the benefits of this tropical fruit:
Aids in weight loss
Skincare
Aids digestion
Haircare
Boosts energy metabolism
Cures fever
Improves development and growth, etc.
Side effects
When rambutan has ripened too far or overeaten, there will be side effects, especially if you are hypertensive or diabetic. The seeds are also poisonous if you eat them raw. You can reduce their toxicity by cooking or boiling them very well. So, be careful when eating this tropical fruit if you have any of these ailments.
Wrap Up
On a final note, you can enjoy rambutan as is or in desserts, smoothies, salads, etc. It is the perfect fruit to help you round out a balanced and healthy diet.