Dill is an aromatic old-world herb with thread-like foliage and seeds which are utilized as a seasoning. It is a plant with a hollow stem, an annual which can grow to a height of 1.5 meters. The stem branches at the top of the plant, with tiny, yellow blossoms arranged in marked clusters. The tiny blossoms can also be found in clusters around the branches. Dill usually blooms in July and August every year.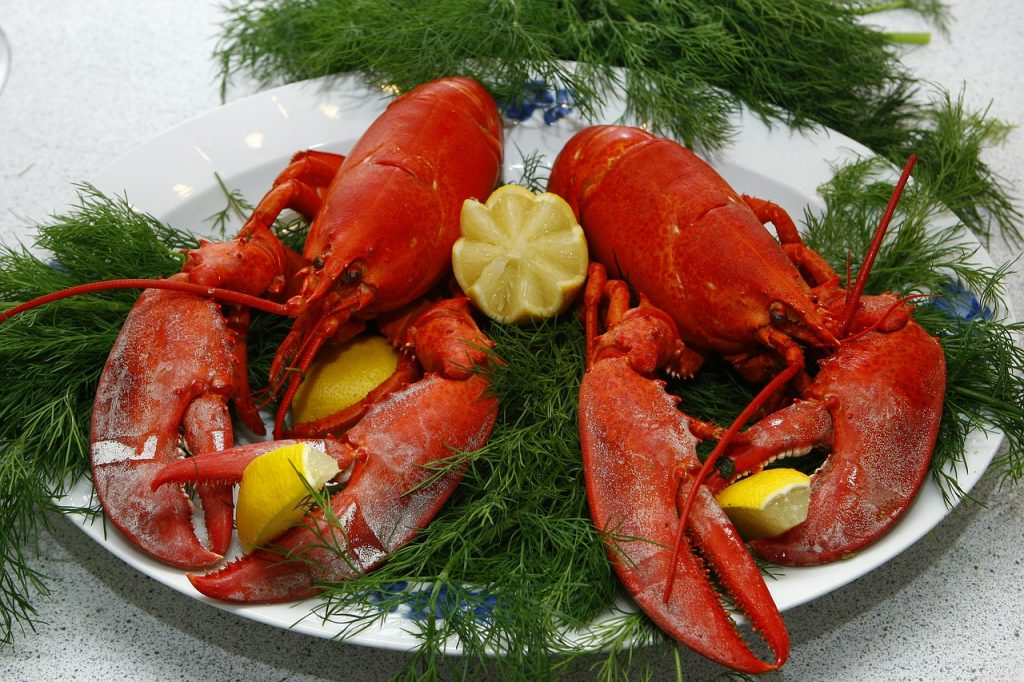 image source: Pixabay.com
Dill can be cultivated in the garden as a spice as well as a culinary herb. When the yellow clusters turn dry and brownish, you should gather the fruits. You can do this by cutting the plant and drying it in a drafty environment. After the plant has become dry, you can remove the fruits and continue drying them, if necessary.
Nutritional Facts
The plant is a remarkable one with almost every part of it incredibly useful:
Dill Fruits
Dill fruits are rich in essential oil – up to four percent – and contain carvone, up to sixty percent. The fruit also contains limonene, dihydrocarvone, phellandrene along with proteins, phenyl carbolic acids, furanocoumarins, and oil (up to twenty percent)., They also contain lots of other biologically-active substances.
Dill Leaves and Tops
Dill leaves and tops contain ascorbic acid, essential oil, vitamins B1, B2, PP, along with flavonoids, and carotene. In addition to all these, they are rich in mineral substances such as potassium, iron, phosphorus, and several other biologically-active nutrients. The activity of vitamin PP produces flavonoids.
Health Benefits
Dill is highly beneficial to the human body. The leaves, fruits, and tops can do the following:
Increase lactation
Enhance the functions of digestive organs
Heighten diuresis
Prevent spasms
Anneal increased blood pressure
Dilate blood vessels
Increase the likelihood of bile secretion, etc.
Dill herbs assist – to an extraordinary extent – when dealing with the accumulation of gas in the stomach and intestine. They have been biologically proven to expel gas from the stomach and intestines.
Recipes
Dill is an excellent source of manganese, vitamin C, dietary fiber, volatile oils, and calcium. When consumed regularly, its potent antibacterial and antioxidant properties – along with its calcium content – help in preventing bone loss. Here are some recipes to try at home:
Maple Carrot and Dill Bites
The following are needed:
2 tablespoons brown sugar
1½ tablespoons of chopped fresh dill
3 cups of carrots (peeled and sliced)
2 tablespoons butter
½ teaspoon black pepper
½ teaspoon salt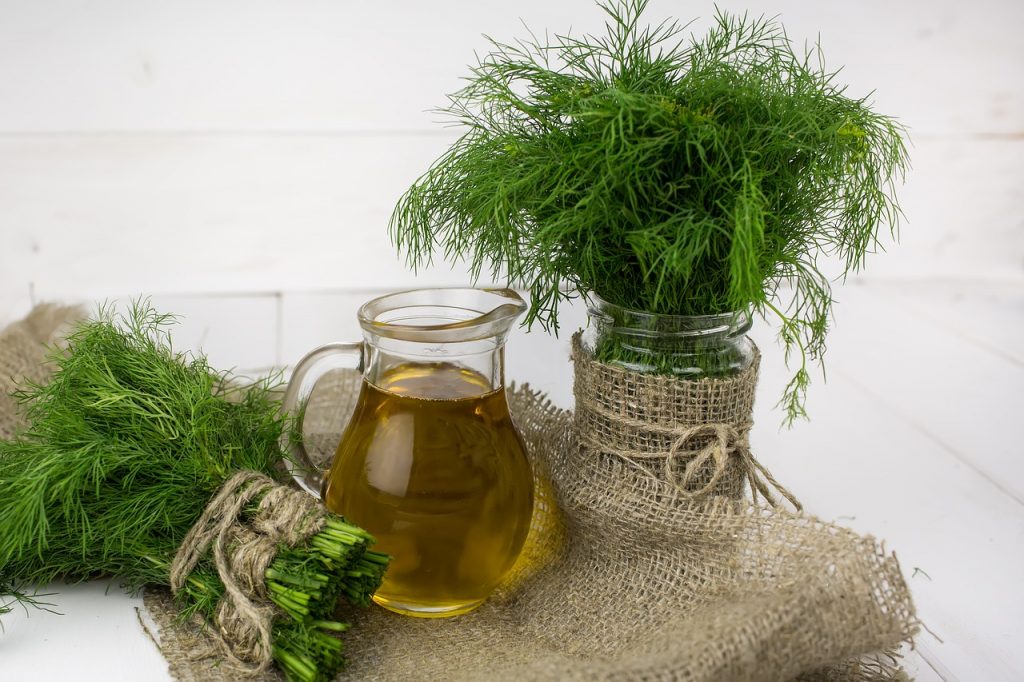 image source: Pixabay.com
Preparation
Use a medium skillet to boil carrots. Make sure the water is not too much, but just enough to cover the carrots. Bring the carrots to a boil – until the water has evaporated – and check to confirm their tenderness. Add fresh dill, butter, brown sugar, black pepper, and salt to the skillet. Then toss the sliced carrots along with other ingredients. Let the entire mixture cook for a few minutes, then extinguish the heat and serve without delay.
Garlic Cream Cheese and Cheesy Dill
You will need the following:
3 cloves of minced garlic
1 cup softened cream cheese
2 tablespoons of chopped fresh dill
1 cup crumbled feta cheese
Preparation
Combine feta cheese, dill, garlic, and cream cheese in a container or bowl. Then blend the ingredients with an electric mixer until they become smooth. Cover the bowl with its content and refrigerate for a minimum of four hours. Serve with toasted bread, crackers, or carrot slices.
Wrap Up
Dill is packed with nutrition that only a few take advantage of. Remove yourself out of that statistic by adding this aromatic old-world herb to your diet.