Pelinkovac is Badel's oldest and most famous premium herbal liqueur and also the most fascinating Croatian drink. The product dates back to the year 1862. It is a sour liquor based on wormwood (an herb used in absinthe). It's famous in Croatia, Montenegro, Serbia, Bosnia, Macedonia, as well as in Slovenia. It has 20 different herbs in it. The alcohol content is 28%-35% by volume. It has a very bitter taste, similar to that of Jägermeister. Two of the most popular brands are Gorki List and Zlatni Pelin. People have been using this drink for centuries. In ancient times, people used to believe that pelinkovac had healing powers and functioned as medicine. However, today it is mainly used for pleasure.
Did you know?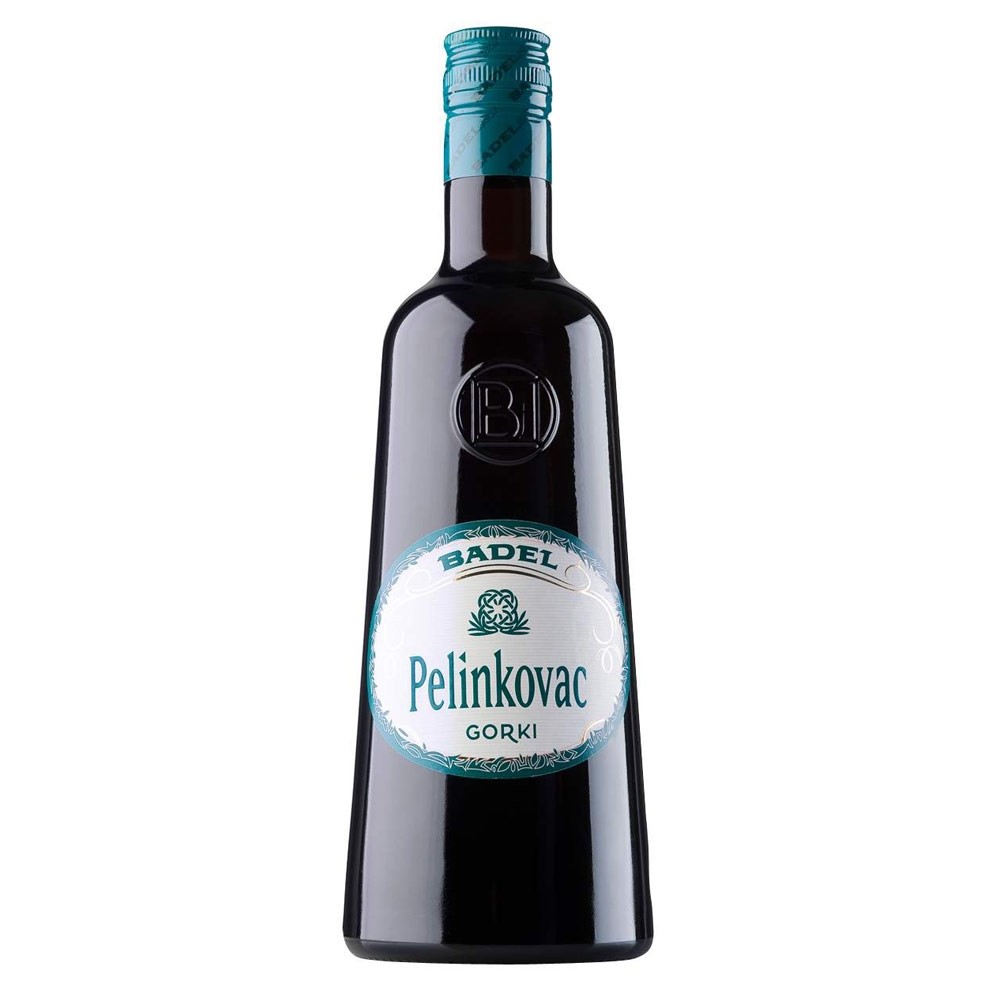 Badel Pelinkovac
Wormwood and Pelin have some mystique; Rumors state that Pelinkovac causes hallucination if consumed in large quantities. It is one of the three main ingredients used in absinthe. Wormwood should be studied and understood before using and consuming. In my research and experience, I don't think that wormwood is any more or less harmful than other ingredients used in pelinkovac or absinthe. You should add wormwood in small doses when adding to any liquor for flavoring. Wormwood has been used for centuries as an additive in liquid. If you are worried about the effects of thujone, there are alternatives to artemisia absinthium such as artemisia pontic, which may have less thujone. There are a few alcoholic beverages that one could taste, but this one takes the cake. The herbal taste is immense and leaves the world's best aftertaste. You can find it in any cafe, bar or club in the region. You should at least try a shot of it with a slice of lemon.
Recipe of Pelinkovac
Dip the brandy and wormwood for 6 days and feel the liquor becoming sour enough at this point. Then strain the liquor and add the other ingredients. If you don't have green walnuts, reserve 1L of the macerated brandy. After 3 days, note the yellow color caused by the pelin. Basically, once the pelin sinks to the bottom you can remove it from the liquid. The scent is that of menthol and mint right now. Other ingredients like the sage and carob will add some character to the mixture.