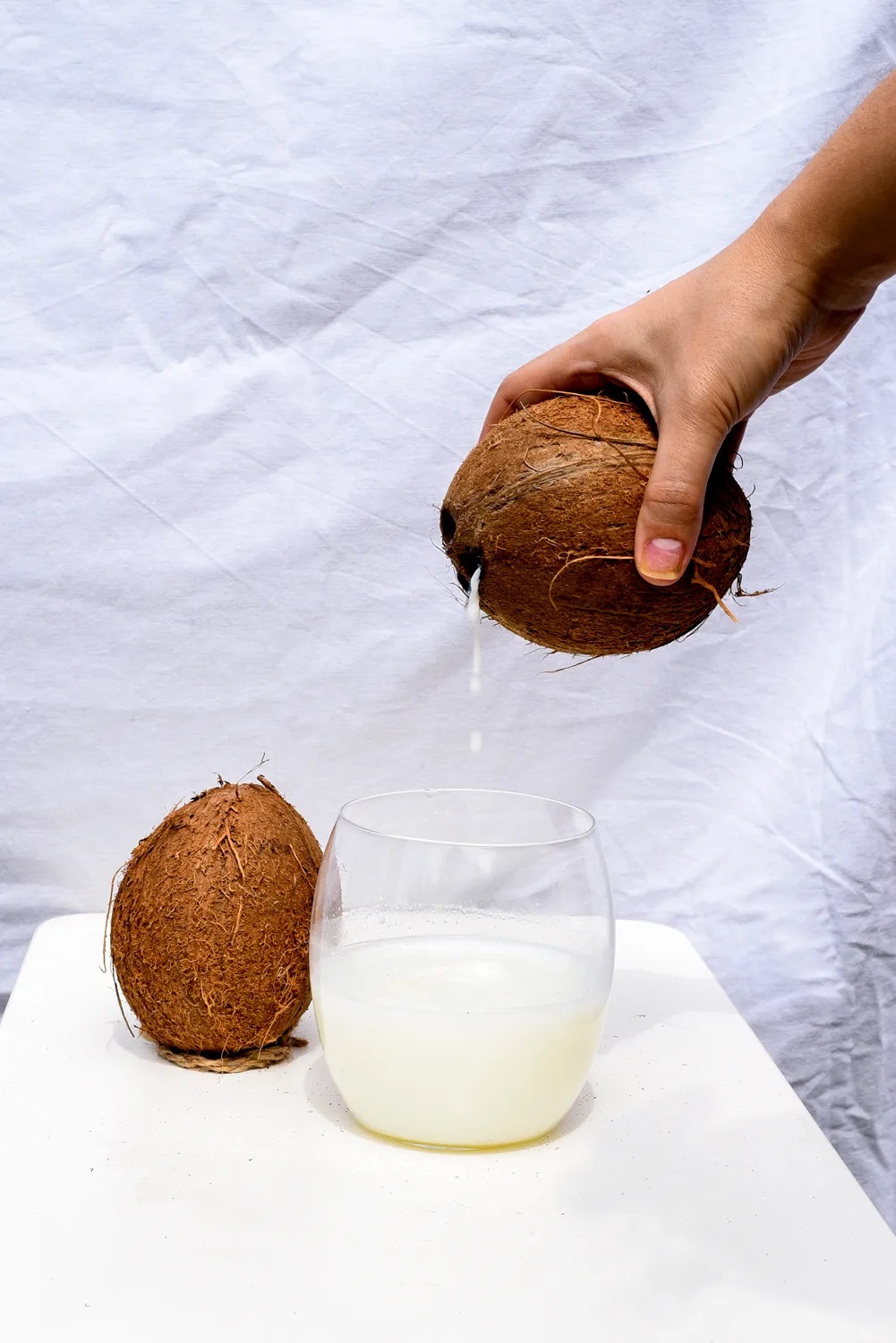 When researching terms such as coconut water, you will find numerous articles and online publications, which will sing a hymn to the hip drink. But where do these positive voices come from? Noelani - "freshness of the sky", the water is called on exotic islands. At the latest, since the "Queen of Pop" Madonna invested in the US-leading cocoa water Vita Coco, not only specialist magazines hit great quotes but also gossip, lifestyle and fashion magazines filled with reports on the water of the green coconut.
It seems that the triumph of coconut water is no longer stopping. This is not bad, because, unlike the globally used drinks such as cola or lemonade, coconut water is not a contagious sugar bomb and a conscious lifestyle. Many prominent voices also swear that it should be particularly healthy. Is that true?
Coconut water can do anything
Coconut water has unique qualities, which can hardly be found in this variety with another natural product. And that is exactly what makes his hype. Even if the water has no particular flavor, it is so versatile that it is hard to miss. It provides energy and lots of health-relevant nutrients and vitamins.
Coconut water for athletes
In sports, coconut water is popular due to its mineral and nutrient content. Many experts and athletes use coconut water to "hydrogenate" - Source: Nissan Biomed central. Instead of artificially created isotonic sports drinks such as Gatorade, both leisure and performance athletes could take the natural drink. It is necessary to know, however, that the salt content of the coconut water, with 0.09 grams in 100 milliliters, is not quite enough to call it an isotonic drink. Coconut water is particularly suitable for performance athletes because, even when large amounts are taken up (for example, during a marathon run), due to its low acid content, unlike many juices, coconut water does not burden the stomach with acid and is generally well tolerated. For recreational athletes, the mineral balance is certainly interesting. Thanks to the significant amounts of magnesium, sodium and potassium, the body directly regains the substances that it has just "sweated out".
Ingredients and nutritional values of Coconut Water
In the article ingredients of coconut water, we have provided very detailed information. Again and again, there are studies that address the individual components and investigate possible positive effects on one's health. Although there have been some positive results from such studies, no health-related statement has so far been scientifically proven that it is permissible as such for the sale of coconut water. However, individual nutrients can be examined in detail and can be proved with positive results. Moreover, the sugar content of coconut water is naturally low. coconut water contains, for example, some types of dietary fiber and amino acids, which are considered to be valuable. Also noteworthy are the amounts of vitamin C and vitamin B2, but also calcium and potassium. 250 mg of potassium and 24 mg of calcium are obtained on 100 grams (source: USDA). Although significantly less calcium than is contained in milk - but still a good alternative for vegans. Trace elements such as iron and zinc are also included in the beverage.