Adzuki beans have a number of important benefits ranging from diabetes management and prevention, helping with digestion and detoxifying the body. Adzuki beans originated in East Asia hence the name adzuki, which is Japanese (pronounced "azuki"). In terms of color, they are red with traces of black and white in certain areas. The beans are boiled and made into a sweetened red bean paste which can be used in both sweet and savoury applications like sushi or cakes. Some even use it to make ice cream.
Nutritional and Health Benefits of Adzuki Beans
Apart from their unique flavor, adzuki beans have important health benefits such as:
Improves Digestion
Adzuki beans, like any other beans, are high in fiber and help improve digestion. Fiber promotes peristaltic movement thus pushing food smoothly through the digestive tract. Fiber also helps to prevent constipation and bloating, and by extension major conditions like colon cancer.
Weight Loss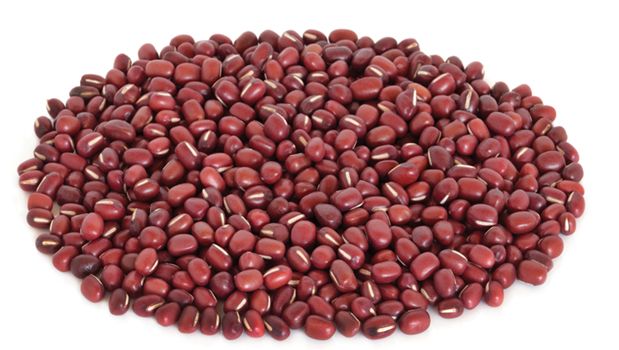 Source: Yupik.com
Many people add beans to their diet for weight loss. The high fiber and protein content makes you feel full longer all without adding too many calories. In fact, a half-cup of beans is equivalent to 150 calories meaning that you get lots of nutrients without the extra pounds.
Detoxification
There is a unique mineral called molybdenum that is found in adzuki beans in high amounts. This mineral plays an integral part in the detoxification of the liver.
Diabetes
The fiber found in adzuki beans also helps regulate insulin receptors in the body. This ensures that blood sugar levels remain normal and helps manage those spikes and drops that usually scare diabetics.
Help Prevent Birth Defects
Adzuki beans have a high content of B vitamins - namely folic acid - that can help prevent the development of birth defects in newborn babies. They alleviate folate deficiency and neural tube defects to ensure healthy and smooth delivery.
Skin Health
These beans are perfect for exfoliating and cleansing the skin while reducing swelling and infections. In fact, by combining the bean powder with some aloe gel, you are able to make a moisturizing face mask.
Increase Bone Health
Minerals like folate, zinc, copper, and magnesium are essential to great bone health. They bond together to help minimize or prevent the chances of bone deterioration. Adzuki beans contain all of these important minerals to help keep the bones young. In conclusion, if you find these beans at your local grocery store, be sure to get some and add them to your diet.