We need protein to build and repair the cells in our bodies including bones, muscles, skin, and hair. The protein from soy and the protein from animals contribute to our health in different ways. If you take into account the nutritional benefits of both, then you can be able to make a more informed decision about which protein is best for you.
What is Soy?
Soy comes from the soybean plant that is part of the legume family. They vary in color and range from green and black to white and yellow. Soy protein is found in the form of edamame, tofu, soy milk, and tempeh. They are eaten in a number of ways including boiled, sprouted, roasted, or fried.
What is Protein?
Our bodies are comprised of about 20 varieties of amino acids that bind together to create long chains known as proteins. Thus making up the structure of all body cells. We make 11 amino acids on our own (these are nonessential) however, the other 9 is acquired through the food we eat (these are essential). Plant-based diets afford us the opportunity to consume those other essential proteins.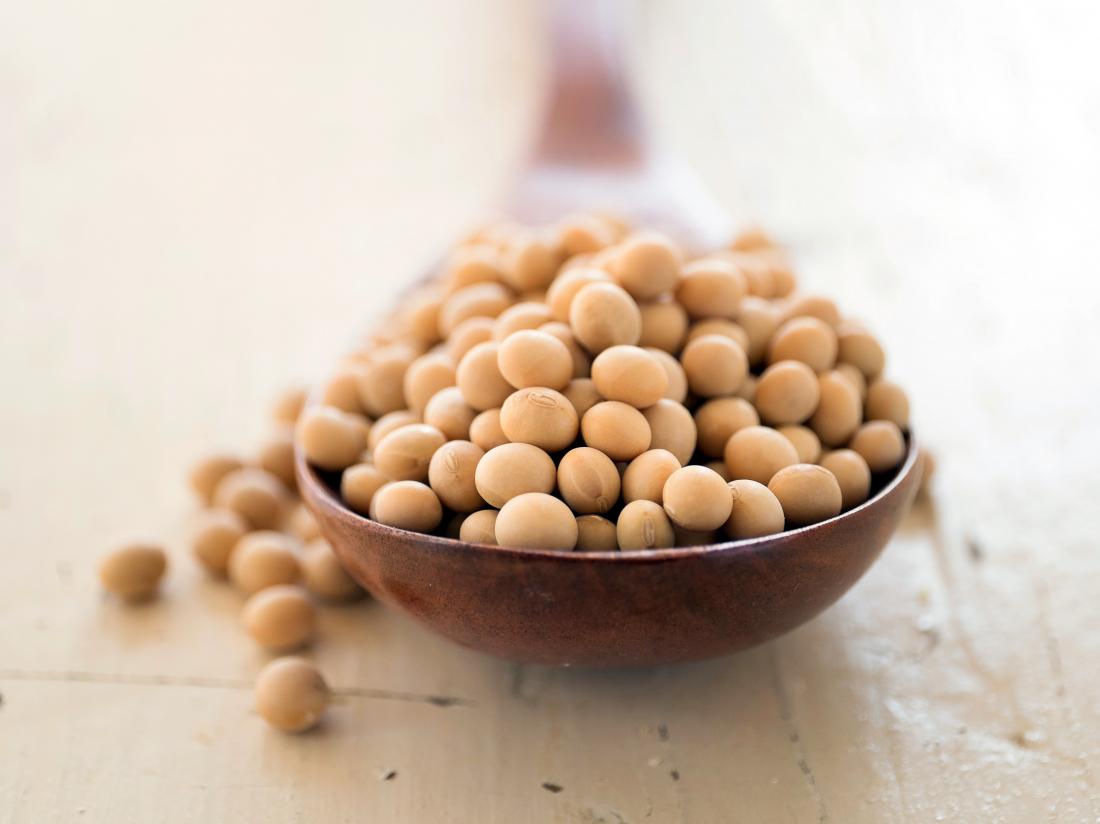 Source: i0.wp.com
Advantages of this Protein
A carnivorous diet is healthy, however, there are a number of important nutrients and proteins that can be derived from plant protein. Protein from this kind of foods provides the vitamins and nutrients that meat does not offer such as:
Vitamin C
Vitamin C is found in many soy-based foods but is not found in most animal products. Not enough vitamin C can lead to iron-deficiency which may result in anemia.
Fiber
Fiber are parts of food that cannot be digested. They form roughage that contributes to the health of the digestive system thus preventing constipation and diarrhea. Dietitians recommend a daily intake of 28 to 33 grams for men and 22 to 28 grams for women. All of which plant foods that contain soy are able to contribute. Fiber helps give a feeling of fullness that can help you eat less resulting in possible weight loss. Studies have shown that a high fiber intake may result in lower risks of cardiovascular diseases and coronary heart disease.
Isoflavones
Flavonoids are nutrients found in plants. Soybeans and other soy products like tempeh, tofu, and edamame are very rich sources of those powerful nutrients and antioxidants. Amongst them, edamame contains the most nutrients at 138 milligrams per ¾ cup, and soybeans following with 81 milligrams. Some studies have also shown that an intake of soy during the early stages of life can prevent breast cancer in adulthood. All in all, soy is a great meat replacement in terms of nutrition.