The drive of going gluten-free is not new. Today, a lot of people, following recommendations from those in the health and wellness world, have decided to stay off gluten foods. As a result, most people don't want to go closer to any food-related to gluten. The glutinous rice following its name has often attracted the question of whether it contains gluten or not.
So, does glutinous rice actually contain gluten?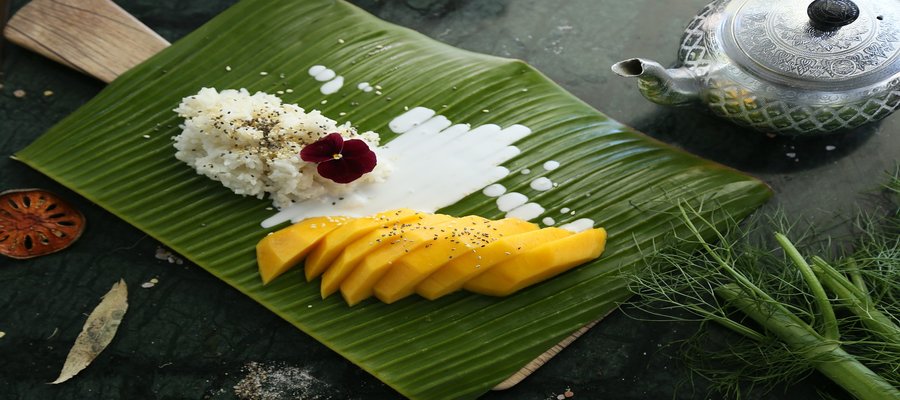 Source: Pixabay.com
A resounding answer to the above question is no! Glutinous rice is gluten-free. The misconception about the glutinous rice emanates from the name – glutinous, which in a way sounds like it contains gluten. The rice is called glutinous because it gets glue-like and also sticky when cooked. It is also known as sticky rice, waxy rice and sometimes sweet rice since it has a kind of natural sweetness. So by now, you should know that glutinous rice contains no gluten and the name actually denotes something entirely different from gluten. Glutinous rice is found mostly in Southeast and East Asian cuisines from Japan, Thailand, and Indonesia. The rice contains lower fat as compared to other grains.
Other things to know about this sticky rice
Cooking the glutinous rice
The process of preparing glutinous rice differs especially when compared to longer grained rice. Unlike other rice, this rice requires quite a little amount of water to cook. The rice is steamed instead of being boiled. This is because it breaks easily, and therefore it is usually soaked and seamed thereafter. However, some people prefer to boil it with strict processes to avoid breaking.
Source: Pixabay.com
Here is a guide on boiling or steaming this sticky rice for best results;
Boiling
Add the quantity of glutinous rice you want to cook, for instance, ¾ cups of rice, get a small pot and add 1¼ cups of water, and a pinch of salt. Bring the water to a boil, and stir just once, turn the heat to low, and then cover the pot. Allow for 12 minutes without stirring until water is absorbed. If the water is not fully absorbed after 12 minutes, cook for another 5 minutes. Ensure water is fully absorbed. Remove the pot from the heat after water is absorbed. Fasten the lid securely, don't vent, and let it stand for 10 minutes before serving. Your glutinous rice is ready!
Steaming
Soak glutinous rice for at least 30 minutes and pour drained rice into a steamer basket. Boil water in a wok or large pot and set the basket over it. Ensure the rice is not dipping down to soak in water. Steam for about 20 minutes. Stir the rice after 20 minutes to bring the layer at the bottom to the top. You can steam for more five minutes, and it's ready to serve. Glutinous rice is delicious and does not contain gluten. It is almost an irresistible meal for many who have tasted it. So, if your fear of consuming this rice is hinged on the gluten "myth," you can now go for it as it contains no gluten!