Have you ever gone through the noodle aisle at an Asian market and thought "where do I even start?" - Yes, it can be quite confusing. If you are on the hunt for a specific noodle for a recipe, then your trip won't be that bad. However, if you are just looking to experiment then you should definitely try to learn a bit more about the types of noodles used in Asian cooking.
The three types of Asian noodles
Wheat noodles, rice noodles, and glass noodles are the three types of Asian noodles that you will run across. The noodles can be served in various ways; whether in a broth, stir-fried, deep-fried, hot, or even cold.
Wheat Noodles
These noodles are made with wheat flour and egg, similar to Italian pasta. The noodles are made by pulling and stretching while Italian pasta is made using a rolling and slicing method. The end result is a bouncier and springier texture than the Italian pasta. Some popular types of wheat noodles are: Lo Mein and Chow Mein - The most common types of Chinese wheat noodles are made from wheat flour and egg. They are shaped like spaghetti but with a bit more thickness. Both can be found in dried or fresh form and must be parboiled quickly, allowing them to puff up slightly. This achieves a toothsome bite (al dente). Once parboiled, cook them with stir-fried meats and vegetables and add a sauce of your choice.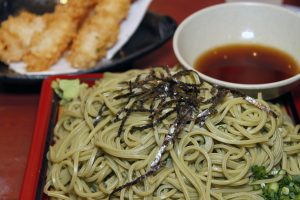 Ramen Noodles- These are another popular variety of noodles native to Japan. They are thinner than chow mein noodles. They are served in a flavoured broth, then topped with a number of ingredients such as vegetables, meat, and eggs.
Rice Noodles
Rice noodles encompass the second category of Asian noodles. They are made from rice starch and they can be found in many lengths and widths. They absorb more flavours because of their firm, springy texture, and width.
Glass Noodles
Glass noodles are broad noodles made from any starch other than wheat or rice. Mung bean noodles are a common form that is made from tapioca starch and sweet potato starch. They are usually thinner and almost threadlike and take on a glassy, transparent appearance when boiled; hence the name glass noodles or cellophane noodles.