Picture from Pixabay[/caption] What are red lentils? Red lentils are cooked faster than other types of lentils and they are suitable for the spontaneous lentil. In this article, we'll teach you why they're are considered als healthy. In addition, we'll inform you about the purchasing and storage of red lentils.
Attributes of red lentils
Red lentils come from Turkey or India. What only few people know, is the fact that they actually have a different color. Red lentils are peeled brown or purple. Only their core is orange-red. When cooking, red lentils become yellowish. Red lentils cook mealy and can easily disintegrate. They are therefore very good for stews, currys and dals, but also as an accompaniment or puree.
Preparation of red lentils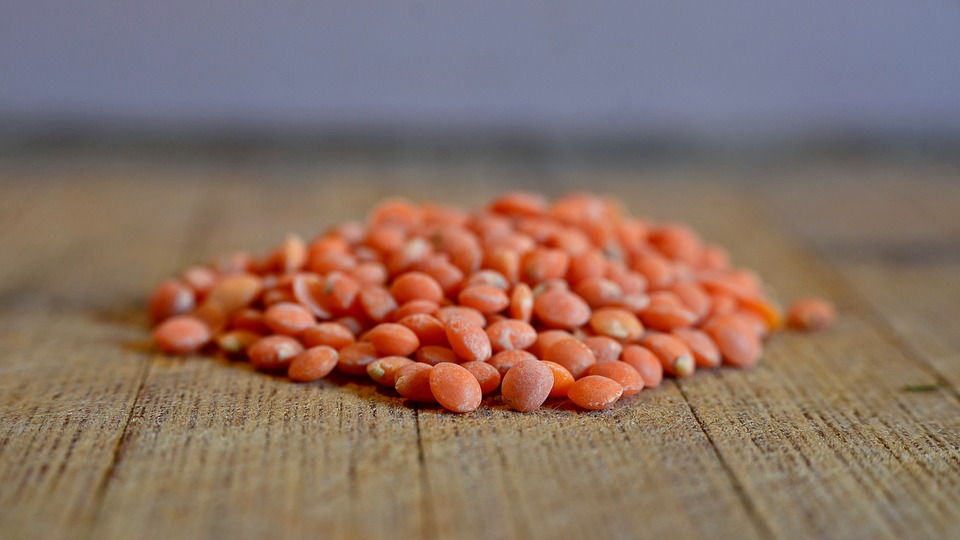 The Gareb of the red lentils is therefor easier, since they are already peeled. Also, do not soak red lentils before cooking. They are therefore ideal for fast cooking. Red lentils require about 15-20 minutes to cook. With the small pods you can prepare a lot. Because of their mealy boiling consistency, red lentils are often used for stews and curry dishes. They can also be pureed or served as a nutritious side dish.
Purchase and storage
Make sure that there are no mealy traces on the bottom of the pack. This usually indicates pest infestation. Red lentils are very long lasting - with correct storage for up to one year. Therefore, keep red lentils always cool, dry and as light-protected as possible.
The letils are particularly known from Indian dishes. But they are also very popular. Here, you will find recipes for red lentils in salads, pasta and soups.
What's inside?
They are rich in protein and carbohydrates but have a low fat content. In the right combination with other protein-containing foods, red lentils can replace a meat meal and are a good alternative for vegetarians. Red lentils have a relatively high proportion of B vitamins. They are said to have a positive effect on nerve and brain cells. Due to their high fiber content, red lentils have a very filling effect. Because they contain little sodium, red lentils are optimal for a low-salt diet for hypertension. However, care should be taken for patients with high levels of uric acid or gout, as red lenses have a relatively high purine content.