Tapioca flour is made from the cassava plant root. The preparation is by peeling, crushing and drying of cassava. One can also get it as powdery particles after peeling and drying cassava; this is done generally at the family workshop. When boiled with water, it looks clear, transparent and it is tasteless like a piece of elastic rubber. People are using it in food processing like crystal dumplings, pudding or sweet dumplings. When processed, tapioca flour becomes toxic and this means that you can't eat it raw.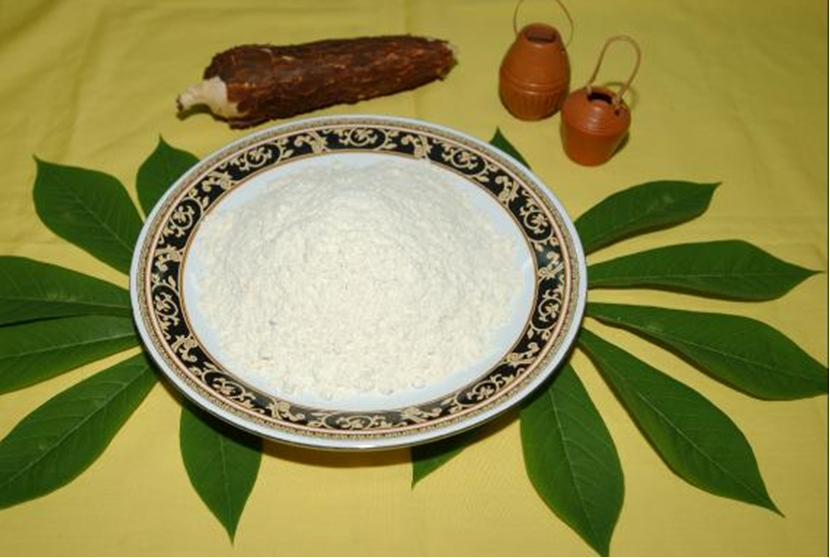 image source: Wikipedia
It is usually used for baking and as a thickener in recipes. Widely used in Thai recipes and other Asian cuisines, it is often boiled and flavored with the addition of spices to consume as a side dish in India.
The Benefit of Tapioca Flour
People are using tapioca flour for fructose, glucose, maltose, alcohol, beer, bread, monosodium, fans, sauce, biscuits, and prawns. They are also using it for making resin, coating, plastic fibre plastic film, adhesive, and other chemical products.
Gluten-Free
– For those that have gluten intolerances, tapioca flour is the appropriate option you can use as baking powder and thickener to your recipe. It is wheat-free and gluten-free.
Wide Cooking Uses
– It works well with several recipes, which makes it an appropriate choice for making flatbreads, baking pies, and making snacks such as wafers and chips. It is also a thickener that people use to thicken gravies, puddings, and soups. It adds chewiness to recipes, which makes it the best option for a harder and crumbling texture muffins or cookies.
Bland Taste
– The taste of tapioca flour is bland and neutral. This means that adding tapioca flour when cooking will not affect the taste and flavor of your food. The taste makes it easy for you to use in sweet and salty dishes. Other gluten-free flours like brown rice flour and buckwheat flour will affect the color, texture, and flavor of your dishes. Tapioca flour will not do that.
Low Protein Content
– Tapioca flour does not contain protein. This is why it is good for those who want to reduce their protein intake. Some other flours contain little amount of protein. Wheat flour, for example, contains 16g of protein in a 120g serving and this is equivalent to about one cup. Low-protein flours are very good for cooking soft biscuits, cakes, and bread.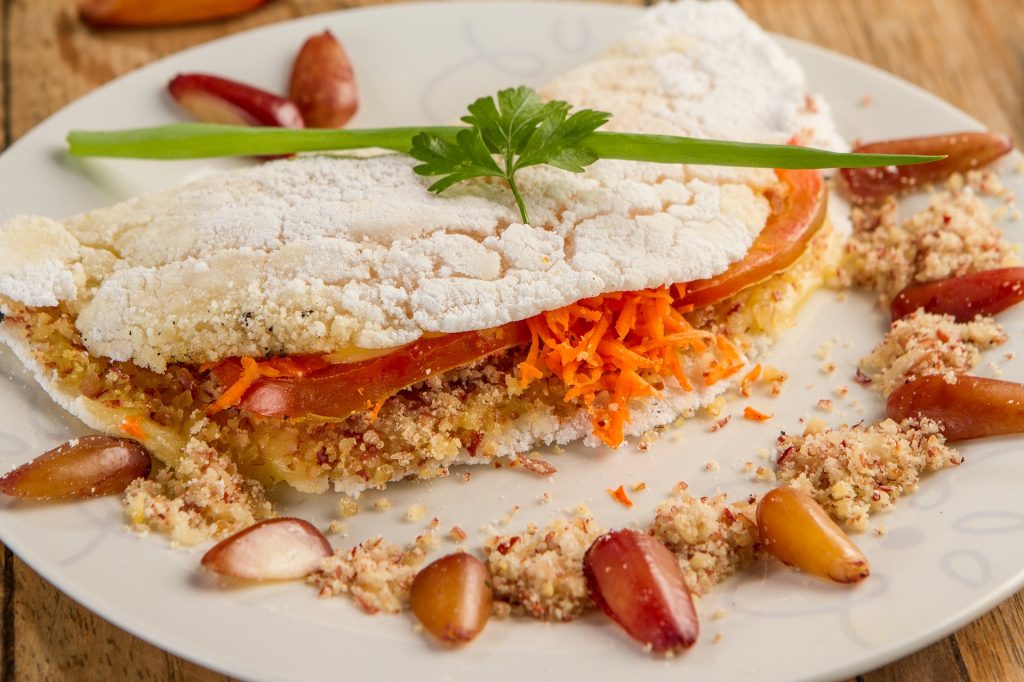 image source: Pixabay.com
Using Tapioca Flour
People use it as a thickener for baking and sauces. It has its weaknesses and strengths. It can give heated gravy or sauce an oddly stringy character. This is what many diners found disgusting. This is why it is made into pearls that do not have the same texture. On the other hand, tapioca flour shines in fruit pies. It leaves the fillings beautiful and glossy just like corn-starch does. However, unlike corn-starch, it is not affected by thawing and freezing. Also, the natural acidity of the fruit does not affect its thickening effect. You will not notice its stringy texture in a cold slice of pie. This is also masked by the textures of the fruit and crust.