You're likely familiar with nori as the green sheet the sushi chefs use to cover your sushi roll. While nori might be a fairly new dish to you, the Japanese have been drying and roasting this sea vegetable for 1,200 years. Like other vegetables, it contains very few calories and is rich in nutrients. As a type of seaweed that is often used in Korean and Japanese cuisine, nori is generally available in thin sheets that are cut or torn into smaller pieces. The smaller pieces are then utilized to wrap around a bite-sized part of rice. It's known to create grace in a variety of sushi dishes. It is typically regarded as safe to eat in moderate amounts and gives an abundance of healthful properties. However, excessive consumption of this may have harmful side effects.
Health benefits of Nori seaweed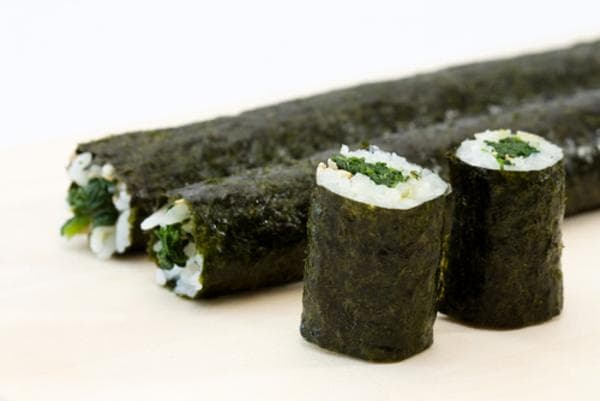 Source: gonegreenstore.com
As a very low-calorie food, it is not a vital source of carbs, protein or fat. One sheet consists of 0 grams of fat and carbs, 1 gram of fiber, and 1 gram of protein. Although nori is not a vital source of fiber, moreover it can help you get nearer to your daily needs of 25 to 38 grams a day. As a plant-based source of protein, it does not provide all of the necessary amino acids, making it an incomplete protein. However, eating various plant protein sources throughout the day will assure that you get all the amino acids your body needs. Because your body doesn't reserve vitamin C, you need a constant supply of it from your diet. Nori is a vital source of vitamin C, meeting 10 percent of the daily value in one sheet. Vitamin C helps in the growth and repair of tissue. As an antioxidant, vitamin C protects your body against aging by securing cells from free radicals.
Hazards of eating Nori seaweed
Drugs.com provides side effects resulting from excessive consumption of seaweed. Attainable side effects include contact dermatitis, gastrointestinal tract upsets, goiter, inflammation, and cholera. Scientific research regarding seaweed's effect on pregnant or lactating women is lacking, so expecting mothers should avoid eating nori seaweed. DHA is a type of omega-3 fatty acid. While it is easily found in seafood products, such as salmon, mackerel, tuna and sardines, seaweed is a vegetarian source of DHA. The University of Maryland Medical Center states that DHA promotes proper development of the nervous system and supports brain and vision health. However, UMMC also reports that this may also interact with some blood pressure medications. DHA may low blood pressure, thereby enhancing the effects of prescription of blood pressure medications.