Black pepper oil has benefits that many people do not know about or heard of. It is otherwise referred to as the "King of Spices" and for good reason; the extensive use and tremendous potency are unbelievable.

image source: www.FoodPorty.com
What is black pepper oil?
Black pepper oil is an odorous, aromatic extract of dried peppercorns. Black pepper, on the other hand, is the ripe but dry fruit of "Piper nigrum," a flowering plant.
What does black pepper contain?
Black pepper is a mini bundle of some constituents namely:
Nitrogen compounds: 12 percent
Water: 13 percent
Fat: 7 percent
Piperin: 7 percent
Essential oil: 6 percent
Starch and cellulose
Properties of Black Pepper Oil
Black pepper oil has several properties that play significant roles in enhancing the quality of life. Here are some of the properties of this remarkable extract:
Analgesic
The extracted, aromatic compound from black pepper can function as an analgesic.
Antibacterial, antifungal, and antiviral
The extract helps against harmful bacteria and could also promote the development of gut-friendly bacteria. This implies that it is also prebiotic. The compound also helps prevents fungal growth and has been scientifically proven to be highly effective against viruses. The following are additional properties of this aromatic, odorous compound from black pepper:
Flavoring: it also used for enhancing the taste of dishes
Anti-inflammatory: It helps minimize inflammation
Appetizer: It improves endurance and also helps in boosting appetite
Antioxidant: It helps prevent oxidation
Stimulant: The aromatic compound can help stimulates the mood as soon as you inhale it.
Health benefits of black pepper oil
The following are the health benefits you will enjoy when you make use of this incredible, but literally unknown aromatic extract from black pepper:
Relieves Pain
Black pepper oil can help relieve pains. It also helps in flushing away the substance causing the pain. This is due to the action of a colorless, fragrant compound present in the essential oil, known as "Linalool." Another compound – i.e. caryophyllene has a numbing and anesthetic effect on the human body.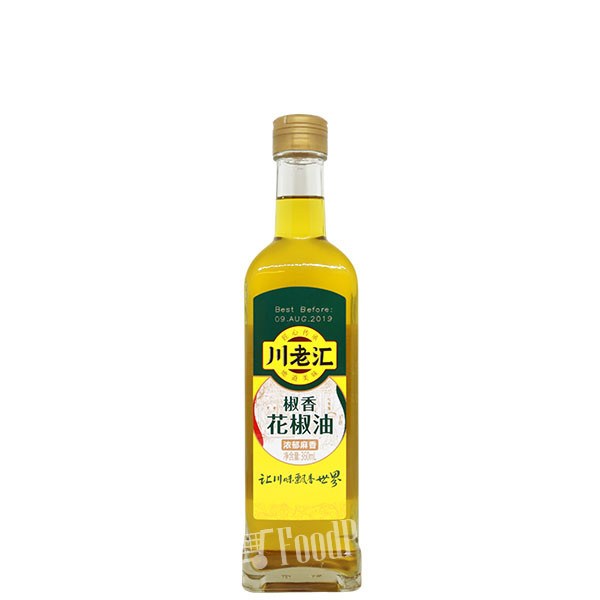 image source: www.FoodPorty.com
Possesses antifungal Properties
This essential oil has antifungal properties, which could help protect against fungal infections. It has been found to be highly potent against A. Versicolor, a fungus that is very sensitive to black pepper oil.
Preserves Food Naturally
Pepper oil can also be used for the natural preservation of food. This conclusion was reached via a study in which the aromatic compound was used in preserving chicken soup.
Helps Users to Quit Smoking
One of the hardest bad habits to give up or quit is smoking. Smokers, sometimes, wish to quit and do their best to stop, but in most cases, they do not succeed. They always find themselves going back to smoking cigarettes, marijuana, etc. Black pepper oil is said to be one of the most effective and highly convenient ways to quit smoking is by the oil. You can inhale it directly from the bottle.
Conclusion
Make sure you purchase high-quality pepper oil from trusted brands and follow instructions dutifully when using it. Pregnant or nursing women should be cautious whenever they need to use the essential oil as well.