Curry powder is a well known dry spice mix with a myriad of health benefits. The base spices in a classic curry include turmeric, coriander, cardamom, cumin, sweet basil, and red pepper. However, it may vary from region to region. In some cases, you may also find fennel seeds, ginger, garlic, cinnamon, lemongrass, onion, and mustard seeds. If you are not able to find yellow curry paste in stores, you can make it at home with this recipe. Simply combine sliced lemongrass, yellow chilies, onion, garlic, ginger, powdered coriander, mustard seeds, turmeric powder, brown sugar, lemon juice, coconut milk, and ground masala. Just like that, you have created a flavourful and authentic curry ready for your favorite dishes.
Benefits of Yellow Curry Paste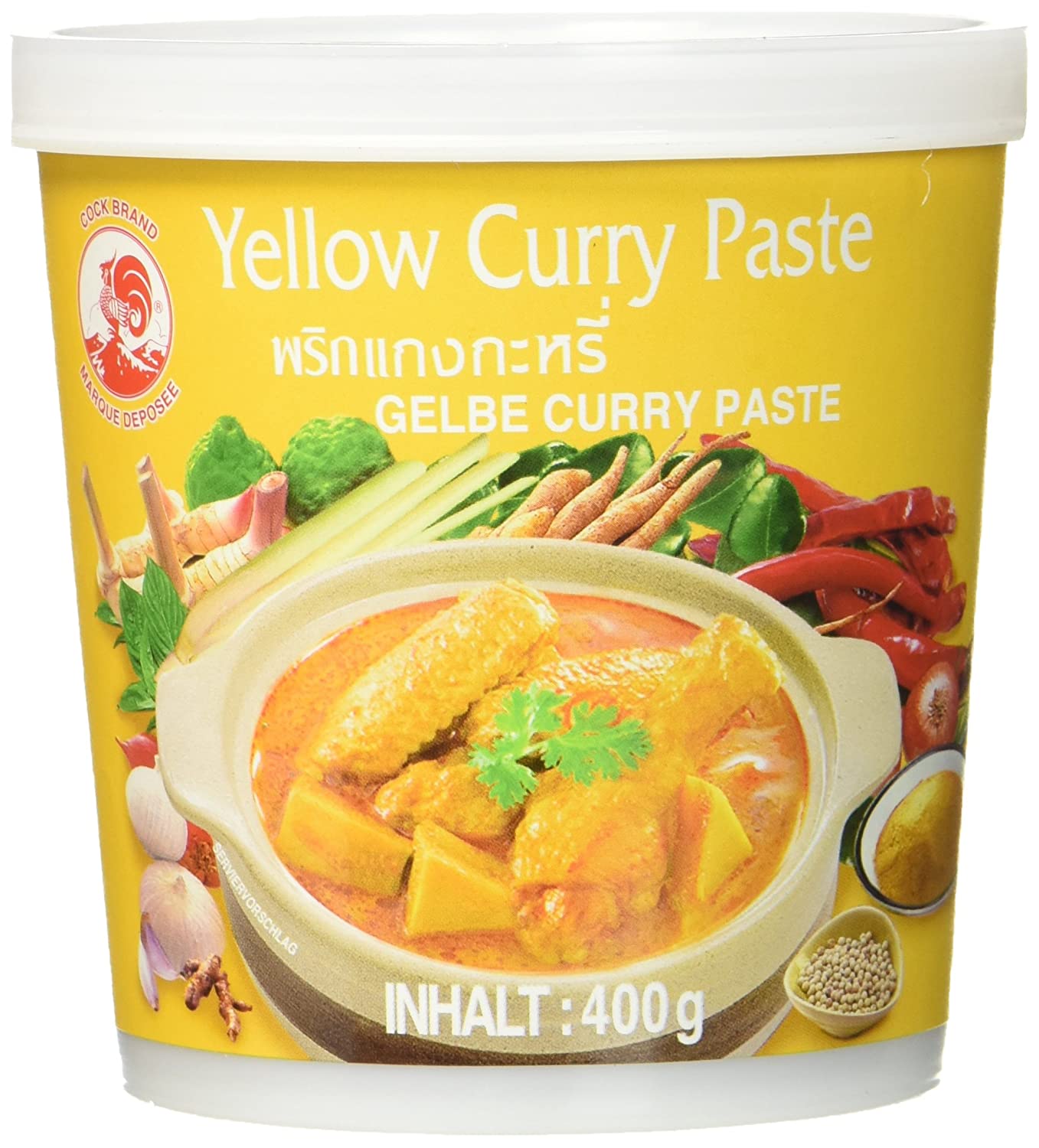 One can enjoy yellow curry paste for its many health benefits such as:
Inflammation and pain - The turmeric found in yellow curry paste is in fact beneficial to health since it helps with inflammation, joint pain, and rheumatoid arthritis. Improve Liver Health - Turmeric helps with overall liver health since it prevents certain diseases that lead to inflammation, cancer, and tumor growth in the liver. Improves Digestion - Yellow curry paste is packed with spices that contain a lot of dietary fiber. This helps in regulating bowel movements, all while ensuring a healthy gut and digestive system. Thus promoting healthy intestinal health. Overall Cognitive Function-The spices found in curry help improve mental health, namely turmeric. It reduces the free radicals on the nervous system which may lead to mental disorders. Curry helps to reduce the build-up of plaque found in neural pathways that contribute to memory problems like Alzheimer's disease. Antibacterial - Herbs like dried coriander are renowned for their antibacterial properties. Curry powder also helps to fight off other infections present in the body. Furthermore, these herbs help in preventing diseases such as E.coli and other gut infections. All in all curry and by extension yellow curry paste contributes to overall good health when consumed. It is indeed beneficial when fighting off infections, healthy liver promotion, digestive functioning, and improving pain symptoms. Purchase your very own yellow curry paste here to indulge in the healing properties of this spice blend.