Ever wondered how to preserve radishes? With juicy, pungent and sweet tastes, radishes bear a lot nutritional value. The leaves, flowers, pods and even the seeds of radish are safe to consume. When It comes to nutrition, radishes contain minerals such as iron, magnesium and zinc. Moreover, they are rich in nutrients like potassium, calcium, sodium, and vitamin C. Radishes can be reserved in many ways and it is up to you which method suits your taste and purpose. There are no hard and fast rules to be followed and you can always try something new and innovative each time.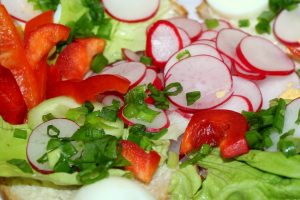 Source: Pixabay
Benefits of eating radishes
Radishes are beneficial for the liver and stomach. They are great for improving your immune system since they are packed with vitamin C. They also have a high water content and low digestible carbohydrates making them ideal for weight loss. Their high potassium levels also contribute to lowering and maintaining blood pressure.
Ways to preserve radishes
Radishes can be preserved in many different ways. Firstly they make great pickles. A quick pickle requires vinegar, water, sugar or honey, salt, spices, herbs and they are ready to eat within 24 hours. This pickling food is quick and easy to make with no worry about using any canning equipment. First, slice the radishes and place them in a jar. Place a pot on the stove and add your herbs like dill, garlic, salt, and optional pepper flakes. Bring the liquid to a boil, then pour over the radishes in the jar. Cover and refrigerate.
Secondly, you can make radish relish. Chop onions, celery, and radishes into small pieces. Then mix with seasonings, salt, and sugar and let sit for three hours. Add some boiling water, cover, and let sit in the fridge overnight stirring occasionally.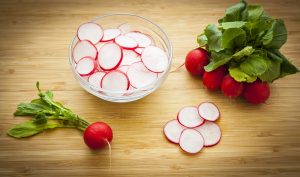 Source: Pixabay
Thirdly, you can make canned pickled radishes. Now, these are a bit different than the quick pickle since the pickling process is, well, longer. Slice the radishes thinly and add them to a bowl of salted water. Cover and let sit for 1 to 2 hours stirring occasionally. Next, drain and rinse the radishes under cold water. Now combine wine, vinegar, sugar and aromatics to a pot and bring to a boil. Pack the radishes into a canning jar then pour the hot vinegar mixture over the radishes. Finally, process the jars in boiling water for 10 minutes to seal then cool on wire racks.