Viewed 0 times...
Grated carrot salad
Sponsored Products
Short Description
Spicy Korean Carrots – a mix of garlic, coriander, hot oil, and other spices transform the carrots into something unbelievable!
This easy and delicious side carrot salad goes great with any grilled meat, fish, or pilaf.
Long Description
The history of this Korean Salad salad is twisted, but some say that Korean immigrants that immigrated to the former Soviet Union were just trying to recreate Kimchi with whatever ingredients that they now had and this was how Morkovcha or Spicy Korean Carrots came to be.
What to serve the Carrot Salad with?
The Carrot Salad recipe goes very well with any kind of grilled meat (like this chicken or pork) or fish (salmon kabobs, anyone?).
It is also pretty much a must as a side for Plov (Beef Rice).
This Russian Carrot Salad is commonly served as an appetizer or a zakuska at many Slavic holiday gatherings.
| | |
| --- | --- |
| Details: | |
| Net-Content: | 454g |
| Wikipedia: | Visit |
| Manufacturer: | Crous resto |
| Origin: | |
| Barcodes: | |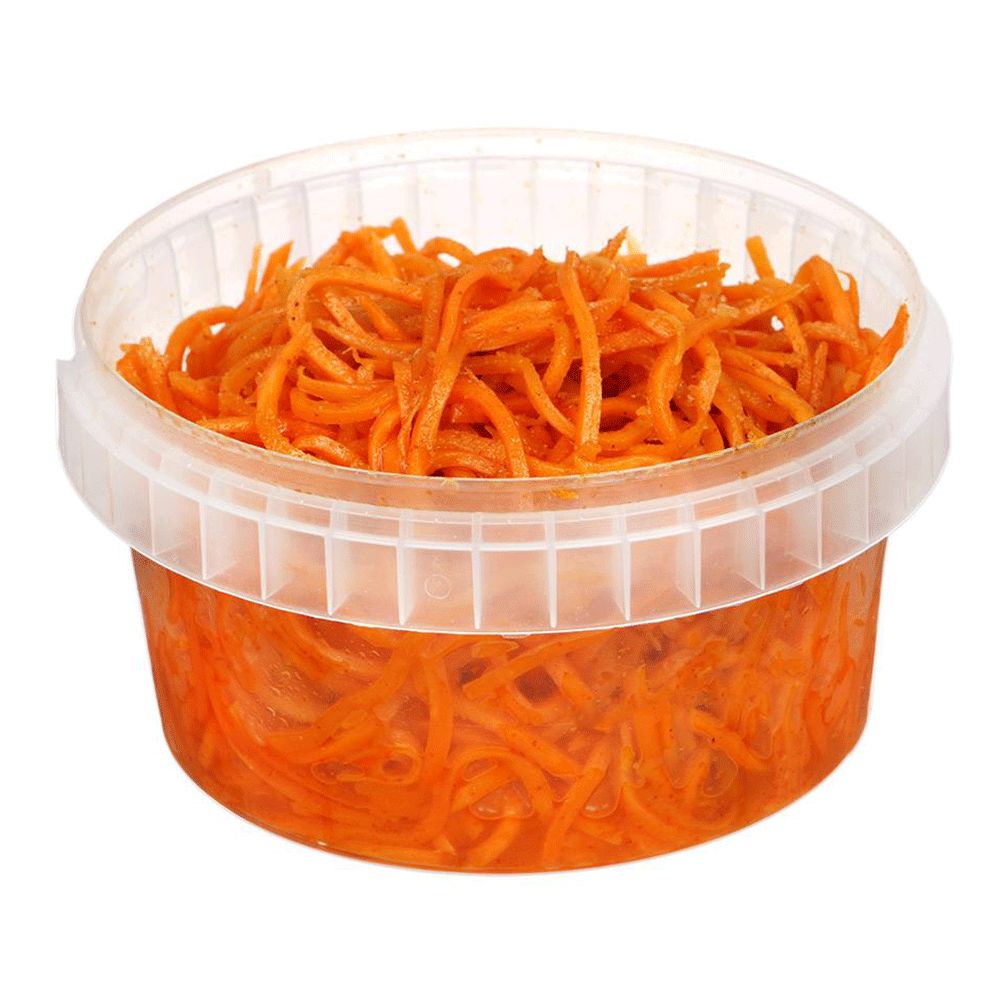 | Nutrition Facts | | | |
| --- | --- | --- | --- |
| Serving Size: | | | |
| Ammount per Serving: | | | |
| Calories: | | | kcal |
| | | Details in % | Daily Value |
| Total Fat | | % | g |
| Satured Fat | | % | g |
| Trans Fat | | % | g |
| Polyunsatured Fat | | % | g |
| Monounsatured Fat | | % | g |
| Cholesterol | | % | mg |
| Sodium | | % | mg |
| Potassium | | % | mg |
| Total Carbohydrate | | % | g |
| Dietary Fiber | | % | g |
| Sugars | | % | g |
| Other carbohydrate | | % | g |
| Protein | | % | g |