Oreo Cookies
Who doesn't love Oreo Cookies? Oreo Cookies are honestly one of the most popular cookies around - in fact they are known to be one of the best selling cookies in America. They come in a variety of flavours but the original dark chocolate cookies filled with sweet vanilla cream are most loved. They are perfect for dunking in warm milk or you can get creative and craft something delicious and beautiful. Here's an interesting fact, these cookies date back to 1912 and are marketed as "chocolate sandwich cookies". Another fact is that they are actually vegan! Let's take a look at some gorgeous and simple dessert recipes that feature this delightful cookie.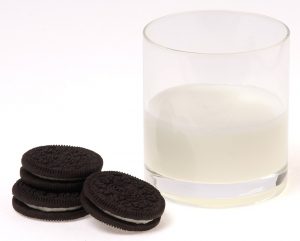 Source: Pixabay
Baileys Cookies and Cream Parfaits
It is a very simple dish and without a doubt a very delicious one as well. Above all, it is easy to make and perfect for large gatherings. It is even more delicious when topped with whipped cream and sprinkle of Oreo crumbles. Just a small bite of it and you will be in heaven.
Oreo Cheesecake Bites
Cheesecake? Say hello to this gorgeous and immaculate creation, Oreo cheesecake bites. Cheesecake has its own respect in dessert world but when we speak about Oreo cheesecake, that's a different level. Rest assured that once you take a small bite of it, you might not be able to refrain from eating the entire thing. Your stomach might be full but yet you still want to have more of it. Think of a creamy cheesecake with a dark chocolate crust and cookie chunks sprinkled throughout. Furthermore top this dessert with a drizzle of chocolate sauce for an even richer mouthfeel.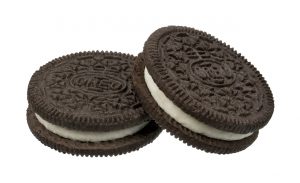 Soruce: Pixabay
Stuffed Chocolate Chip Cookies
You can surprise your family and friends with Oreo Stuffed Chocolate Chip cookies. Imagine them thinking that they are biting into some ordinary cookies only to find an oreo stuffed inside. Chocolate chip cookies are within themselves a crowd favourite, moreover so are oreos. So why not add another favourite to the mix!
It is actually quite simple to make. Simply cut big cookie dough into two parts. Cover the oreo with the cookie dough. Press them together and seal the cookie between the dough. Make sure that the cookie is covered fully and there is no space left. Line them up on a cookie sheet and bake them in the oven.
These cookies have been taking the world by storm since the early nineties and continue to do so presently. With the invention of new flavours and even songs, Oreo cookies are a force to be reckoned with.