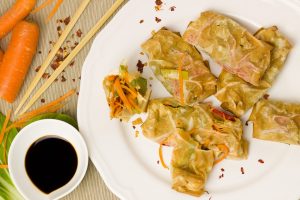 Soy sauce brings what cooks like to call "umami" to any dish. It is very much like wine since the longer it ages, the more interesting and complex the flavours get. This condiment ages about 2,000 years old and there has not been another as interesting as it. There are different types used in both Japanese and Chinese cooking - one is dark and one is light - although most recipes don't specify and just simply ask for "soy sauce".
How to make Soy Sauce?
As the name suggests, it is a liquid made from soybeans, wheat, water and salt. It may fall into two types: naturally brewed or fermented and chemically produced. The naturally version of this sauce is fermented for up to about two years, while chemical or non-brewed soy sauce is produced quickly within days. It is a blend of soy protein and flavourings/colourings like corn syrup and caramel. In terms of flavour, the naturally brewed sauce has a more complex aroma and flavour while the chemical version is more onenote and extremely salty.
Light vs Dark Soy Sauce
When it comes to the colour, it is really dependent on the length of aging. Japanese and Chinese light versions of this sauce are more thin and lighter in colour (relatively speaking). However, the flavours are more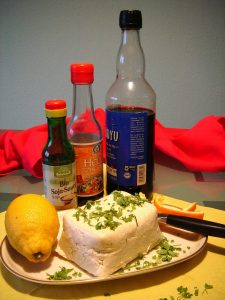 intense than their darker counterparts. The dark sauce has aged the longest and tends to be sweeter. The sweetness comes from an addition of molasses or another sweetener. Dark Japanese soy sauce is the one that is most available and used. It's quite the opposite in Chinese cooking since light soy sauce is more common. The bottles will often indicate light (sometimes "thin" or "superior") or dark. The dark version is popular among stews as a flavour boosters or finishing sauce. All in all, you can find it in your local grocery store or here. What you choose to cook with is really up to you and what flavours you are trying to achieve and what you will be using it for. If it is for a dipping sauce,the lighter one would work whereas the dark version is perfect for cooking because of its more complex flavours. How would you use your soy sauce during your next cooking session for your friends and family?