After rice and corn, soybean is one of the most important food commodities. Soy is a dietary item that contains vegetable protein, which is essential in the diet. Aside from the low price, the nutritional value is very great. Most people eat them in the form of tofu or tempeh. As a result, the tofu and tempeh businesses' major consumers.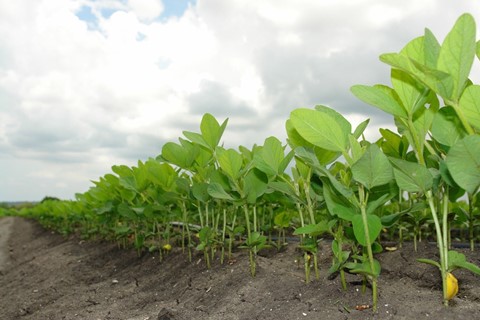 Source: pixabay.com
Soybeans are one of the most widely planted and consumed oilseeds. Human meals, animal feeds, industrial goods, ingredients, and precursor materials are all examples of applications. Separating the oil from the protein and fibre in soybeans is an important stage in their use. Historically, this has been achieved by either solvent extraction or expeller pressing, both of which result in oil and protein-rich meals. For thousands of years, soybean has been farmed as a commercial crop mostly in temperate ecologies.
How is soybean a Great Agricultural Commodity?
It was first grown in northern Asia, and in recent decades, it has spread to North America and the nations of Latin America's Southern Cone. Crop scientists and soybean producers have worked together over the last several decades to improve global soybean production from 155.1 million metric tonnes in 1999 to 284 million metric tonnes in 2013. Soybean now accounts for around 55% of worldwide oilseed output, and production has increased at a pace of more than 5% per year on average over the previous ten years. Soybean has the highest worldwide output share of any oilseed crop (53%)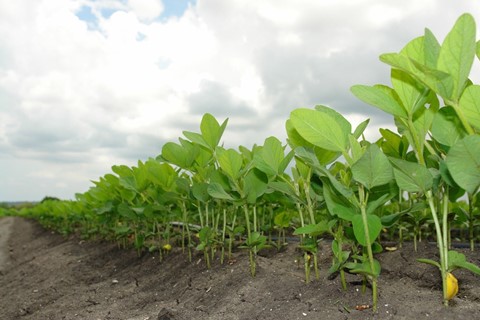 Source: pixabay.com
Why Are Soybeans Valuable? Soybeans are an edible Asian legume that is a good source of protein in many modern diets. Around 1100 BC, Chinese farmers domesticated soybeans for the first time. Since then, tribes all across the world have grown the crop as a food source. A.E. Staley Manufacturing Company began crushing soybeans in the 1920s, producing two new products: unrefined soybean oil and defatted soybean meal. The former quickly became a key component of margarine and shortening, while the latter became a mainstay in cattle feed.
Soybeans contain around 18% oil. A 60-pound bushel of soybeans produces around 11 pounds of oils and 47 pounds of soybean meal. Although soy food items such as tofu and soy milk are popular, the vast majority of soy output is utilised for other purposes.

1: Soybean Oil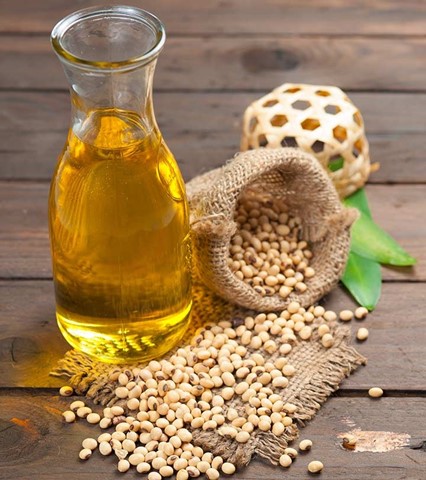 Source: stylecraze.com
2: Soybean Meal
The leftover soybean meal from oil extraction can be toasted and used as animal feed for chickens, pigs, cattle, and other agricultural animals.
3: Miscellaneous uses
Soy ink and crayons
Commercial carpets and home upholstery
Particleboard, laminated plywood and lumber products
Bio-composite building materials
Solvents and industrial lubricants
Foams for automobile upholstery.
References