If you would like to import agricultural commodities from Africa online, FoodPorty is the right platform to reach out to. We don't only help you import agricultural commodities from Africa online through our software, we also connect you with serious businesses and allow you to become part of our network. What are the benefits of working with FoodPorty?
Negotiation: All deals are negotiated by FoodPorty. This means that you don't have to waste thousands of hours negotiating terms and explaining what you're searching for. As a buyer, you don't have to reach out to any sellers. As a seller, you don't have to reach any buyers. We do the negotiation.
Security: We only work with companies that agree to our payment terms. Those are Letter of Credit (LC), Standby Letter of Credit (SBLC), and Documentary Letter of Credit (DLC).
Technology: We make sure that you can Import agricultural commodities from Africa online. Trust in our technology.
To get started, reach out to us via info@foodporty.com or visit our landing page.
Contact
Do not hesitate and contact us
I want to import agricultural commodities from Africa online, but which ones? here's a list:
Yellow Corn (Maize) - Import agricultural commodities from Africa online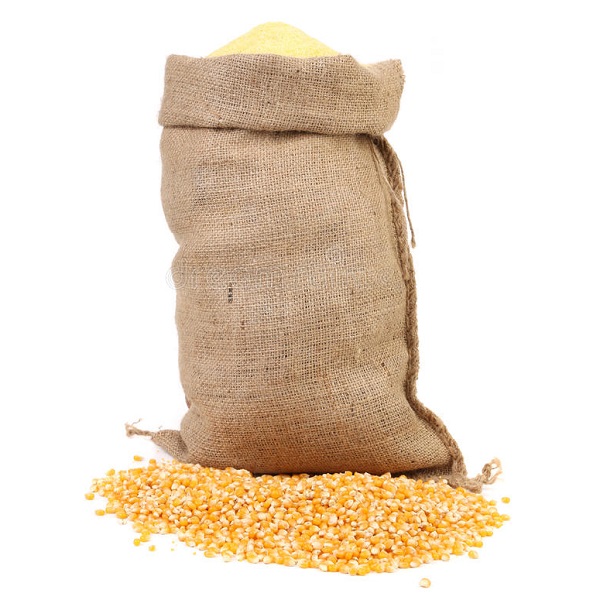 Yellow Corn sold on FoodPorty marketplace
Corn (bot.: Zea mays) was already cultivated in Mexico in 3,000 BC. According to archeological findings from the caves near Puebla in Mexico, its original forms date back as far as 5,000 BC. Corn originally served as a fodder crop. It was not until the mid-19th century that sweet corn (presumably the result of a mutation) came to be known as a vegetable. Sweet corn matures faster than forage corn and develops smaller, more tender, and above all pleasantly sweet-tasting, sugar-rich kernels. Thus, sweet corn does not have starch in its endosperm but sugar (glucose, fructose and sucrose). The most important country of cultivation today is the USA. As much as 17% of the total cultivated area is used for sweet corn. On average, the USA produces about 2.4 million tons annually. From there, large quantities are exported to Europe. The sweet corn grown in Europe comes mainly from France, Spain, England and Holland. In Germany, cultivation is still quite modest. The sweet corn grown in our country is sold on the markets from July to November.
As global demand for corn repeatedly exceeds the available supply, there are therefore strong price fluctuations. This is because high-frequency trading is increasingly used to speculate in agricultural commodities such as corn on the world's oldest stock exchange, the Chicago Board of Trade. As a result, corn as a staple food repeatedly becomes very expensive and the pressure on the corresponding cultivation areas increases. In 2008, for example, there were worldwide mass protests in Africa, South America and Asia because many people could no longer afford their staple food, corn.
Cocoa Beans - Import agricultural commodities from Africa online
The cocoa tree is called Theobroma Cacao L. in Latin and belongs to the mallow family. This family has been around for millions of years. It has its origin in Latin America.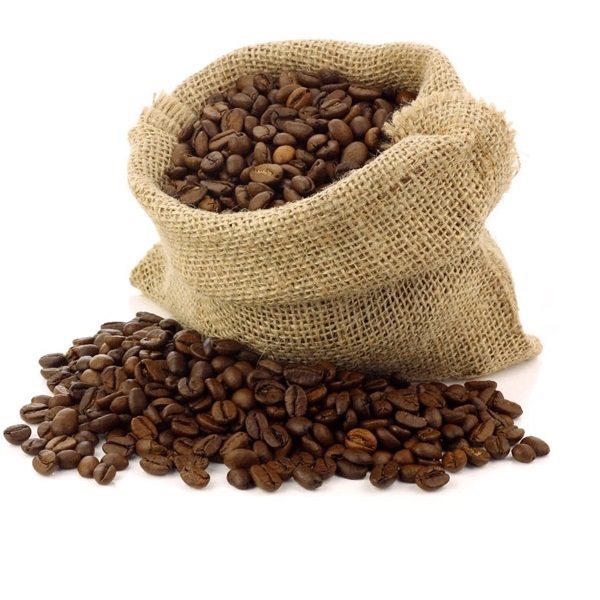 Cocoa Beans sold on FoodPorty marketplace
The cacao tree as we know it today can only grow and bear cacao fruit under special climatic conditions. The plant is very demanding: it requires high humidity and plenty of rain, with temperatures as constant as possible, between 25 and 30 °Celsius. In addition, the cacao tree is a shade tree and needs shady larger trees around it.
In summary, this means that cacao grows best in tropical rainforests, north and south of the equator. For only there do the conditions described prevail. More precisely, the so-called cocoa belt is located between the 23rd degree of northern latitude and the 23rd degree of southern latitude. The cocoa belt is therefore a band about 2,200 kilometers wide that stretches around the globe. By way of comparison, the linear distance between Hamburg in northern Germany and the Mediterranean island of Malta corresponds to this distance.
Cocoa farming - facts and figures
4.5 million cocoa plantations worldwide
70 % of the world's cocoa harvest comes from West Africa
3 million tons of raw cocoa are produced annually in West Africa
The average farm size is 2 to 7 ha
The average size of a farm family is 5 to 8 people
2,500 cocoa beans are harvested from one tree on average
Sesame Seeds - Import agricultural commodities from Africa online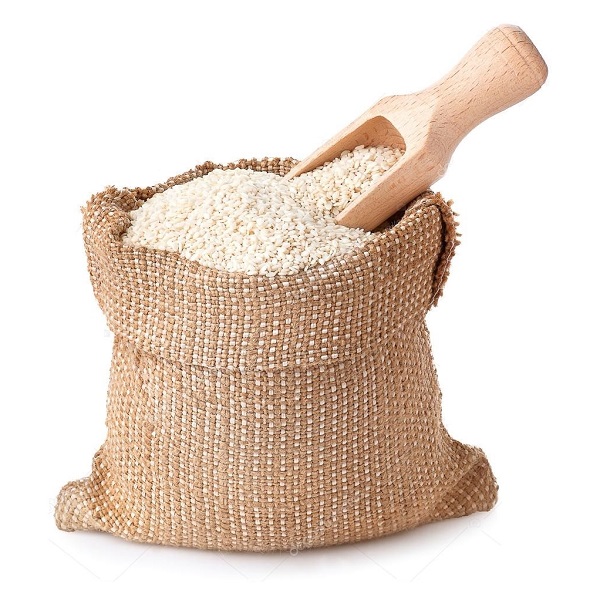 Sesame seeds sold on FoodPorty marketplace
From flowering, the development of sesame is comparatively rapid. From the flowers emerge approximately oval-shaped fruiting bodies that turn brownish over time. When they are brown all around and begin to open, the time for harvesting has come. This must be done quickly before the Sesamum indicum seeds are dispersed by the wind. To prevent them from falling out of the pods during harvest, a small bag should be pulled over the pods from below. Only then is the fruiting body cut off and dropped into the bag. Then the sesame seeds should be dried in the air. Once again placed in the bag, the seeds can be separated from their hulls by spinning and lightly beating on a hard surface.
Sesame is one of the oldest oil plants in the world. It originated in India and Africa. Today, sesame is grown throughout the tropical and subtropical regions. One uses the oil and the grains of the plant.
Soybeans - Import agricultural commodities from Africa online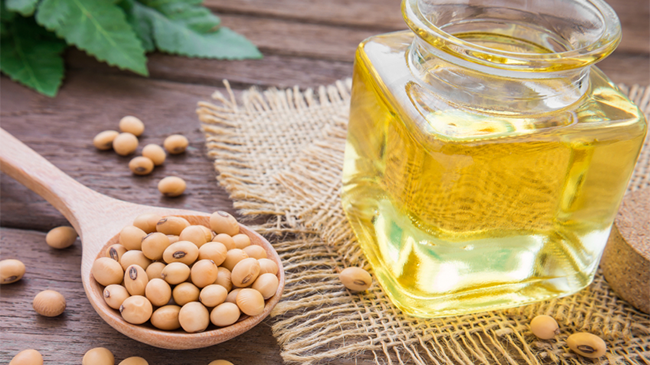 Soybean oil
Soybeans belong to the legume family: Up to 5 seeds or beans grow in the 2- 10 cm long pods of the plant. Depending on the variety, they can be brown, yellow, white, green or black-purple; the shape and size of soybeans can also vary between round, egg- or kidney-shaped and flat or domed.
Up to 48 percent protein, 18 percent high-quality fat and 11 percent carbohydrates make soybeans a real powerhouse and the basic ingredient for a whole range of foods such as, above all, tofu, soy milk, soy yogurt, soy oil and soy flour. The latter serves as the basis of gluten-free soy noodles.
Dried soybeans are also used to produce sprouts, which are indispensable in Asian cuisine when fresh or preserved. In the meantime, not only vegetarians and vegans are familiar with products made from soybeans - the situation is somewhat different with soybeans themselves: Consumption is still relatively low in our country.
Yet soybeans have no need to hide in comparison with other legumes, quite the opposite: they even outperform their "cousins" in some nutrients, are inexpensive and taste extremely good. For good reason, soybeans have been considered an important staple food in China for around 5,000 years and for a long time shared the title of "sacred grain" with rice, wheat, barley and millet.
In Europe, soybeans are still a relative newcomer: they became known here from the 17th century, but were not cultivated for plant breeding until much later. From the beginning of the 20th century, however, soybeans began a triumphal march and are now the world's most important crop.