Ethylene oxide, which is banned in the EU, has often been detected in sesame seeds, locust bean gum and guar gum and foods made with them. Ethylene oxide can alter genetic material and cause cancer. Residues of the substance are fundamentally undesirable.
Contact
Do not hesitate and contact us
What is it about?
Residues of the active ingredient ethylene oxide have repeatedly been found during food inspections in recent months. The affected products were recalled by the manufacturer, and at the same time the public was informed via www.lebensmittelwarnungen.de. The responsibility for safe food lies primarily with the food company.
Food with ethylene oxide residues may not be sold in Germany. In countries such as India, the USA and Canada, on the other hand, the use of ethylene oxide is still permitted.
What is ethylene oxide?
Ethylene oxide is a gas that can kill bacteria and fungi. It is used in some countries like India on spices, nuts and oilseeds. Presumably to kill intestinal bacteria such as salmonella. Ethylene oxide is a very volatile compound and reacts rapidly with other substances. It is present only in small amounts in treated and processed foods, but the main degradation product, 2-chloroethanol, is measurable and also poses health risks. For testing purposes, it is not necessary to distinguish between the two substances.
The EU legislator has set a so-called maximum residue level of 0.05 mg/kg for ethylene oxide in sesame. This refers to the sum of ethylene oxide and 2-chloroethanol, expressed as ethylene oxide. There is no maximum residue level for other foods or ingredients, because
Ethylene oxide is mutagenic and carcinogenic. A guideline value without a health risk therefore does not exist
In which foods was ethylene oxide found?
Ethylene oxide was detected above all in sesame and sesame-containing products such as bars, snacks, muesli or salad toppings. Sesame from India was particularly conspicuous. Locust bean gum (E 410) and also guar gum (E 412) contaminated with ethylene oxide are currently causing problems for a large number of food manufacturers. They are used as thickeners or stabilizers in numerous products such as salad dressings, soups, ice cream, fruit spreads, dairy products or baked goods.
What steps have already been taken?
Since October 2020, 50 percent of sesame shipments from India must be tested for ethylene oxide residues when imported into the EU.
Sesame from India may now only be imported into the EU with a corresponding negative certificate of analysis.
The EU crisis management has issued a recommendation that, in principle, all foodstuffs containing St. John's wort flour (E 410) contaminated with ethylene oxide must be recalled. However, there is disagreement among the EU countries as to whether food must be recalled if the applicable maximum residue level has not been exceeded. Therefore, there was currently a delayed recall of certain ice cream products. This suggests that many foods will not be recalled despite ethylene oxide contamination.
These four sesame products are highly contaminated
TRS Asia's Finest Foods: Sesame Seeds
With 14 times the maximum possible amount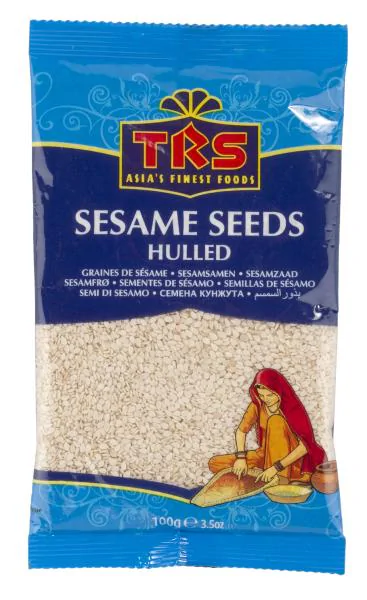 © Stiftung Warentest / Ralph Kaiser
Ethylene oxide residues: 0.70 mg/kg.
The supplier of the TRS products is a British family-owned company.
---
Bamboo Garden Japan: Sesame white roasted
With 16 times the maximum possible amount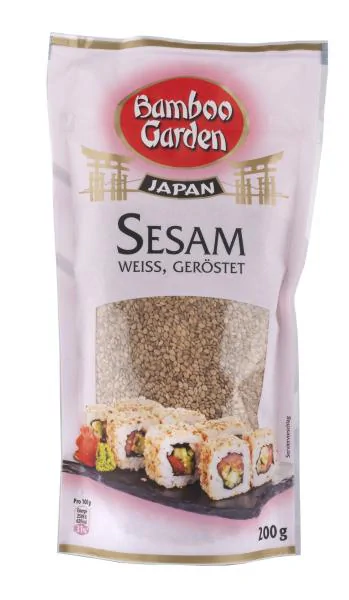 © Stiftung Warentest / Ralph Kaiser
Ethylene oxide residues: 0.80 mg/kg.
Behind Bamboo Garden is Theodor Kattus, part of the spice manufacturer Fuchs.
---
Anatolia: Grilled sesame seeds
With 91 times the maximum possible amount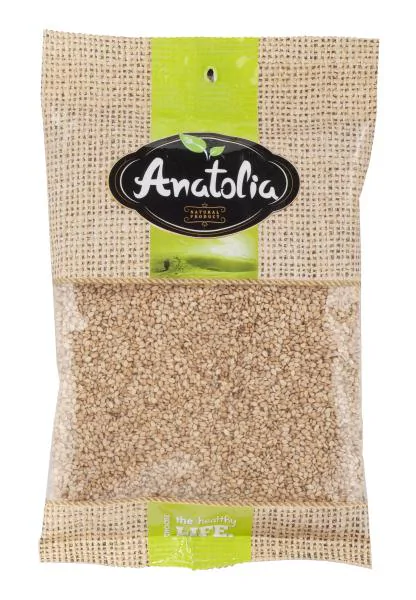 © Stiftung Warentest / Ralph Kaiser
Ethylene oxide residues: 4.53 mg/kg.
Anatolia is a brand of the Dutch company Migro-Hal.
---
Heera: Sesame Seeds Hulled
With 526 times the maximum possible amount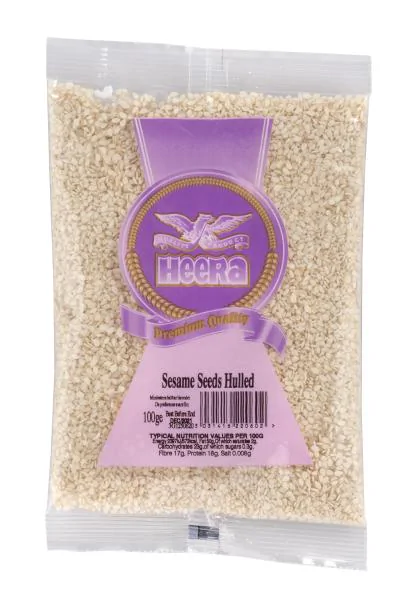 © Stiftung Warentest / Ralph Kaiser
Ethylene oxide residues: 26.3 mg/kg.
Heera is a brand of the British Asian food supplier P&B.