The infamous curry, also used in green curry paste, spice often comes as a wonder to some - home cooks and chefs alike. It is an aromatic blend of spices such as coriander, turmeric and cumin to name a few. In all actuality, it really depends on the region and geography. If you love curries, this article will show you how to ensure that you make your best curry all the time.
Curry powder vs Curry paste
Firstly, we notice that there is a glaring difference in texture. Curry powder, as the name suggests, has a powder-like consistency and is a myriad of ground spices - essentially a dry spice mix. Curry paste on the other hand contains some moisture from wet ingredients such as oil, peppers, onions or even citrus juices (lemons, limes, oranges). Then there is the matter of application. Curry powder is mainly used in Indian and Caribbean (West Indian) cuisine while curry paste will show up in Thai dishes. Both curry powder and curry paste -though similar in name- can't actually be used in place of the other. You can substitute curry powder by making your own quick blend using the spices mentioned earlier. Replacing with curry paste will not render the same result since the textures and flavour profiles are different. The cooking process also differs since curry paste is typically fried beforehand and curry powder is toasted instead (if fries it will burn). Although they are both savoury, enjoyable flavourings, there might be a significant amount of difference in the final dish if used incorrectly. Curries are synonymous with a number of things but the characteristic of heat is most likely at the top. This is also another aspect that separates the curry spice and curry paste. Yellow, green and red chilies used in curry paste often result in a relatively hot mixture. The mildest being the yellow curry, followed by the red curry and the green curry paste being the hottest of them all . While most curry powders are typically mild, there are a few exceptions such as Madras curry powder.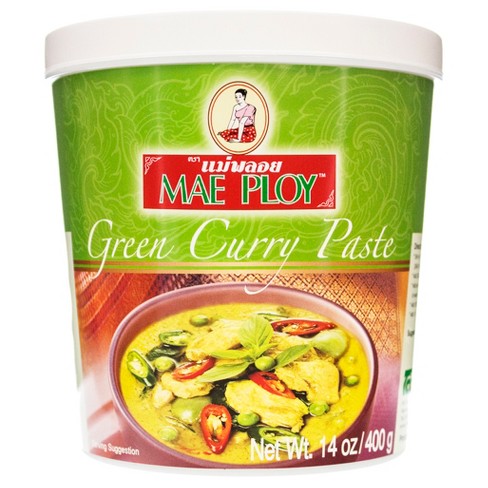 How to use them & how to serve curries
Curry paste, also used in green curry paste, is great as marinades for meats and or fish and also great to flavour Thai style dishes. If you enjoy dry rubs, curry powder is perfect for the job. Sear your meats and fish to toast the spices and release their aromatic flavours. Indian and Caribbean (West Indian) cuisine utilize curry powder in many soups and stews. www.pixabay.com[/caption] When it comes to choosing your curries, please ensure that they are of the best quality. A good quality curry as your base is important so that the flavours are clean and very pronounced. Serve curries with starches like fresh flatbread (roti, naan or paratha) or white rice. Fresh vegetables and chutneys (spiced preserved vegetables or fruit) are also a great side.