The world is full of agricultural companies, but which ones are the major key decision makers? This contribution will lecture you about the world's biggest Agricultural companies. Wheat, corn and soybeans are the three most important commodities in world trade in agricultural raw materials. Depending on the market situation, quality and price, these products are sold as food, agrofuel or animal feed. The next most important global commodities of this type are sugar, palm oil and rice.
Four corporations (agricultural companies) dominate the import and export of such agricultural commodities: Archer Daniels Midland, Bunge, Cargill and the Louis Dreyfus Company. Collectively, they are known as the "ABCD Group" or simply "ABCD." Archer Daniels Midland (again abbreviated ADM), Bunge, and Cargill are U.S. companies, while Louis Dreyfus is headquartered in Amsterdam, the Dutch capital. All four were founded between 1818 and 1902, and apart from ADM, they remain under the influence of their founding families to this day. They trade and transport, and they also process many raw materials. The groups own ocean-going vessels, ports, railroads, refineries, silos, oil mills and factories. Their share of the world market is 70 percent. Cargill is number one, followed by ADM, Dreyfus and Bunge.
In recent years, Chinese grain trader Cofco, a state-owned company, has caught up with them, replacing ABCD as the main buyer of Brazilian corn and soybeans. ABCD's share of the country's grain exports fell from 46 percent in 2014 to 37 percent in 2015; Cofco accounted for 45 percent. In Russia, grain trader RIF took the top spot among exporters for the first time in 2015. The privately held company from Rostov-on-Don, which was only established in 2010, displaced the three previously dominant traders, Glencore from Switzerland, Cargill as the only one of the world's four largest, and Olam from Singapore. These developments reflect Russia's rise as a major wheat exporter and China's role as a major grain importer.
The biggest agricultural companies
Here are images of the five major role-playing companies.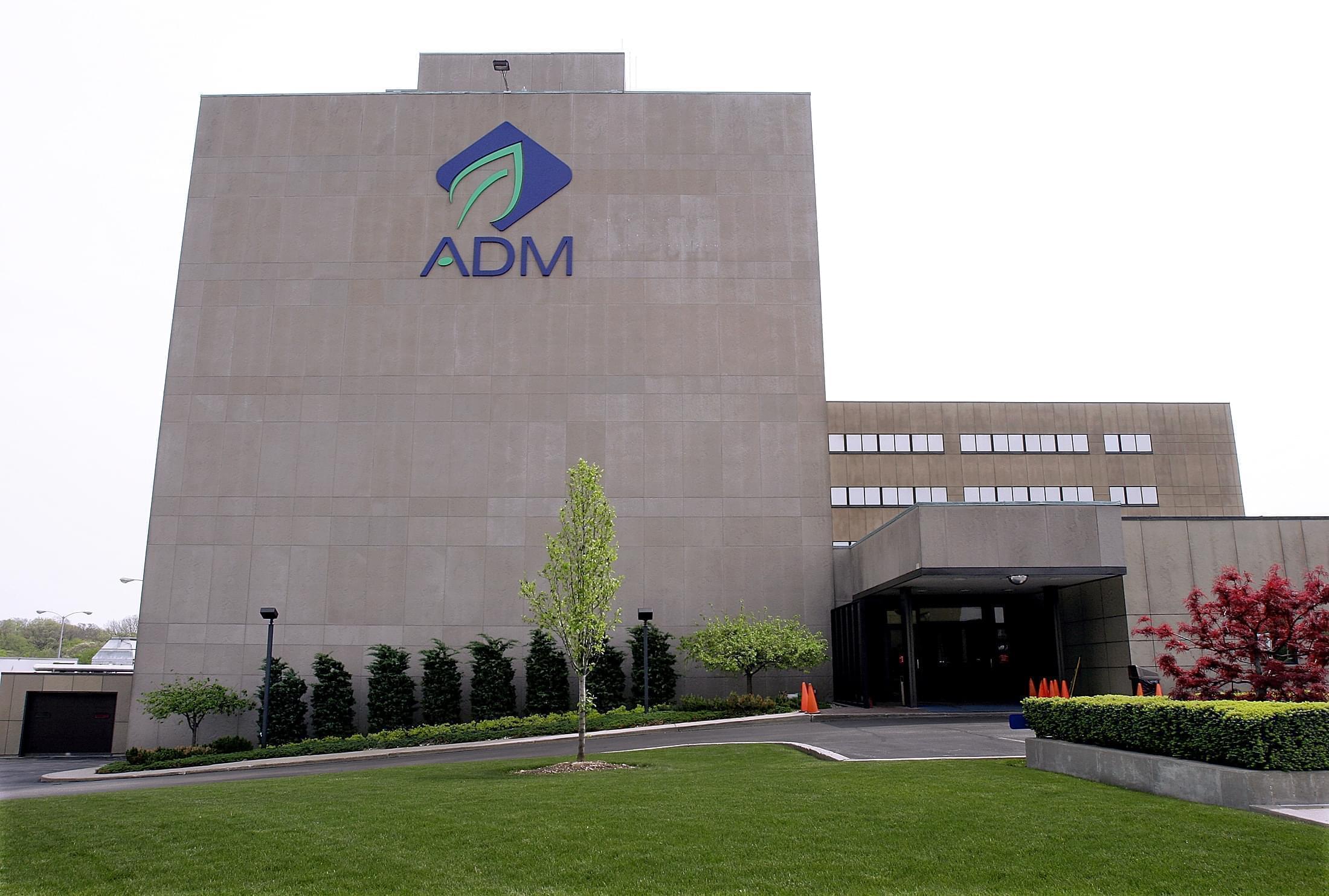 Archer-Daniels-Midland Company (ADM) is one of the world's biggest agricultural companies - Source: Illinois Public Media
ADM, which is one of the biggest agricultural companies, is a Hamburg-based food company that processes soybeans and rapeseed into vegetable oil and animal feed. The company, which has since grown to become the largest oilseed processing and refining complex in Europe, was founded in 1910, with the majority of shares owned by the U.S. Archer Daniels Midland Company. Internally, ADM Germany AG is divided into three divisions. The Handling and Warehousing division handles logistics for oilseeds and grains. The Noblee & Thörl plant processes the oils and fats into specialty products, which in turn are supplied to the food industry. The Oleochemical Uses business produces fuels for the chemical industry.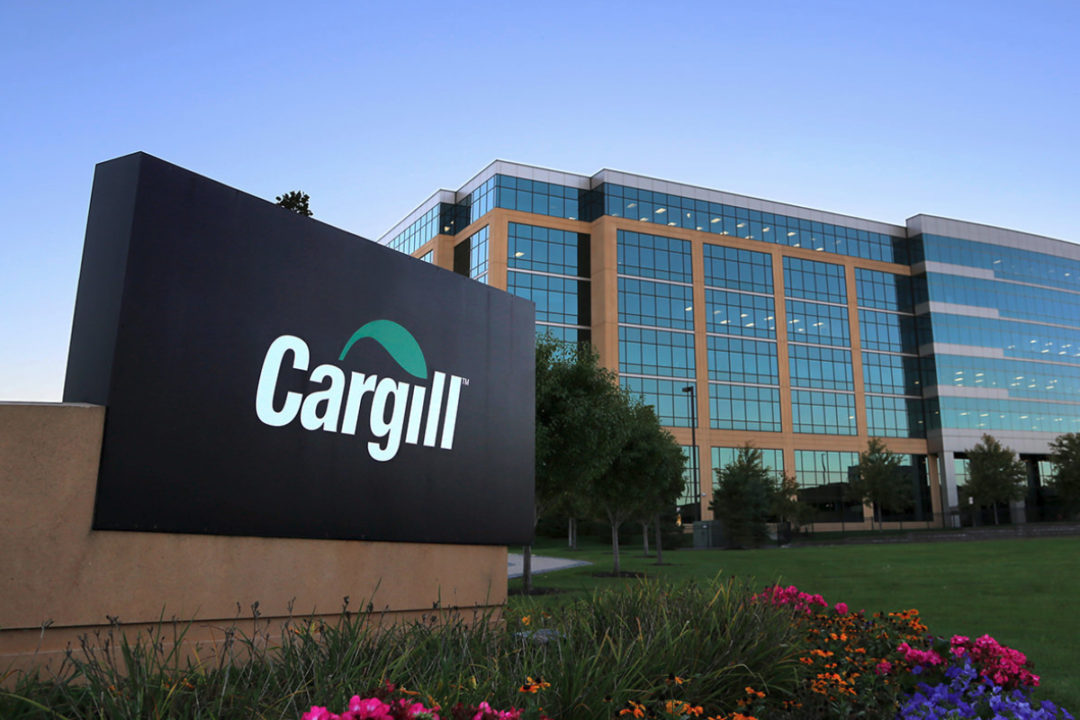 Cargill, Inc. is one of the world's biggest agricultural companies - Source: world-grain.com
Cargill, which is one of the biggest agricultural companies, is a company whose core business is the production and worldwide supply of products and services in the food, agricultural, financial and technical industries. Cargill is active throughout Germany in the fields of alcohol, biodiesel, grain and oilseed trading, industrial chocolate, cocoa and chocolate processing, and food and feed ingredients. Furthermore, the company has competencies in texturizers, malt and oilseed milling, edible oil refining and refining. The company processes grains, oilseeds and other agricultural raw materials into animal feeds and components for animal nutrition. However, its vegetable oils and fats are also used in the pharmaceutical industry and in the chemical-technical sector. Cargill also produces food ingredients such as glucose and starch, as well as technical oils and lecithin for the German food industry. In the agriculture division, Cargill produces, processes and supplies grains, oilseeds and other raw materials to manufacturers of food and animal nutrition products. In addition, the company supplies food and beverage ingredients, meat and poultry products, and health-promoting ingredients and ingredient systems.
The mid-sized company also provides risk management and financial solutions to agriculture, food, finance and energy customers in global markets. Last but not least, it serves industrial users of salt, starch and steel products. The company's origins date back to the 1950s. It has been active in Germany since 1955. That year saw the founding of Deutsche Tradax. In 1982, the company was finally renamed Deutsche Cargill. After the start-up of the oil mill and malting plant in Salzgitter in 1993, five years later the company took over Ölmühlen Schmidt Söhne in Mainz, Riesaer Ölwerke and the edible fat refinery Hobum from Vandemoortele. The year 2002, on the other hand, was marked by the acquisition of Cerestar - a leading supplier of starch and starch derivatives. This acquisition meant that the company now owned the German starch factories in Krefeld and Barby. While Cargill bought the Nestlé Group's main cocoa processing factory in Hamburg in 2004, it acquired the Schierstedter Schokoladefabrik and Degussa's food ingredients business shortly afterwards. Other highlights in the company's history were the start of production at the glycerine refinery in Frankfurt am Main and the commissioning of a biodiesel plant in Industriepark Höchst. In 2011, the company acquired Kakao-Verarbeitung-Berlin with two sites in the German capital. The last milestone in the company's history to date was the founding of Golden Compound, a joint venture between Sunflower Plastic Compound and Cargill. The aim of this company foundation is the production, further development and marketing of biopolymers based on sunflower seeds. Cargill is based in Krefeld, North Rhine-Westphalia. Cargill is also represented in Barby, Berlin, Hamburg-Rothenburgsort, Hamburg-Wandsbek and Klein Schierstedt. Other sites are located in Frankfurt am Main, Mainz, Malchin, Riesa and Salzgitter.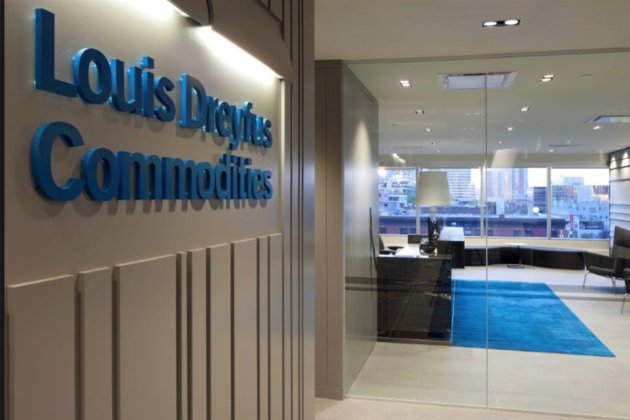 Louis Dreyfus Company is one of the world's biggest agricultural companies - Source: Sheetal Sukhija, Switzerland News.Net
The French Louis-Dreyfus family controls the Louis Dreyfus Company (LDC), one of the world's largest agricultural companies. The French-Jewish businessman Léopold Louis-Dreyfus (1833-1915) founded a company in 1851 that traded in grain. This developed into today's agricultural group "Louis Dreyfus Company" (LDC). This is one of the five leading agricultural groups that now control a large part of the global agricultural industry. LDC is one of the world's largest traders of wheat, grain, sugar, rice, soy products and cotton. The company has been among the leading agricultural groups since the beginning of the 20th century.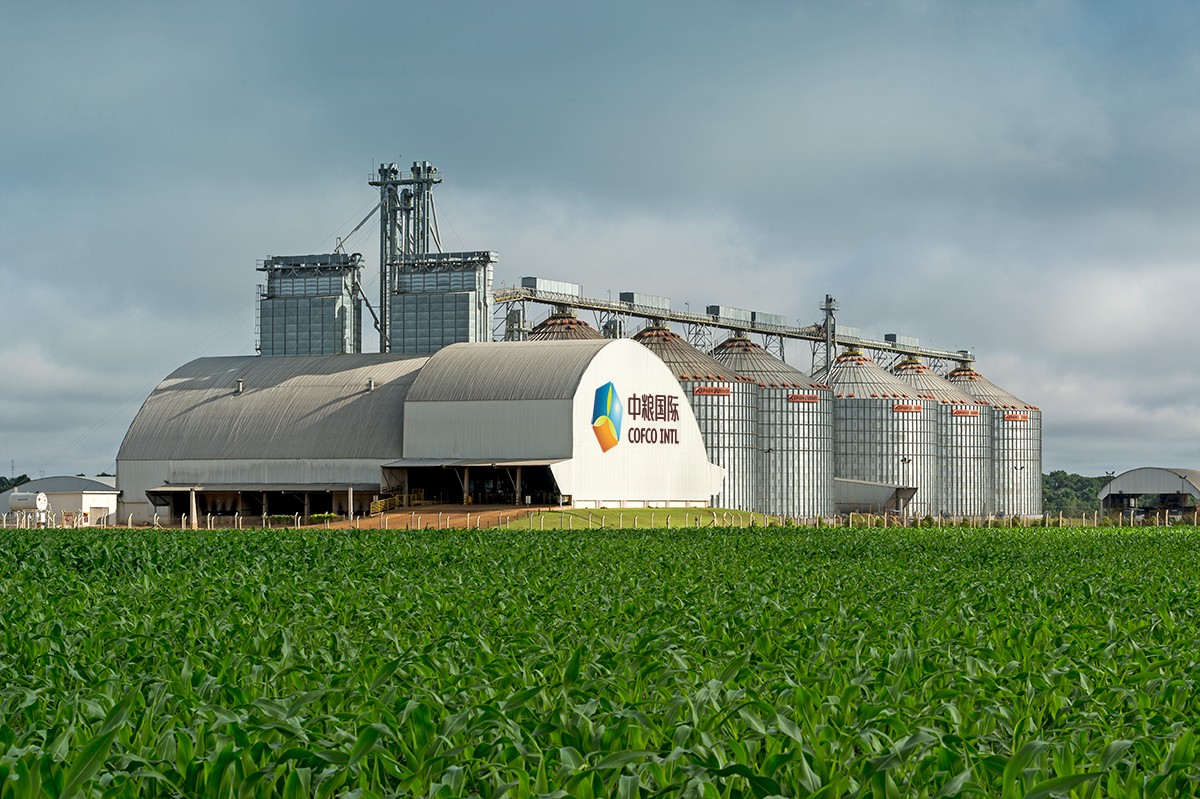 Cofco Group is one of the world's biggest agricultural companies
COFCO Corporation is the largest agricultural product and food manufacturer and trader in China, one of the top 500 companies (selected by US Fortune magazine) and also the largest food company in China. COFCO Tunhe is a listed company under COFCO, which is one of the biggest agricultural companies, a leading manufacturer of fruits and vegetables in China. COFCO Tunhe has two industries: Tomatoes and Sugar. It is the world's second largest tomato producer and the largest beet sugar producer in China. In Xinjiang Province, COFCO Tunhe has nearly 30,000 ha of sugar beet fields, its 9 sugar factories produce 500,000 tons of sugar annually and its products have very good reputation. COFCO Tunhe now has long-term cooperative relationships with Coca-Cola, Kraft Foods, Yili and Mengniu (the two largest dairy companies in China). Currently, COFCO Tunhe has six ROPA Tigers, all six machines are in operation in Yili River Valley (Xinjiang Province), the largest sugar beet growing area in China. Here, sugar beet is harvested from early October to mid-November.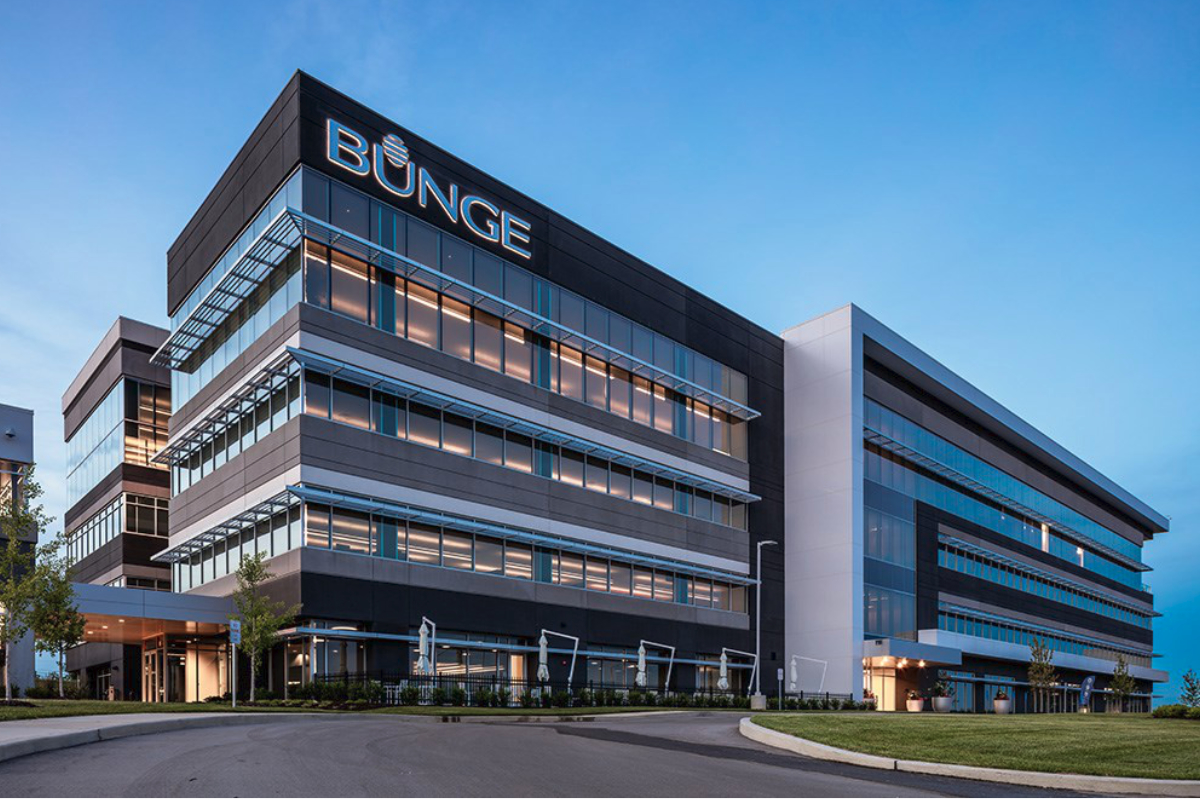 One of the world's biggest agricultural companies: Bunge Food Company - world-grain.com
Bunge Limited, which is one of the biggest agricultural companies, is an agricultural company and a food group. The company operates through the Agribusiness, Edible Oil Products, Milling Products, Sugar and Bioenergy, and Fertilizers segments. The Agribusiness segment is an integrated global business engaged in the purchase, storage, transportation, processing, and sale of agricultural commodities and products. The Edible Oil Products segment includes packaged and bulk oils, shortenings, and other products resulting from the refining of vegetable oil. The Milling Products segment includes the production and sale of a range of wheat flours and baking mixes. The company is a producer of sugar, ethanol, and electricity. It produces, blends and sells a range of nitrogen, phosphate and potassium (NPK) fertilizers, including liquid and solid phosphate-based nitrogen fertilizers.
The ABCD Group, one of the biggest agricultural companies, is well informed about harvests, prices, currency fluctuations, weather data and political developments in all parts of the world. Every day, they receive information from the growing regions, which is analyzed by their financial experts. All four groups have their own subsidiaries that hedge trading in agricultural commodities against price risks and are geared to speculative transactions on the commodity futures exchanges, first and foremost those in Chicago.
Agricultural companies that engage in financial transactions with agricultural commodities
The Bloomberg business service also calls Cargill, which is known as one of the biggest agricultural companies, the "Goldman Sachs of agricultural commodity trading," alluding to the US bank that is brilliantly informed about the economy. The extreme price fluctuations on the world agricultural markets do not threaten Cargill, but rather benefit the trading company. For example, its specialists recognized early on the enormous crop failures of 2012, bet on rising prices for soybeans, wheat and corn, and concluded favorable purchase contracts in advance. When prices skyrocketed, they sold the exchange-traded shipping securities at a substantial profit. Conversely, when world market prices remain low and prices fluctuate little, as in 2016, Cargill and its three major competitors make fewer profits.
While agricultural commodity trading is the traditional focus of the ABCD groups, it is increasingly becoming ancillary. The processing of grain or soybeans and the production of foodstuffs such as orange juice or chocolate have long been part of their business. Since the 1980s, vertical integration - incorporating upstream and downstream stages of the value chain - has become increasingly important. In 2014, for example, ADM bought three companies that produce flavors for beverages and ingredients for food from nuts, pulses and fruit. Higher profit margins and rapid growth beckon. Bloomberg also once wrote about Cargill, saying the company is not just part of the chain - from field to counter - but it is the chain itself.
ABCD also invests in related industries such as agrofuels, plastics and paints. For example, ADM owns Europe's largest oilseed processing and refining complex in Hamburg. There, rapeseeds and soybeans are processed into margarines, pharmaceutical glycerin and agrodiesel.
The large market power enables the ABCD groups to influence world agricultural markets and to use their enormous bargaining power against producers when negotiating prices. They use their market knowledge to generate high returns through their financial activities. In addition, they are directly or indirectly partly responsible for the deforestation of the rainforest. As one of the world's biggest agricultural companies, they have a major influence.
In Brazil, indigenous Guaraní communities accused the Bunge corporation of buying sugar cane that came from stolen land. While Bunge believed its suppliers held the land rights, it did not renew the contracts. Cargill, on the other hand, remained a major buyer of cotton in Uzbekistan when several British and U.S. retail chains had already stopped buying products containing Uzbek goods - in protest against the forced labor of children on plantations there.
References