Effects of drought on agriculture is the most devastation natural hazard that rain-fed farmers confront. These negative effects of drought are the leading cause of food shortages and crop loss worldwide (Wilhelmi and Wilhite 2002). Droughts have historically had negative effects on agriculture as crops output in rain-fed agriculture systems get seriously affected by drought. Global environmental change is, without a doubt, unavoidable. Climate change is the major source of biotic and abiotic stresses, all of which have negative effects on agriculture. Agricultural production and climate research are linked in many ways. Scientists have been paying special attention to the problem of reducing global warming since these changes are wreaking havoc on global agricultural productivity and putting food security in jeopardy.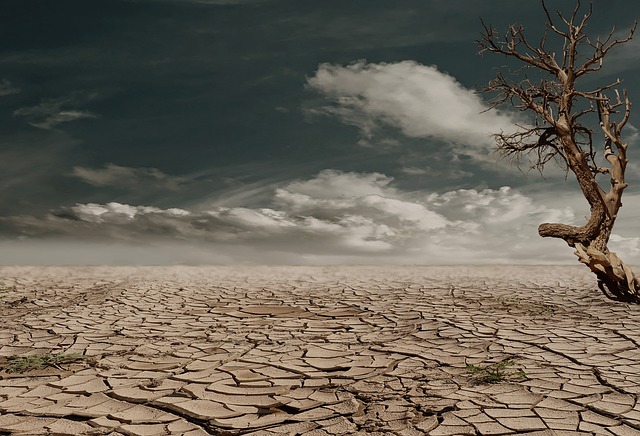 Pictorial representation of effects of drought on soil and plants - Source: pixabay.com
Natural habitats, natural ecosystems, and food productivity have all suffered as a result of unfavorable ecological trends. According to Khan et al., (2018), severe impacts on plant productivity are growing in response to abrupt alterations in environmental circumstances due to the positive and negative effects of drought. Droughts are common in drought-prone areas, and they pose a serious danger to farmers.
Effects of Drought
Effects of drought on agriculture are sometimes described as either "direct" or "indirect." Drought would have a "direct" influence on crops by causing them to die. "Indirect" effects of drought include the investors losing money, food insecurity, social unrest, economical loss and all of the other consequences.
Direct Effects on Drought
Agricultural field faces the most damaging direct effects of drought which in turn are the major causes of the indirect effects of drought. The basic of all the effects of drought is water insufficiency for the crops and the plants of an area which is rain-fed. This causes diminished growth of the crops and the food production is severely affected. In severe cases the seeds don't germinate, the saplings don't grow and the grown crops die of the heat stress and dryness. The lands in a drought effected area get barren and dry.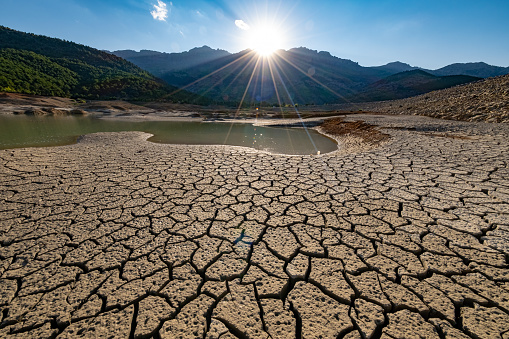 Drying out of water reservoir - Source: istockphoto.com
Livestock is dangerously affected by droughts. They face severe dangers because of heat stress, food shortage and habitat destruction.
Environmental effects of drought include lower surface and subterranean water levels, lower flow levels (posing a serious direct danger to amphibians), increased water pollution in natural water reserves, drying out of these reservoirs and wetlands, frequent and large fires, poor tree health, loss of biodiversity and the appearance of infestations and dendroid diseases.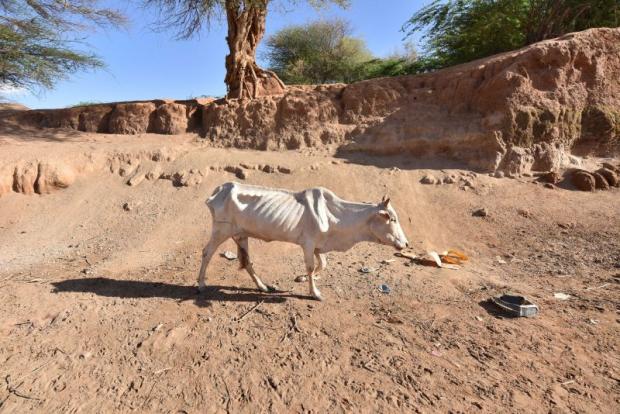 It's even worse than it looks - Source:dandc.eu
Indirect effects of drought
Economic Impacts:
Farmers and the people investing in agriculture face economic loss because of drought which results in a decrease of investment of money, labor and interest.

People associated with earning from Agriculture, directly or indirectly, are forced to shift themselves in other fields to earn.

Due to shortage of food, a marked inflation in case of agricultural machinery, food and other agricultural products is seen.
Environmental Impacts:
Destruction of aquatic and wildlife habitat.

Migration of wildlife and disturbance of territorial normal food chain.

Increased threat of pressure on endangered species.

Erosion of soil and soil infertility.
Social Impacts:
Famines and starvation of vulnerable members of communities

Compromised mental health of communities due to economic losses

Migration of humans from drought affected areas

Social unrest.

Increased disease risks and loss of human life.
References
Khan, A., Ijaz, M., Muhammad, J., Goheer, A., Akbar, G., Adnan M. (2018). Climate Change Implications for Wheat Crop: Meteorology. Dera Ismail Khan District of Khyber Pakhtunkhwa. Pak. J.. 2016;13:17–27.

Wilhelmi, O.V. and Wilhite, D.A. (2002). Assessing vulnerability to agricultural drought: A Nebraska case study. Natural Hazards, 25: 37-58.