If you want to import sesame seeds from Africa and you're not looking for information on this topic, but for a way to submit your inquiry, feel free to reach out to us by clicking here. Otherwise, enjoy reading.
Sesame seeds represent a huge market globally, which also a reason why should Import Sesame Seeds from Africa. They're sold dried whole, roasted or are used to make oil. The smalls seeds play a role in almost every cuisine globally, and the demand for the seeds keeps on rising. There's no doubt the sesame seed market is thriving, but not all sources for the seed have the same conditions. It pays to know more about sesame seeds, their origins and the most reliable sources for the seeds today. Here's all you need to know about sesame seeds from Africa, amongst the most prized on the planet.
The Origin of Sesame Seeds (Import Sesame Seeds)
Sesame Plant - Source: somseedagri.com
Sesame seeds are harvested from the sesame flowering plant; today naturalised in many tropical regions worldwide. The tiny seeds have been a priced commodity since at least 5,500 years ago, and they've been a popular crop not only for their flavour and versatility but for the plant's tolerance to drought and arid conditions. The word 'sesame' comes from the Latin term sesamum, which means oil or fat, and it's for the seed's considerable amounts of nutritious oil. Experts agree the first domesticated sesame plants appeared on the Indian subcontinent, but they've been widely used in Northern Africa and the "Horn of Africa" for millennia. Today, sesame seed's ancestral homes are still significant producers of the crop.
The most significant sesame seed producing countries include India, China, Nigeria, Myanmar and Tanzania. The largest consumers of sesame seeds are Japan and China, though, and most of the production in India, Myanmar and China is either consumed locally or exported to other Asian countries. This has opened a world of possibilities to African sesame seed producers, like Nigeria, producing over 580,000 metric tons of high-quality sesame seeds every year. African sesame seeds are not only highly prized, but they're also the best alternative for European and western markets. Today, commodity traders and wholesale producers know Africa is the next frontier for premium quality sesame seeds. The seeds are produced with natural farming techniques, therefore, are of the highest quality for a competitive price.
Why Import Sesame Seeds from Africa?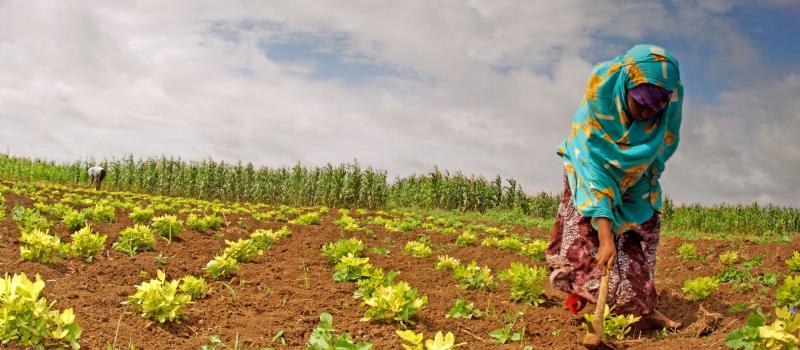 Somalia's Sesame Seed Farmers - Source: agri4africa.com
The United States, Canada and the European Union can gain a considerable edge by importing sesame seeds from Africa, as the market is not as competitive as the one experienced in the Indian subcontinent and Asia. The African countries, Sudan, Nigeria, Ethiopia and Tanzania are single-handedly providing an alternative to the saturated sesame seed market between China, India, Myanmar and Japan. They offer a less agressive, more competitive trade environment where producers, importers, wholesalers and retailers have immense growth opportunities. Importing sesame seeds from Africa has become one of the most attractive investment opportunities in the new century, and there's still astounding room for growth and development. Nigeria's sesame seed market alone has grown an average of 6.2% year on year. Compared to China's production, which has decreased by 9.1% every year, importing African sesame seeds is an easy decision.