If you would like to sell food online in our marketplace, please contact us via: team@foodporty.com.
B2B online sales in the food wholesale sector have developed very strongly over the last 20 years. Various B2C platforms and private stores have not only increased their sales, but also gained many new customers. If this is of interest to you, you have come to the right place. FoodPorty's B2B food marketplace can help you not only attract new customers, but also strengthen your company's branding and optimize your processes. Here is a short video about it:
B2B food selling (food wholesale old fashioned)
Many wholesalers still handle their food wholesale orders in the old-fashioned way. But what does old-fashioned mean? Something like this: Resellers and consumers such as restaurants receive a flyer in the mail with discounts or products offered by the wholesaler. If interested, the potential customer contacts the wholesaler and places the first order by phone or by e-mail. The wholesaler checks their inventory and may remove products from the order. In addition, the wholesaler may still prescribe a discount that makes the merchandise less expensive for the buyer. Then, the wholesaler checks its supply chain and assigns the order to the driver that has the most efficient route. If no driver is available, it may take a few days for the goods to be delivered. When the goods are delivered, the food recipient checks his or her original email to be sure no products are missing. (Since telephone orders cannot be verified, this is discouraged). Then the recipient of the goods compares his placed order with the delivery bill to be sure that they are identical. Now the customer is given a period, usually 30 days, to pay for the ordered goods.
What is the problem with the current approach?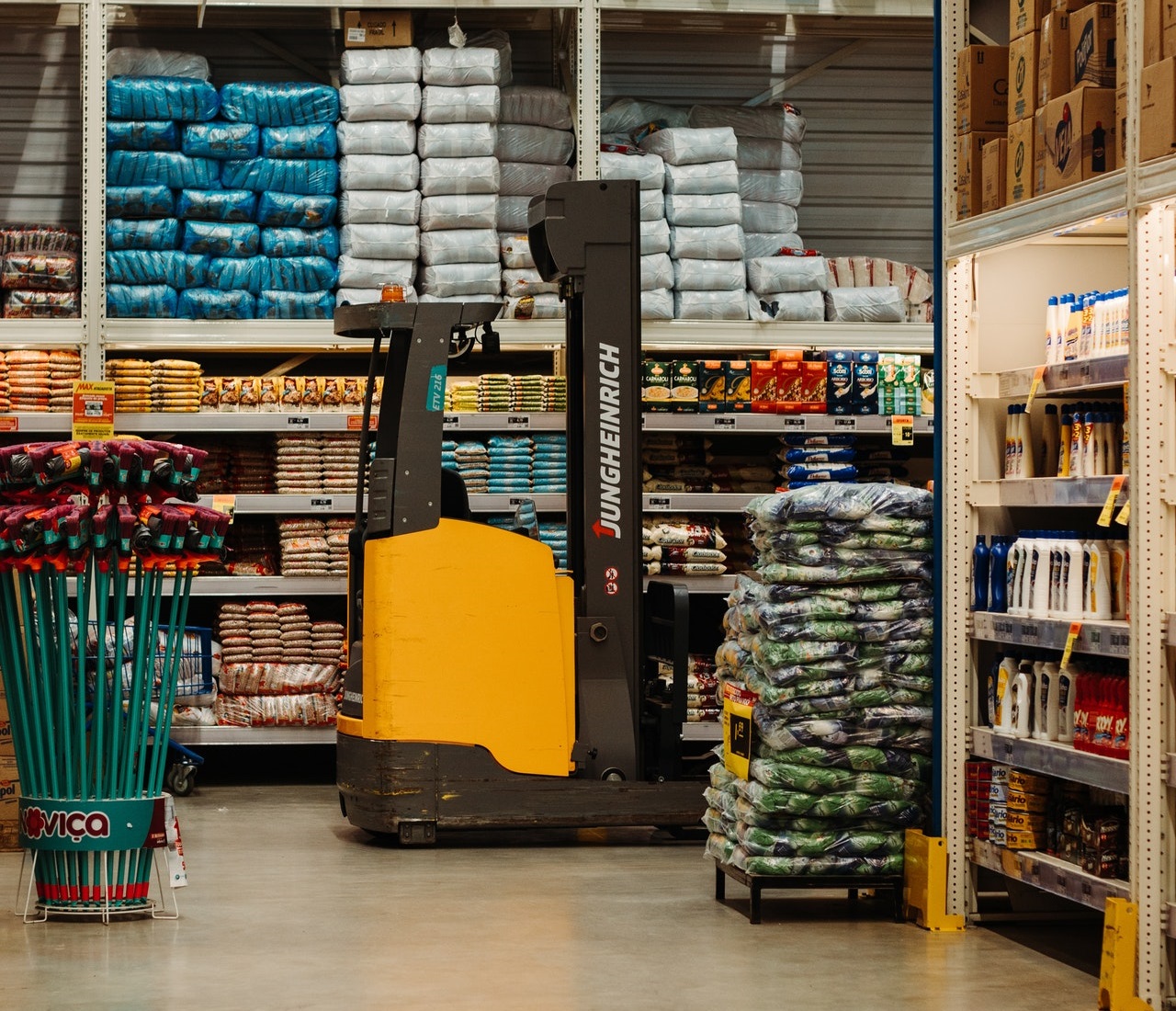 Warehouse (Source: pexels.com)
Many wholesalers cannot be located online with just a few clicks. Often, prospective customers spend days searching for distributors to order the products you want.

The wholesalers' ordering conditions are often not clear. For example, it is not always clear how high the minimum order value is, from which value of goods the delivery costs are waived, whether ordering on collection is offered, etc.

As a buyer, you will find out which products have been deleted from the order only after the goods have arrived.

Whether there are other low-cost suppliers of a product is not immediately apparent. Buyers sometimes search for days to find a suitable retailer with matching prices.

Not much can be said about the quality of the retailer's products, as wholesalers do not list feedback on their site.
Welche Vorteile bringt mir der B2B Lebensmittel Marktplatz von FoodPorty?
Our B2B food marketplace brings you the following advantages as a seller: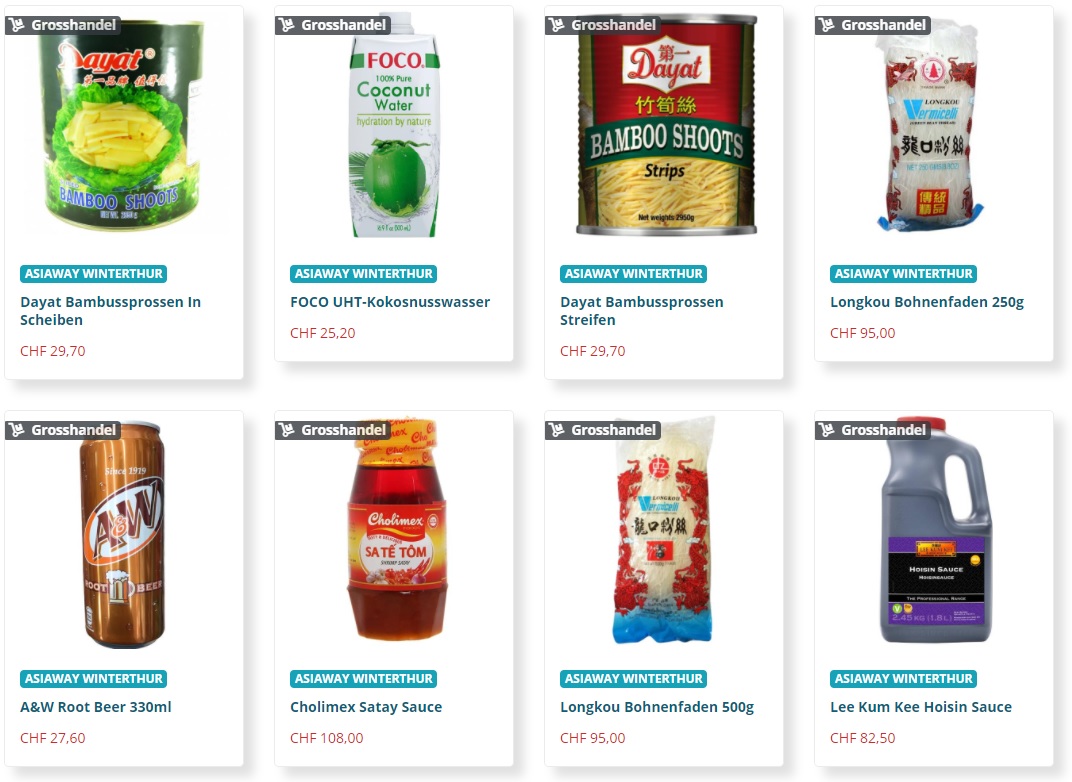 FoodPorty Marketplace (Buyer's View)
We run ads on Facebook and Google and acquire new customers every day.

We digitize your business and give potential buyers an insight into your product range.

Since the marketplace contains approximate prices of products, potential buyers can see how much the desired products cost and you do not have to create offers.

Wir generieren Quittungen für jede Bestellung, die du erhältst und stellen sie dir zur Verfügung.

With our "delete" function for products in an order, your buyers will know immediately which products you are delivering to them and what is effectively charged.

Since our wholesale food platform only allows payments in advance, you will never have any open pending items.

We eliminate friction losses, optimize your processes and save you a lot of time.
Our B2B food marketplace brings you the following advantages as a seller:
Instead of spending days looking for a seller online, you can conveniently search for a product in the marketplace and see who is offering it.

Discretion is guaranteed with us. Just because you have placed a wholesale order worth 5'000 CHF, you are not forced to pay exactly this amount. When you view your order, it is at the discretion of the seller to offer you a discount. This can be 10%, for example, so that you only have to pay 4'500 CHF.

We allow you to see which other retailers offer the same products, at what conditions and choose the most attractive one.

As a buyer, the use of the platform is free of charge.
B2B Food Selling (Food Wholesale New)
We have an approach you have never seen before. FoodPorty Marketplace is a B2C and B2B food platform that allows you to sell or buy food online. You can simply register as a wholesaler and then freely set your sales conditions. For example, you can enter VAT, shipping fees, order requirements, etc.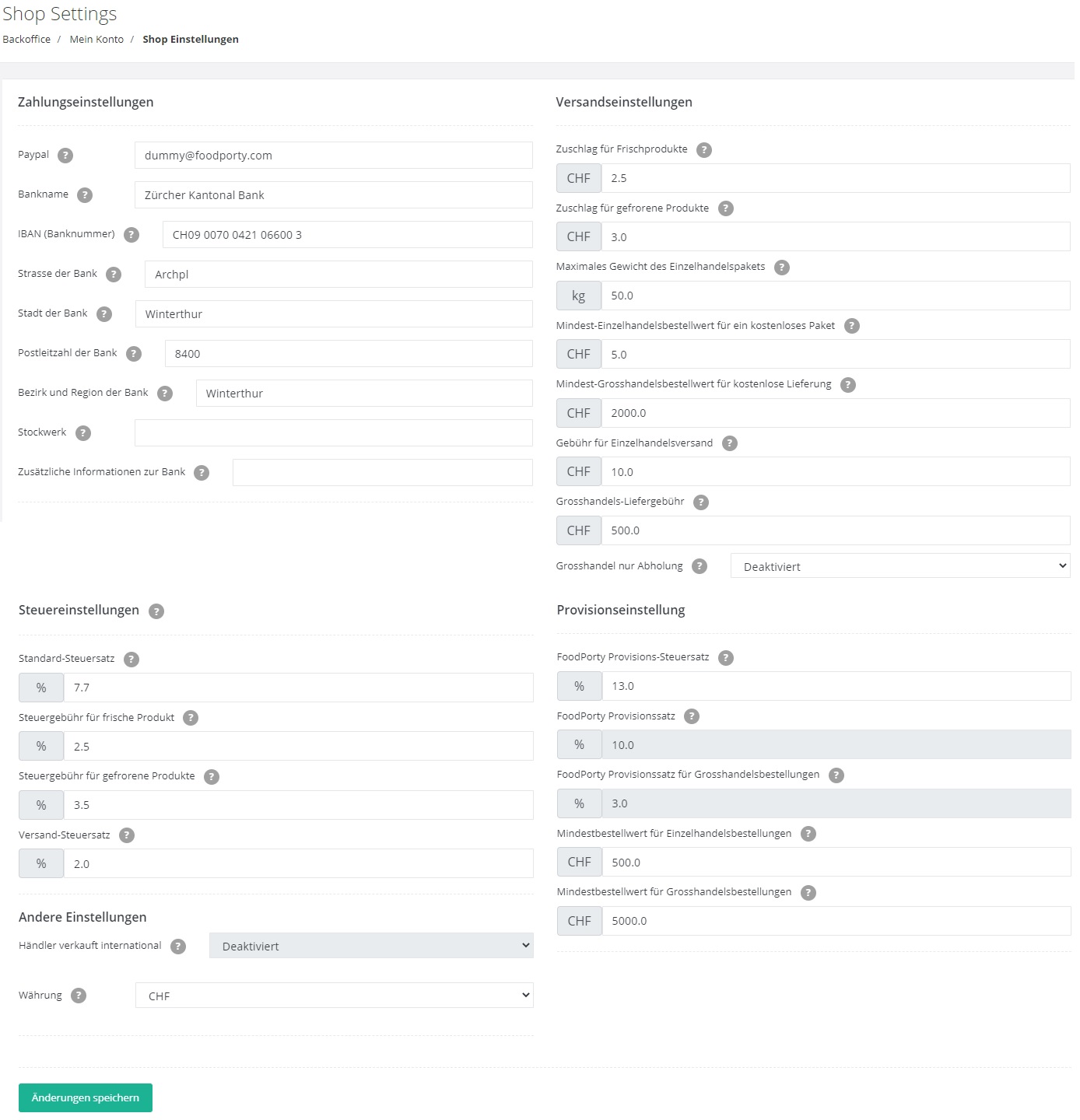 FoodPorty Marketplace Backoffice
Once all this has been set, you can conveniently select products of your choice in the Food Index and assign them to you.

FoodPorty Food Index (Logged in View)
Once you have assigned a wholesale food product to yourself, you can start selling it as a merchant. This is done by logging into the back office of the marketplace and filling out the various pricing fields.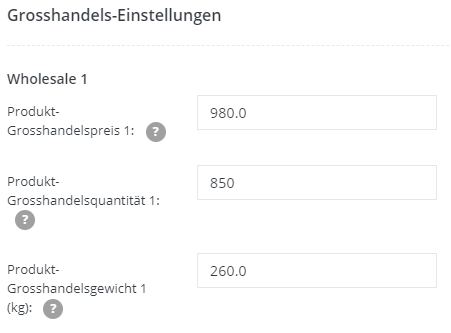 FoodPorty Marktplatz Backoffice
Your product is now online and wholesale. 850 units of this product cost 980 CHF units and weigh 260 Kg. The offer in the store looks like this:
IMAGE HERE!
Simpler processes through FoodPorty in the wholesale food trade
Once you receive an order, you need to check your inventory. You may be allowed to delete products from the order. As FoodPorty Marketplace also generates receipts for orders, the receipt will of course be adjusted as prices change when products are removed from the order. Now you release the order for payment and after receiving the payment you can deliver the goods or have the buyer pick them up.
How do I register with FoodPorty as a wholesaler?
Are you no stranger to food wholesaling and do you want to get started online? We are happy to help you. The best thing is to register here. We will guide you through the process. What does the process look like? Very simple, as follows:
You sign up on the landing page.

Once you have done this, we ask you to prepare an xlsx or CSV list. This will contain three columns, each row representing one product. The three columns are the following: The barcode, the number of units of the product in a container and the selling price of the product in correlation to the number of units. Example:




In the picture above you can see that for example 24 pieces of a product with the barcode "08802454538" cost 36.00 CHF. This makes it clear that we require the total price from you. (Attention: This is only an approximate value of your product. After the order is placed you can give discounts as you wish).

Once you have prepared the list, please send it to inquiry@foodporty.com. If you wish to secure your data, use Suisse-Key.

We will then contact you and prepare your account. This means that we will automatically assign you all the products from the list that you have sent us. The more data you provide us, the more we can do for you.

After preparing your account, you can start selling. Congratulations, you are now part of FoodPorty! The online B2B food market is yours.
You might also be interested in