Garam (hot) Masala (spices) is a blend of spices that are native to India and not to be confused with curry. It is a melange of warming and fragrant spices that may vary from region to region and can be used on its own or mixed with other seasonings. Beforehand, toast the spices until fragrant to bring out their natural flavours then ground them. Although the name translates to "hot spices", it does not necessarily mean that it is an extremely hot spice mix. In Northern India, it is consumed in the powdered form while in Southern India in the form of a paste using coconut milk, vinegar or water.
What does it consist of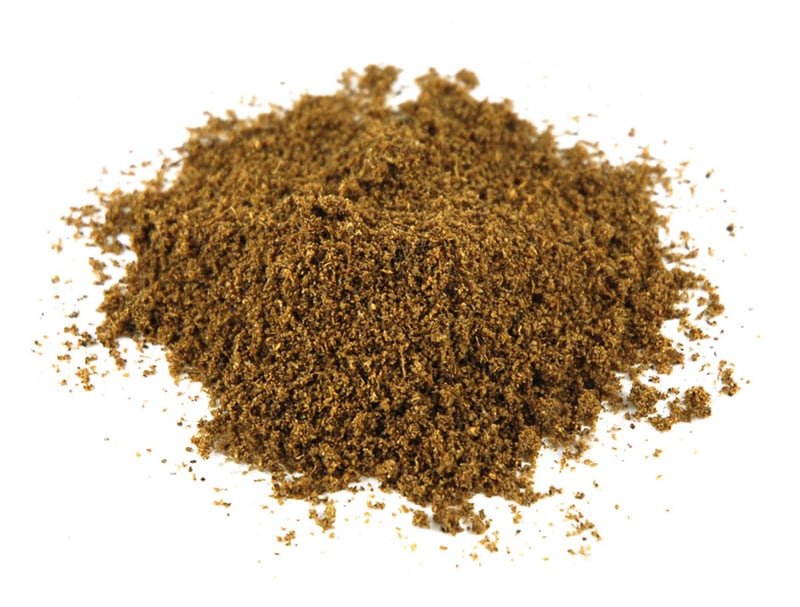 Source: savoryspiceshop.com
There are a number of ways to prepare this popular spice blend. Preparation may differ due to the region or users preferences - some like it hot while others prefer a mild flavour. Garam Masala from the Northern side of India features black pepper for heat and focuses on the aromatic and sweet spices. As a result, it is mild in flavour and heat can be added using hot peppers. The Southern side of India prefers a hotter garam masala and uses red chilies in their blend. Most families have their own garam masala recipes . These blends have their own familial and unique take since each cook takes pride in their blend. So how can you make your own blend? A simple combination of toasted spices such as coriander, cumin, cardamom, cloves, black pepper, cinnamon and nutmeg is a good starting point. Some variations may include turmeric, saffron, ginger and fenugreek to name a few - just use your discretion and have fun. Since garam masala is simply spices with various heat levels, there is some wiggle room when it comes to creating your own blend.
How does it taste and how to cook with it
At or near the end of your dish, incorporate garam masala to season and add aroma to the dish. You may also add it as a garnish sprinkled on top of the dish. A harmonious combination of warm, floral notes, sweetness and a touch of heat are the quintessential flavours of garam masala. It is intended to be more on the fragrant and flavourful side as opposed to being fiery hot; like curry.
How to store it
Like most spices, store garam masala in an airtight container in a cool, dark area. Because the essential oils in ground garam masala will lose its potency quicker, it is best to use it up as soon as possible. Try to use it up within a few weeks, although it won't necessarily spoil. If you will be using an older blend of garam masala, anticipate using maybe twice the recipe amount to get the desired flavour. You can however keep and store ground masala for up to six months with no spoilage. You can find garam masala in the powder or paste form at Indian grocery stores or the International aisle at your local grocery store.