Recently, Asian foods have been all the rage. You can now find Asian cuisine integrated everywhere you look in every major city in the world. Why has this happened? Because Asian cuisine is unique and brings a refreshing new way of cooking. But it also brings its own set of complexities, and it may be difficult for some to understand the different subsections of Asian cuisine. Let's look at the three main regional cuisines that make up Asian cuisine.
Chinese Cuisine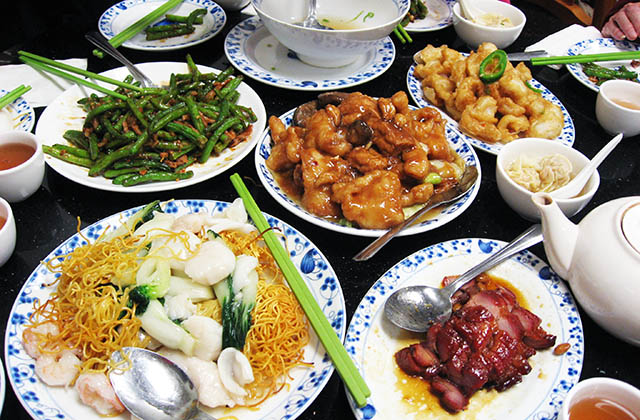 Source: asiasociety.org
Chinese cuisine is very different from Western cuisine. Traditionally, people would gather together and share the dishes. These side dishes can include stir-fried foods and a variety of meats and vegetables. For example, General Tso's chicken is a side dish that is beloved by both people in China and countries around the globe. People would also have their own entrée. Most of the times, this would be the bowl of rice, but on special occasions, people would have noodles or dumplings. This interesting tradition allows people to share and consume a variety of dishes, allowing Chinese cuisine to spread across the world.
Japanese Cuisine
Bringing sushi and tempura to the table, Japanese cuisine is a large part of Asian cuisine that has made its way across the world. Japanese food focuses on using the freshest of ingredients, showcasing the natural flavors. For example, sashimi is a dish in Japan that consists of minimally prepared raw fish. This helps people taste the unique flavors of the fish. Sushi is another dish that shows the light flavors that are used to avoid overpowering the palette. Furthermore, Japanese cuisine has many fried dishes such as tempura or tonkatsu, a fried pork cutlet. It has since made its way into restaurants across the world.
Thai Cuisine
Pixabay.com[/caption] Thai cuisine is just as unique as Chinese and Japanese cuisine. It focuses on using strong flavors such as chilis and curries to bring out the best of the food. The Tom Yum soup is a perfect example of this. It is a hot and sour soup, using many strong ingredients to flavor the shrimp that is typically in the soup. Like Japanese cuisine, it has a focus on using fresh, local ingredients. Thai cuisine is where you'll find dishes such as Pad Thai and a variety of curries. This cuisine has spread throughout the world, and many of their dishes have been considered as part of the world's best dishes