Perhaps you are familiar with ginger, but you get confused at the mention of ginger beer, and you're left wondering what it is all about. You're not alone on this. Many other people out there do wonder what ginger beer is, what it does, and how to make it. If you're keen on knowing what it is, its benefits and how to make it, then this article is for you. Let's dive in!
What is ginger beer?
There is a popular misconception out there about ginger beer. And this is mistaking it to be a type of beer that contains alcohol. If you are one of those that consider it a kind of beer that contains alcohol, you should know that it is a non-alcoholic drink. Ginger beer is a slightly fizzy fermented drink, with spicy ginger flavor. It is purely non-alcoholic. However, this drink was first made in the mid-1700s in England. Then, it was originally an alcoholic drink, containing sugar, ginger, water, and a ginger beer plant. Later, following prohibition laws against alcohol, the non-alcoholic type was later created. Since then, it has never contained alcohol. And the method used to brew it is not the same as the usual beer you know. The fermentation process is entirely different.
Is Ginger Beer the same as Ginger Ale?
This is another misunderstanding about this beverage. Many get confused differentiating it with ginger ale as they think it's the same. Ginger ale is a flavored soda drink, while the ginger beer is a fermented drink. So it is surely not the same. They differ both in taste and how they are made.
How is ginger beer made?
I'm sure you now understand reasonably what ginger beer is all about, and may want to learn how to make it. Here are the recipes.
Ingredients:
1 whole lemon
1 tablespoon of vanilla essence
½ lb of fresh ginger
1 teaspoon of nutmeg
½ teaspoon of cloves
1 teaspoon of cinnamon
A pinch of bay leaves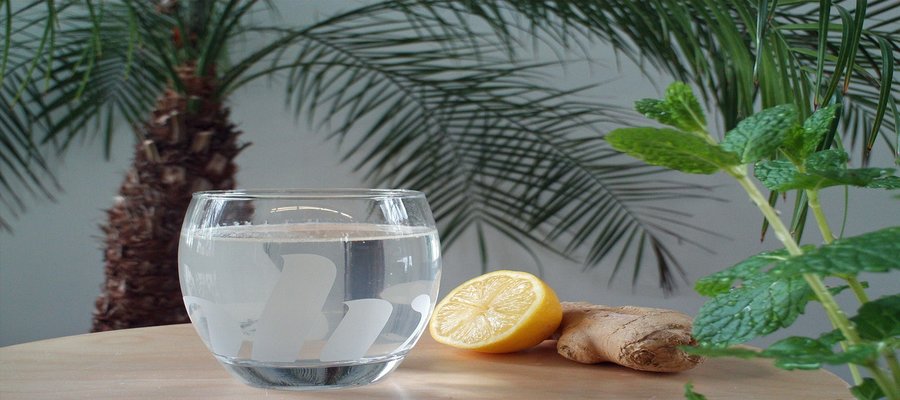 Source: pixabay.com
Ginger beer preparation:
Step 1: Get a saucepan of water to a boil. Bruise the fibers of the ginger after peeling. Or, place the ginger in a food processor or blender to blend into pieces.
Step 2: Take the pan off the heat after your water is ready. With your ginger inside, cover and wait 24 hours, you could also wait 48 hours for full flavor. This is the seeping period
Step 3: After you're done seeping the ginger, now fill a gallon sized pitcher half way. Use a strainer to separate the content of the saucepan – only the liquid should be added to the pitcher.
Step 4: Now is the time to add your spices – cinnamon, cloves, bay leaves, and nutmeg can now be added. Squeeze your lemon into it and also add vanilla essence, add sugar to taste, you can refrigerate to serve well. Your ginger beer is ready! You can see the steps are pretty simple to make the ginger beer. You might experience slight difficulty during the seeping period as you have to wait, but you'd get through if you follow the steps correctly. Just like ginger, ginger beer offers immense health benefits. Its benefits among others include boosting heart health, soothing the stomach, preventing chronic diseases, and regulating diabetic symptoms.