Tapioca is a starchy product originated from cassava tubers. Cassava tubers are native to Brazil and most of South America. Tapioca is available as flakes, pearls, flour and meals. Its pearls are often used to make tapioca pudding and bubble teas. It is also used as a thickener. Cultivation of the cassava plant has expanded all over South America and Africa, while the culinary use of tapioca has become famous throughout the world. It's a staple in different countries but is unfortunately devoid of nutritional value. It's mainly used as a thickening agent.
How is it made?
Production varies by region but always includes squeezing starchy liquid out of ground cassava root. Once the starchy liquid is finished, the water is allowed to evaporate. When all the water has evaporated, the powder is left behind. Next, the powder is processed into the preferred form as needed, such as flakes or pearls. Because of the dehydration process, the flakes, sticks, and pearls must be boiled before consumption. They may increase in size and become leathery, swollen and translucent. Tapioca flour is mostly mistaken for cassava flour, which is ground cassava root. However, it is the starchy liquid that's extracted from ground cassava root.
Nutritional Value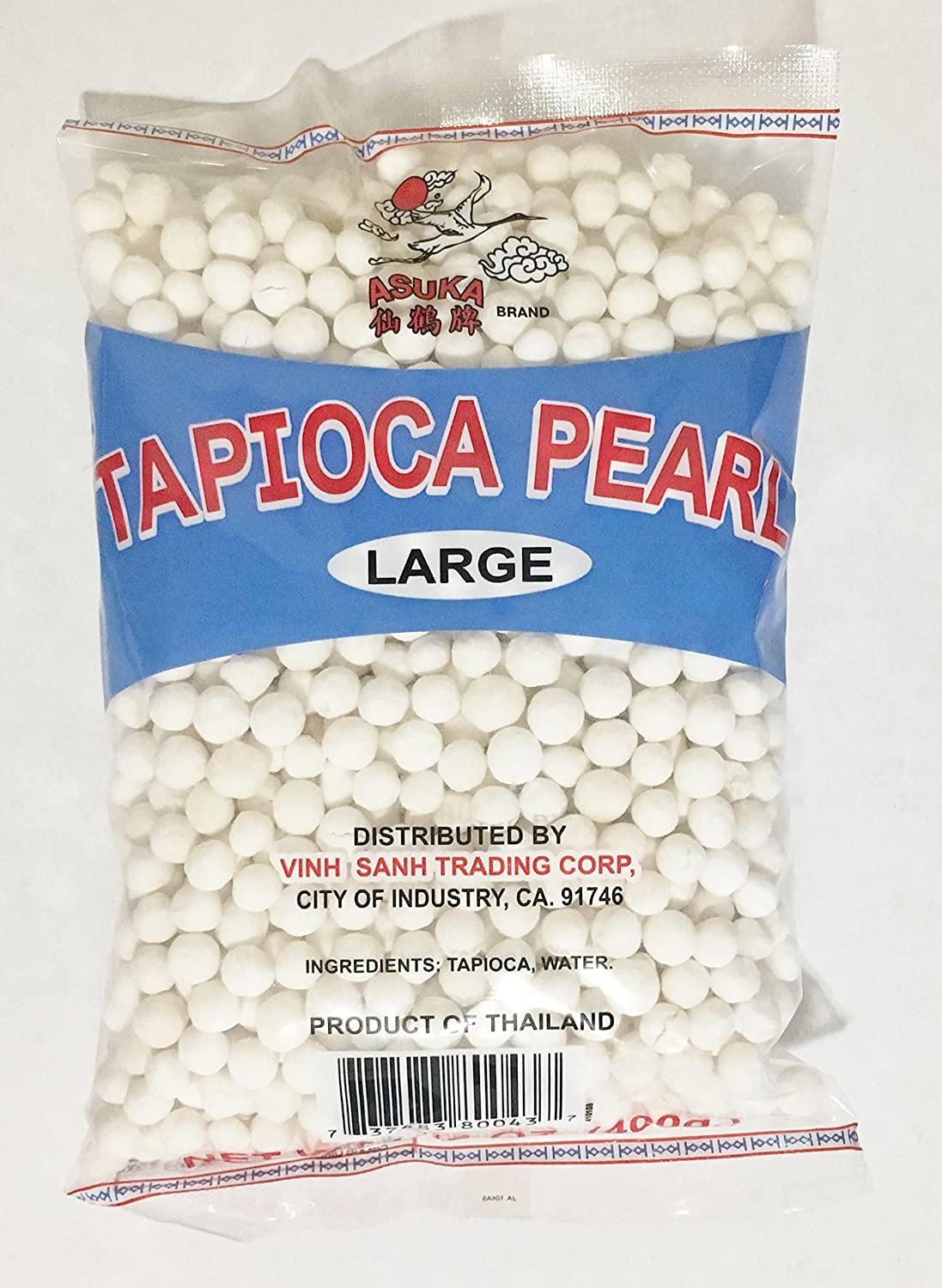 Because it is the extracted starch from the cassava root, it is mainly 100 percent carbohydrate. Trace elements of various nutrients may abide in the tapioca, but tapioca is considered fat- and protein-free. One cup of dried tapioca pearls (152 grams) contains 540 calories, 140 grams of carbohydrates, 0 grams of fat and 0 grams of protein. Because cassava root doesn't have gluten, it is gluten-free. It is a famous ingredient in many gluten-free manufactured foods because it aids to improve texture and moisture in the absence of gluten.
Uses for Tapioca
Traditional uses include tapioca pudding, bubble or boba tea and other candies and desserts. Both the pudding and boba tea are made with pearled form, or small balls of the starch that turns into a chewy, gummy ball when cooked. In addition, it is also added in soups, sauces, and gravies to consolidate forms because of its thickening power, plus it is less expensive than flour and other thickeners. It can be added to ground meat products like burger patties or chicken nuggets as a binder and components stabilizer. It is also added to doughs, especially gluten-free products, to improve the texture and moisture content. When tapioca is added to filled bakery desserts, like danishes, it catches the moisture in a gel, preventing the pastry from becoming soggy during storage.