Oishi Green Tea comes in various flavors. The most popular type adds Honey and Lemon to its drink that makes it sweet and refreshing. It is loaded in antioxidants and is healthier than any other soft drink like soda and other sugary beverages. As a matter of fact, it's originated from 100% organic tea leaves producing an authentic and unique Japanese Green Tea.
History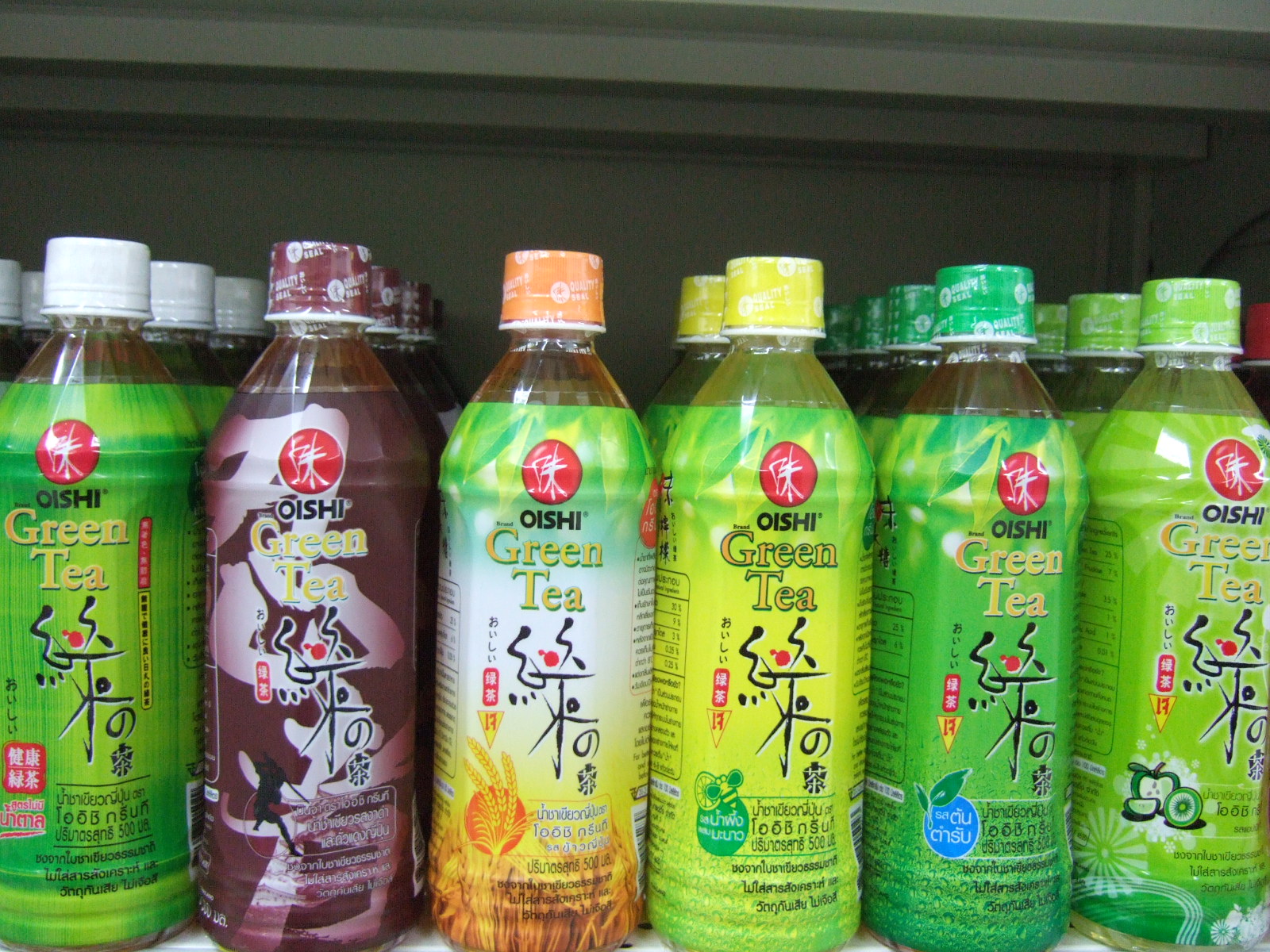 Source: Wikipedia
Oishi was basically envisioned as a restaurant concept by Tan Passakornnatee, a Thai self-made millionaire, who is typically compared to Richard Branson for his character, marketing strategy, and progressive management style. In 1999, he opened his first Japanese restaurant named Oishi in Bangkok, Thailand. He faced success immediately. Passakornnatee expanded restaurants by opening branches and new Japanese restaurant concepts like Oishi Sushi Bar, Oishi Ramen, and even coffee shops. In 2003, he planned to open a beverage production factory to supervise the whole supply chain management process. In the same year, the introduction of a new tea beverage named Oishi Green Tea to the market is seen. Investors accepted the step, as the drink made from organic tea leaves left a lasting impression on the public. Despite its CEO resignation in 2010, Oishi Green Tea has expanded beyond the expectations and became the first ready-to-drink green tea company in the soft drink market. The company now provides a variety of flavored green tea refreshments.
Where To Buy Oishi Green Tea
If you ever went to Thailand, you might notice that Oishi Green Tea is found anywhere like supermarkets, at any stores like 7-Eleven or even at the smallest mom-and-pop grocery store. Within a decade, Oishi has become so famous that it is competing with Coca-Cola in distribution channels. If you read this article, the possibility is that you are not in Thailand and may wonder how and where to buy Oishi. Before relieving the good news, there are few websites that offer the drink. They are somewhat fine to find using any decent online search engines. However, two drawbacks are there in the story. First, the websites selling Oishi are very expensive. Prices can reach up to 5 CHF for a bottle of 16oz (500ml). The second drawback with most websites offering this tea is that shipping is only nationwide, meaning that a lot of UK websites you'll find won't even bother sending your order to Switzerland, for instance.