Japanese rice cake is made from steamed white rice, glutinous rice or from steamed brown rice. Alone, mochi is a dominant food in Japanese cuisine, but it also acts as the main ingredient in many Japanese foods such as desserts, soups (both savory and dessert types), and hot pot dishes. It can also be baked, grilled or fried. Fresh mochi is very flexible, soft, sticky, and chewy. It should be eaten on the same day it was made or the next day at the latest. It has the aptness to harden swiftly. If it is left out, it becomes dry and hard and will be unattractive. This type of cake is generally flat and round.
How is mochi made?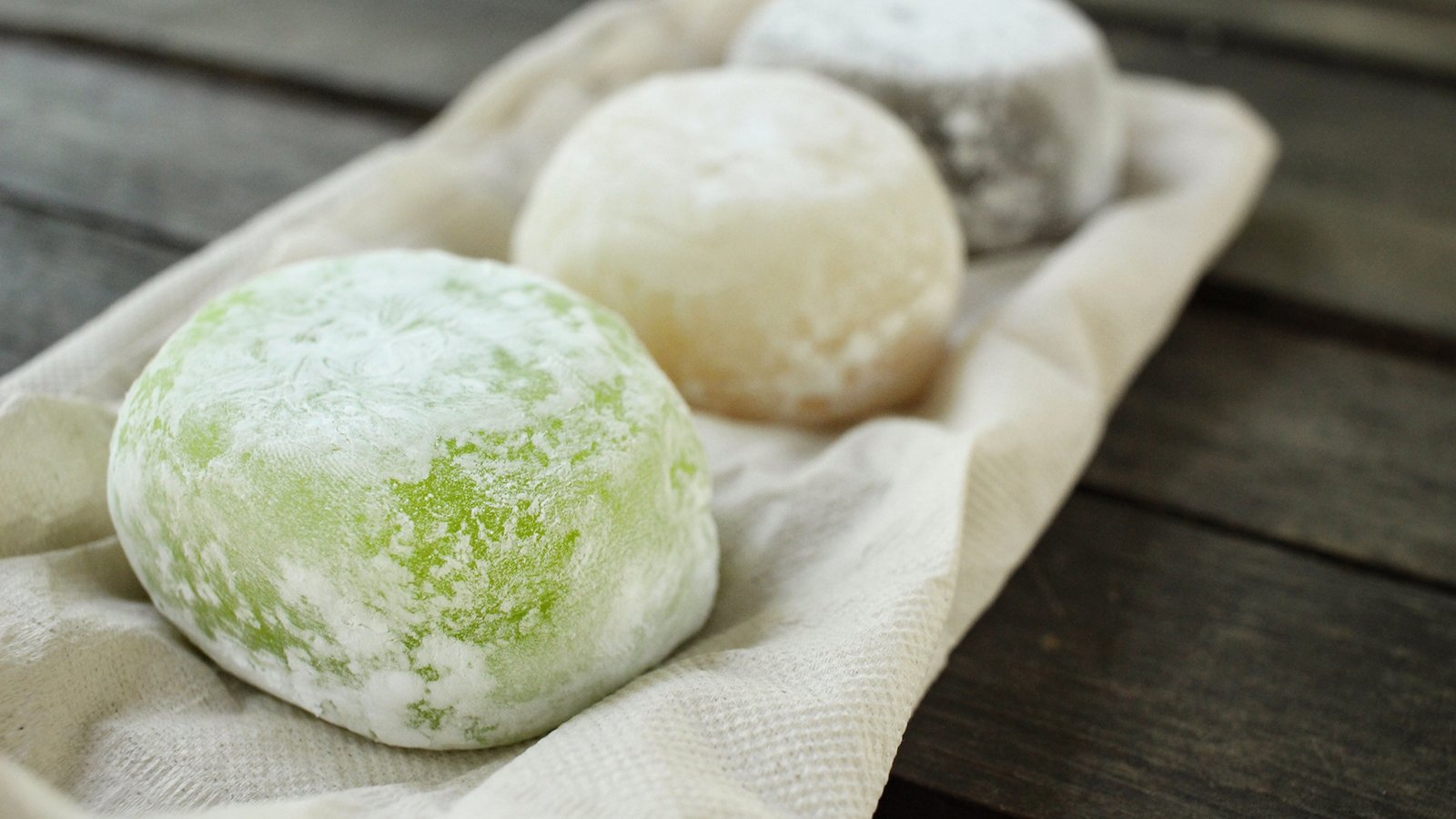 Source: Gutekueche.ch
Japanese rice cake is made by initially steaming plain rice and then pounding it into a smooth mass. Usually, the cake was made during a Japanese ceremony called "mochitsuki", which means "pounding mochi." Freshly steamed rice is set in an oversize mortar that stands on the ground almost waist-high. It is sprinkled with water, then pounded with a huge wooden mallet until it becomes smooth. The ceremony contains one person who pounds the cake using the mallet. The second person continuously turns the cake and drizzles water on it to keep it moist and pliable. Once the cake is pounded smooth, it is torn into compact pieces and shaped into round semi-flat circles.
How do they kill?
The buns are sticky and tough. Given they are far bigger than bite-sized, they are required to be laboriously chewed before swallowing. Someone who can't chew properly - like children, or the elderly - will probably find them hard to eat. If not chewed but easily swallowed, the sticky mochi gets stuck in the throat - and can lead to suffocation. According to Japanese media, 95% of those rushed to hospital from choking on their new year's dish are people aged 60 or older.
How to store mochi
The fresh cake is hard to store because it swiftly begins to mold if left at room temperature for longer than one day. The fresh cake should not be stored in the refrigerator as it will become hard and not usable. Instead, swiftly store fresh mochi in the freezer. It can be cooked without defrosting. For ready-made mochi at a Japanese or other supermarkets, you'll find the primary mochi (made simply from steamed rice), which is often sold in flat round shapes. The cake is also sold in squares, and in other Asian cultures, it is also shaped in the form of cylindrical sticks. Mochi is either sold fresh or independently cut and vacuum sealed in shelf-stable packages.