Over 95% of wasabi served in restaurants does not contain any real wasabi. Most fake wasabi is made from a mixture of horseradish, mustard flour, cornstarch, and green food colorant. This shows that most people who think they know it have literally never tasted it!
What is real wasabi?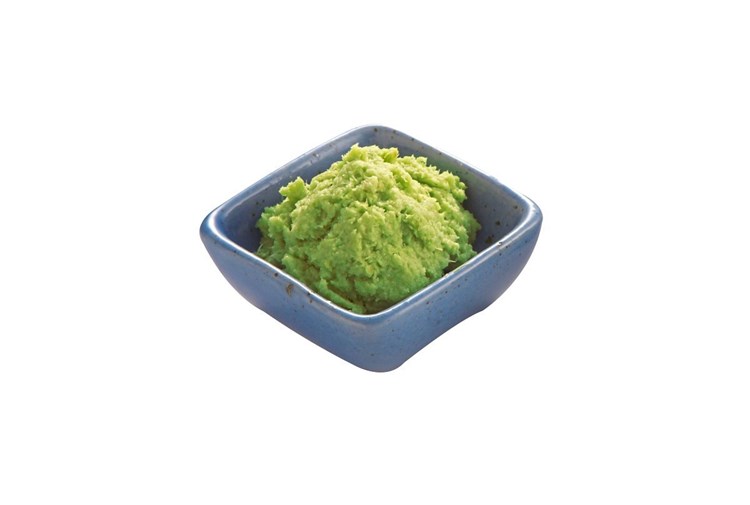 Source: happs.derstandard.de
Real wasabi paste is generated by grating the wasabi rhizome (the subterranean stem of the plant). When you grate it, the volatile compounds that give it its famous taste begin to break down within a few minutes. That's why real paste has the supreme taste when it's really fresh. It is also considered tough to grow and that makes it an expensive plant. The fake paste on the other hand, is cheap and has a prolonged expiration date.
Where to buy real one?
Wasabi paste in a flattened tube. This should be sold frozen. Once you start using it, the remaining should be kept in the fridge. It's not as good as real fresh one, but much better than the fake stuff.
Powdered one. This is in-expensive than the paste variety, but also less good. Even then it still beats the fake one.
Wasabi rhizome which you have to grate yourself with a grater, ideally a shark skin paddle. This kind is quite expensive and difficult to find in physical stores. Luckily now a days there are a few online stores that sell the real thing. If kept hydrated in the refrigerator you can store a wasabi rhizome for a month.
Taste difference between real and fake one
Real one is a condiment that highlights the delicate taste of fish, enhancing it to another level. The real one is not spicy. It's like the aroma of spiciness but without the strong punch of the mustard seed flour in the fake stuff.
Fake one has a very strong taste which overrules the delicious fish taste. It delivers a great blast of spiciness that comes from the mustard seed flour.
It's a fact that fake quality is everywhere. In restaurants, stores, online - just everywhere! What puzzles me is that manufacturers and restaurant owners all over the world are allowed to blatantly lie about what they are actually selling. Sure, the ingredients are shown in small print somewhere on the packaging. But the fact remains that they call it Wasabi while it's not. What makes it worse is that it doesn't even resemble the real one! There should be a law against that. Still, at least now you are familiar with the great wasabi swindle taking place just about everywhere. And next time your mouth is on fire after tasting it, at least you are aware it shouldn't be like that.