Japanese food has become increasingly popular in recent years. It is one of the most popular foreign cuisines that have been integrated into Western countries. Nowadays, you can see sushi shops on every block in cities. Japanese cuisine is based on rice and other dishes, with emphasis on seasonal ingredients, such as pickled vegetables, fish, and other seafood. Apart from rice, Japanese dishes can also be served with noodles, such as soba and udon. Because of all these intricate dishes, Japanese cuisine can still be very confusing for some people. Let's look at a few popular dishes in Japanese cuisine.
Sushi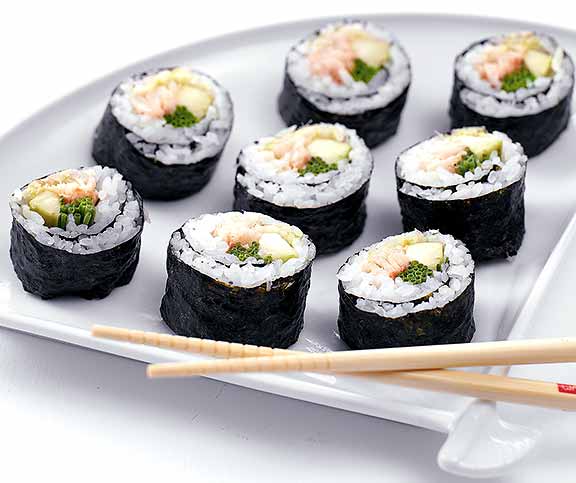 Source: bettybossi.ch
The face of Japanese food, sushi is a dish of prepared vinegared rice, paired with seafood, vegetables, and occasionally tropical rice. While there are different types of sushi, the one thing that is common between all of them is the sushi rice. Sushi commonly comes in rolls or with fish placed on top of a ball of rice. For example, the popular California roll is a type of rolled sushi, consisting of avocado, imitation crab, and cucumber.
Sashimi
Often confused with sushi, sashimi is a dish that is very similar to sushi. It consists of thinly sliced raw fish and occasionally meat. To flavor the fish, it is often eaten with soy sauce. This allows people to taste the unique flavor of the fresh fish. Japanese chefs consider sashimi to be the finest dish in Japanese formal dining.
Tempura
Tempura is a dish with seafood or vegetables that has been battered and deep fried. The most common type of tempura is "ebi tempura" made with fried shrimp. Tempura is most commonly eaten with a dipping sauce that resembles soy sauce or used in other dishes. For example, tempura can be used as an ingredient to make some sushi rolls.
Teriyaki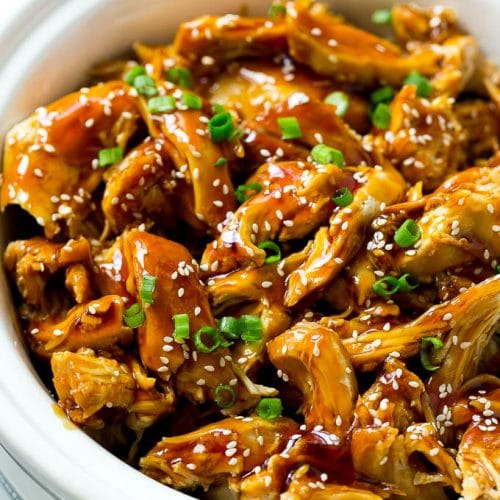 Source: dinneratthezoo.com
Teriyaki is a cooking technique where foods, typically meats, are grilled with a glaze of soy sauce, mirin, and sugar. These grilled meats are then served on top of rice and an assortment of vegetables. In Western culture, most dishes made with a teriyaki-like sauce are described as teriyaki.
Ramen, Udon, and Soba
These are all noodle dishes in Japan. While a lot of Japanese food is eaten with rice, noodles are also prominent in Japanese cuisine. Ramen consists of thin Chinese-style wheat noodles, whereas Udon noodles are thicker. Soba, on the other hand, is made with buckwheat, or a combination of buckwheat and wheat flour.