Fish sauce is one of the basic ingredients used in Thai cooking. Most people think that Asian food is famous because of Soy sauce, it's not. Sauce plays a significant role in Asian kitchens. People nowadays want to eat healthy food and this helps them because it is made naturally. It is one of the staples of Kitchen component popping up around the markets and restaurants recently. Initially, fish has marinated in salt and fermented in a container. The meat produces its juice that is extracted in the process of prolonged salting and fermentation and is called Fish Sauce. It derives most of its flavor from fish, but you don't just smack a fish around and out plops a bottle of this sauce.
How is it made?
The fundamental ingredients in Fish Sauce are fish, water, and salt. Moreover, we also include water in it. We use the best quality fish that experts go and buy from markets. Fish size should be equal along with the freshness. The schooling fish, which can be found in bountiful supply in the coastal waters of the Gulf of Thailand, is anchovies among the marine fish, two to five inches in length are commonly used. If the fish is fresh, then your sauce will develop a pleasant, fragrant aroma and taste. The process of making it may vary from culture to culture. To make the sauce a bit saltier, some prefer to use dried smaller fishes. On the other hand, there are many manufacturers who use fresh, raw ones and prefer to skip the process of sun-drying the fish.
Recipes with Fish Sauce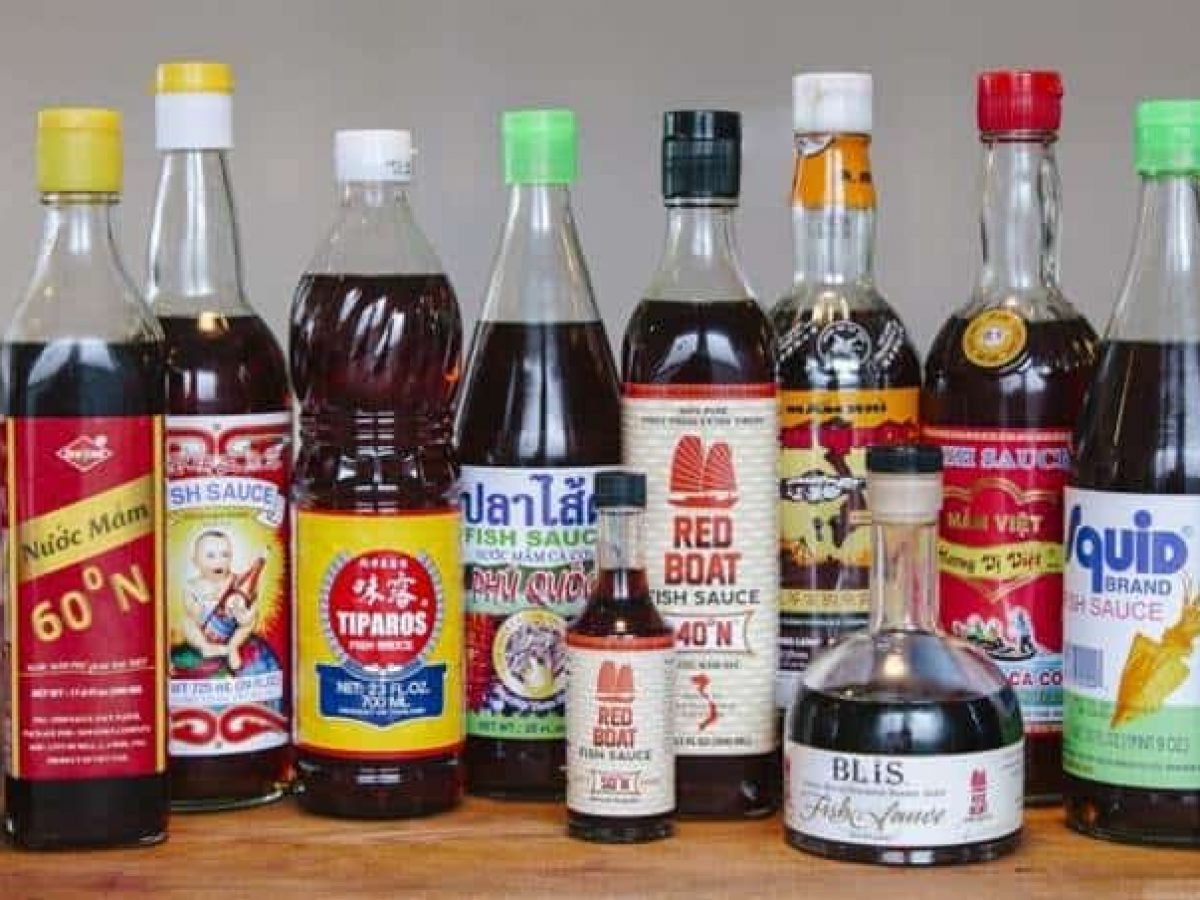 Source: Asian-recipe.com
It is a combination of umami, savory, and spicy items. This dish is mouthwatering. Wanna have it tonight? By combining roasted chili paste, garlic and fish sauce, these wings are coated and left to marinate for few hours. After covering with a flour coating, Chicken wings are cooked until they come out crispy brown. You'll be dying to sink your teeth into them.
A fish sauce–spiked marinade would deliver a funky, umami-rich intensity to your favorite foods. Combined with chili, it aids savoriness and heat to grilled chicken wings. A splash of fish sauce flavors Vietnamese pork chops when tossed with shallots, lemongrass, garlic, sugar, and pepper. Fish sauce is not limited to Southeast Asian preparations—it's a great foil for nutty-sweet Brussels sprouts, roasted, and even makes its ways into the recipe of complex soups and stews.
An ideal way to add meaty depth to soups and stews is a dash of fish sauce. It amplifies the richness of your French Onion Soup, seasons broth for Beef Pho Moreover adds sweetness to Filipino chicken and rice soup. Are you a seafood person? Fish sauce balances out the spices in the dishes.