In this contribution, we will try to bring you closer to understanding the health benefits of eating curry leaves. Curry leaves are leaves that are harvested from tropical and subtropical trees known as curry trees. These short trees have shiny leaves that look like citrus leaves, and they give off a rather powerful aroma that is reminiscent of that of curry, making them an easy choice for adding to curry dishes. The leaves are well-loved not only for their unique taste and smell but also for the numerous benefits they are said to pose for the body. Curry leaves are useful for easing stomach and gastrointestinal issues as well as promoting healthier blood sugar levels and better eyesight.
What are curry leaves?
Before we can to the health benefits of eating curry leaves, let's talk about curry leaves. Curry leaves are leaves that are taken from the curry tree, which is a tree that is most commonly found in tropical and sub-tropical regions. The tree is small and only grows to around 13 to 20 feet as it produces its leaves. These leaves are then harvested for their unique flavor and then used in cuisines across the world.
Origin and effect of Curry Leaves
The curry tree is native to the Indian subcontinent. Meanwhile, the tree is spread over large parts of Asia, including Sri Lanka, Nepal, Laos, Vietnam, and Thailand. The curry leaves are mainly cultivated in India for the sale. The leaves are oval in shape and much darker on the upper side than on the underside. Curry leaves are not only highly appreciated in the Asian kitchen. The leaves are also used in traditional Ayurvedic medicine. This is due to the valuable ingredients of the leaves. These include, among others:
Flavonoids
Antioxidants
Phenolic acid
etheric oils
The effect of curry leaves has also been investigated by scientists in recent years. They came to the following results:
In 2016, the European Journal of Pharmaceutical and Medical Research succeeded in proving the antibacterial effect of the leaves in a study. Researchers consider the leaves to be a possible alternative to antibiotics for multi-resistant germs. A further study from 2014 looked at the antioxidant effect of the leaves. According to this study, the active ingredients of curry leaves reduce oxidative stress, combat free radicals, and support the body in cell renewal. This effect could also play a role in the treatment of cancer patients in the future. In addition, the ingredients have a positive effect on blood sugar and cholesterol levels, as a study has already found out in 2012.
What do curry leaves taste like?
Curry leaves have an appearance that is not unlike that of lemon leaves in that they are shiny and smooth. They have quite the pungent aroma of curry that will add a similar flavor to your dishes. This makes the leaves especially useful in curry dishes, as you might expect.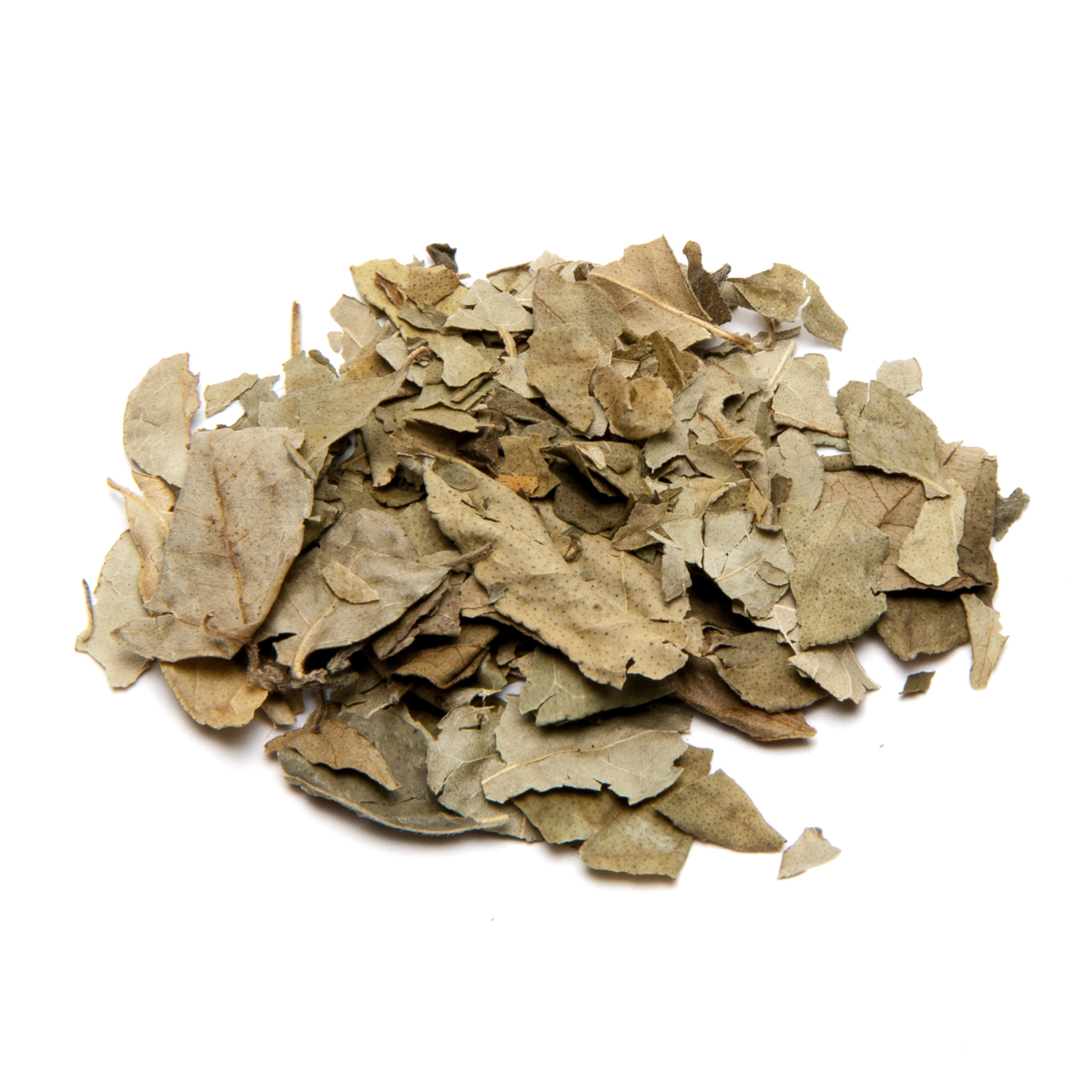 Source: https://colonelde.com/ - Curry Leaves
Health benefits of eating curry leaves
There are many health benefits that come from using curry leaves in your cooking. One of its most common uses is its purported ability to help soothe a number of stomach issues, including everything from simple stomach aches to nausea as well as diarrhea and morning sickness in pregnant women. It may even help calm down vomiting when nothing else seems to work.
Another benefit of curry leaves comes in the form of its ability to help maintain and balance glucose levels in the blood. This is due to the fact that they help to protect the cells in the body that are responsible for producing insulin. It is believed that this happens because of the different minerals in curry leaves such as iron, copper, and zinc that combine to work their magic. And because curry leaves have a rather high concentration of vitamin A, it is also commonly consumed in an effort to help improve upon a person's eyesight while helping to stop early onset cataracts.
Curry leaves for your health
The health benefits of eating curry leaves are incredible! Curry leaves contain carotenoids, flavonoids, mineral salts such as calcium, phosphorus, potassium, iron, and magnesium, and vitamins, including C and A. Curry leaves play an important role in protecting the cardiovascular system. In fact, as reported from scientific studies (Firdaus et al, Toxicol Rep, Jul 2014 - Kesari et al, J Ethnopharmacol, June 2007), they are able to reduce total cholesterol, triglycerides, and blood sugar while increasing levels of HDL cholesterol or good cholesterol, which is useful in case of type 2 diabetes, obesity and hypercholesterolemia. Curry leaves are antioxidant and therefore fight free radicals, in addition to this, based on scientific research (Ghasemzadeh et al, Evid Based Complement Alternat Med, 2014), there are some antioxidant substances contained in curry leaves, such as myricetin, quercetin, and epicatechin, which have shown the ability to inhibit the growth of some breast cancers. Curry leaves can be used as a spice to season soups or vegetables or it is possible to prepare an infusion. Bring a cup of water to the boil, then remove from the heat and add 1 tablespoon of curry leaves, leave to infuse for 10 minutes, then filter, allow to cool slightly, and drink. Given the hypoglycemic effect, ask your doctor for advice if you are taking medication that affects your blood sugar level.
Curry leaves for healthy hair and skin
The health benefits of eating curry leaves can also be found in terms of hair and skincare. Although no scientific studies have yet been conducted on the use and effectiveness of curry leaves as beauty cosmetics, this product is traditionally considered a beauty product for skin and hair due to its antioxidant and anti-inflammatory effects (Sharma et al, Anc Sci Life, Apr 2017), thereby being useful for wrinkles, acne and hair loss. In particular, the antioxidant action strengthens the scalp and hair follicle, it prevents hair loss and also the early graying caused by external stress factors. You can get a lotion based on coconut oil and curry leaves, melt 3 tablespoons of coconut oil in a double boiler. Then remove from the heat and add a handful of curry leaves, leave to soak overnight and the product is ready to be massaged on the skin. Leave for 15 minutes, then rinse off with shampoo. And for an anti-aging and anti-acne effect on facial skin, you can prepare a decoction of curry. Bring a cup of water and 1 tablespoon of the plant to the boil, simmer for 10 minutes, then filter. Use the herbal tea as a tonic on the face or to prepare masks with aerated green clay, excellent for impure skin. When you're thinking about preparing a healthy meal next time, think about the health benefits of eating curry leaves.
The Indian art of healing - Curry Leaves
The traditional Indian healing art Ayurveda will lecture you about the health benefits of eating curry leaves since it is one of the oldest teachings of health, illness, and therapy. This art of healing originated in India more than 3,000 years ago and is, therefore, the oldest, self-contained medical doctrine. Even today Ayurveda is still a state-approved healing method in India, which requires several years of study. The holistic healing method serves to maintain health as well as to treat diseases. The Ayurvedic teaching is based on the principle of the three doshas Vata, Pitta, and Kapha. According to Ayurvedic belief, these are found in every organism. If the energies are in an imbalance they cause mistakes. Ayurvedic medicine aims to restore harmony between the Doshas. The central elements of the holistic teachings are massages and cleansing techniques, nutrition, yoga, and herbal medicine. The use of spices and herbs plays a special role in nutrition. Their properties are used to stimulate digestion, regulate the intestinal flora, and strengthen the immune system. If you know the flavors and effects of the spices, you can use them in accordance with your doshas and thus use them specifically in your diet.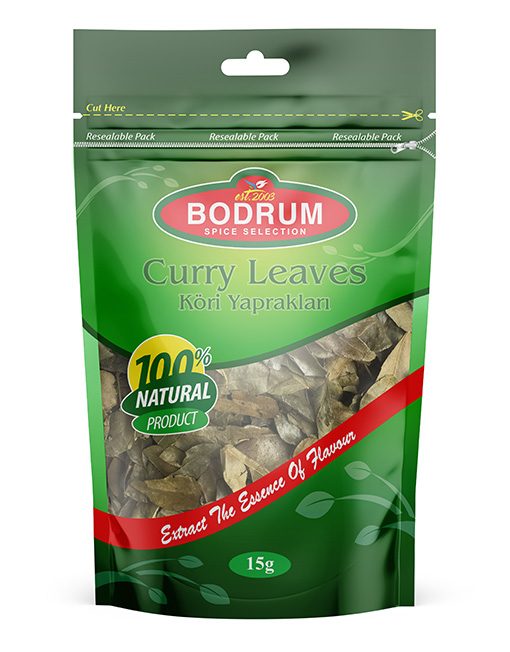 Source: https://theturkishshop.com/ - Random Curry leaves Product
Curry leaf & Ayurveda
The health benefits of eating curry leaves can also be found in Ayurveda. In Indian natural medicine, not only the leaves are used, but also the bark, root, and fruits of the curry tree. Only the poisonous seeds are left out. According to the Ayurvedic doctrine of healing, the curry leaf belongs to the healing spices, which strengthen the well-being of the stomach and intestines. According to the Dosha doctrine, the leaves lower the Pitta, which stands for fire and heat. They, therefore, have an internal cooling effect. The curry leaf does not only belong to the pittasenkenden spices but has an overall balancing and harmonizing effect on all three Doshas. Since Ayurveda is more than just the health benefits of eating Curry Leaves, have a look at this contribution.
Curry leaf & iron
When it comes to iron, the health benefits of eating curry leaves are visible too. The market for curry leaf capsules is large. Curry leaves are an excellent natural source of iron. The trace element is known to have a number of positive effects on our well-being. Iron is important for our normal energy metabolism and can prevent fatigue and exhaustion. Especially for people with iron deficiencies, curry leaves can be a good vegetable source of iron.
Healthy cooking
Whoever cooks with curry leaves is not only on the safe side in terms of taste, but also does something good for his health. In order not to absorb pesticides or other harmful substances, look out for the organic seal when buying, just as you are guaranteed to do with Life Earth products. Next time you think about cooking healthy, think about the health benefits of eating curry leaves.