The roasted sweet vermicelli dish is commonly relished across various parts of India. In local Indian languages, it is known as 'Seviyan Kheer', 'Semiya Payasam', 'Sheer Khurma' etc. This dessert is a simple and quick way to satisfy sweet cravings at any hour or after meals.
An Indian Festive Delight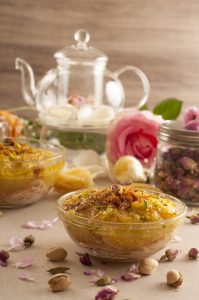 image source: www.pixabay.com
This roasted vermicelli sweet dish with dry fruits is prepared in various Indian festive occasions. Parsi families traditionally have this dessert during their "New Year celebrations". Muslim families serve this delicious dessert to their relatives, friends, and neighbors during the "Eid Festival" after the usual Biryani lunch or dinner. The Hindu community prepares this sweet dish on "Rakhsha Bandhan" and various other occasions.
How to Cook
The roasted sweet vermicelli dish is a vegetarian recipe, which requires less than 20 minutes of cooking time. You can easily prepare this dessert at home as all you need to do is stir fry the ingredients for a few minutes in a pan. The sweet dish has a rich flavor owing to the use of butterfat. The roasted vermicelli offers a soft chewy texture while the nuts and dry fruits create the luscious crunch. The sugary sweetness is complemented with the subtle fragrance of cardamom and saffron. The best part about this roasted sweet vermicelli dish is that it tastes amazing both warm and chilled. Therefore, when having guests over for dinner, you can prepare this dessert beforehand and let it chill in the fridge.
Ingredients
Roasted Vermicelli (2 cups)
Butterfat (1 tablespoon) (also called clarified butter/ghee)
Sugar (2 tablespoons)
Milk (150 ml)
Cardamom powder (a pinch)
Saffron (few strands)
Cashew nuts (5-7)
Raisins (5-7)
Pistachios (5-7)
Almonds (5-7)
Instructions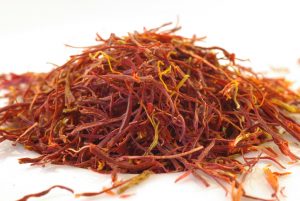 www.pixabay.com[/caption]
Prepare the Dry Fruits and saffron milk
Slice up the cashew nuts, pistachios, and almonds. Keep in a bowl. Pour the milk in another bowl and add some saffron strands.
Cook Roasted Vermicelli Sweet Dish
Place a non-stick pan over medium flame. Add the butterfat.
Fry the cashew nuts, pistachios, almonds, and raisins in the melted butterfat for 2-3 minutes. Stir frequently.
Lightly break the roasted vermicelli and add to the semi-fried dry fruits. Fry for 4-6 minutes by stirring continuously.
Add in the sugar, cardamom powder, and saffron milk. Mix the ingredients for a minute. Cover with a lid and cook for 7-8 minutes.
After that, uncover and turn off flame.
Your "roasted sweet vermicelli dish" is ready. Enjoy warm or chilled!
Tips
To store the roasted vermicelli sweet dish, let it cool in room temperature. Once, the dessert has cooled, transfer it to a shallow air-tight container and keep in the fridge to last for 3 days. Remember to store the dessert within 2 hours of cooking.
This recipe is the dry version. If you prefer a milkier liquid dessert, simply add 500 ml milk instead of 150 ml.
Those who prefer the beautiful rose fragrance can add 2 teaspoons of rose water to the recipe.
As a garnish, you may use some fresh or dry coconut strips.